Itac Professional once again takes a giant leap in the use of nuts by designing an innovative project focused on the development of new and creative preparations suitable for the industry based on almonds and peanuts. In this project we dive into a new universe, connecting not only with professionals of the hospitality industry, but also with industrial manufacturers interested in strengthening the use of this product in their new product developments. Want to learn all about it? Keep reading.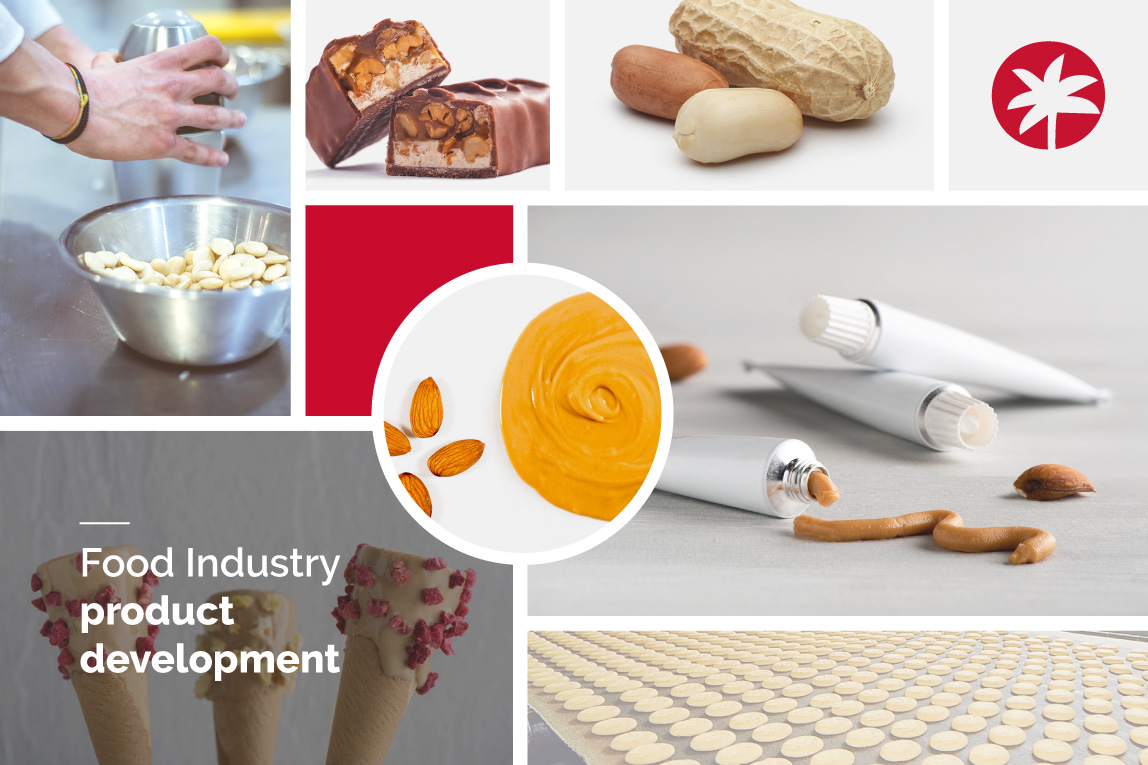 On this occasion we designed a project where Importaco counted with the collaboration and ad-hoc advice of BCC Innovation, the technology centre of the Basque Culinary Center. This work included the design of a proposal for different preparations to be used as inspiration by food industry companies.
What were the goals of this project? 
Deploy innovative creations that can be easily translated to the food industry

Expand the applications of nuts as ingredients across different sectors, such as bakery, pastry, ice cream, beverages and sauces.

Develop recipes that stand out through the use of unique products, leading to a high gastronomical value

Surprise consumers through the use of raw materials – almonds and peanuts – and through the knowledge of their technical specifications, focusing on the novel and delicious aspect of these preparations

Add use guidelines to the recipes and create other outreach material for our clients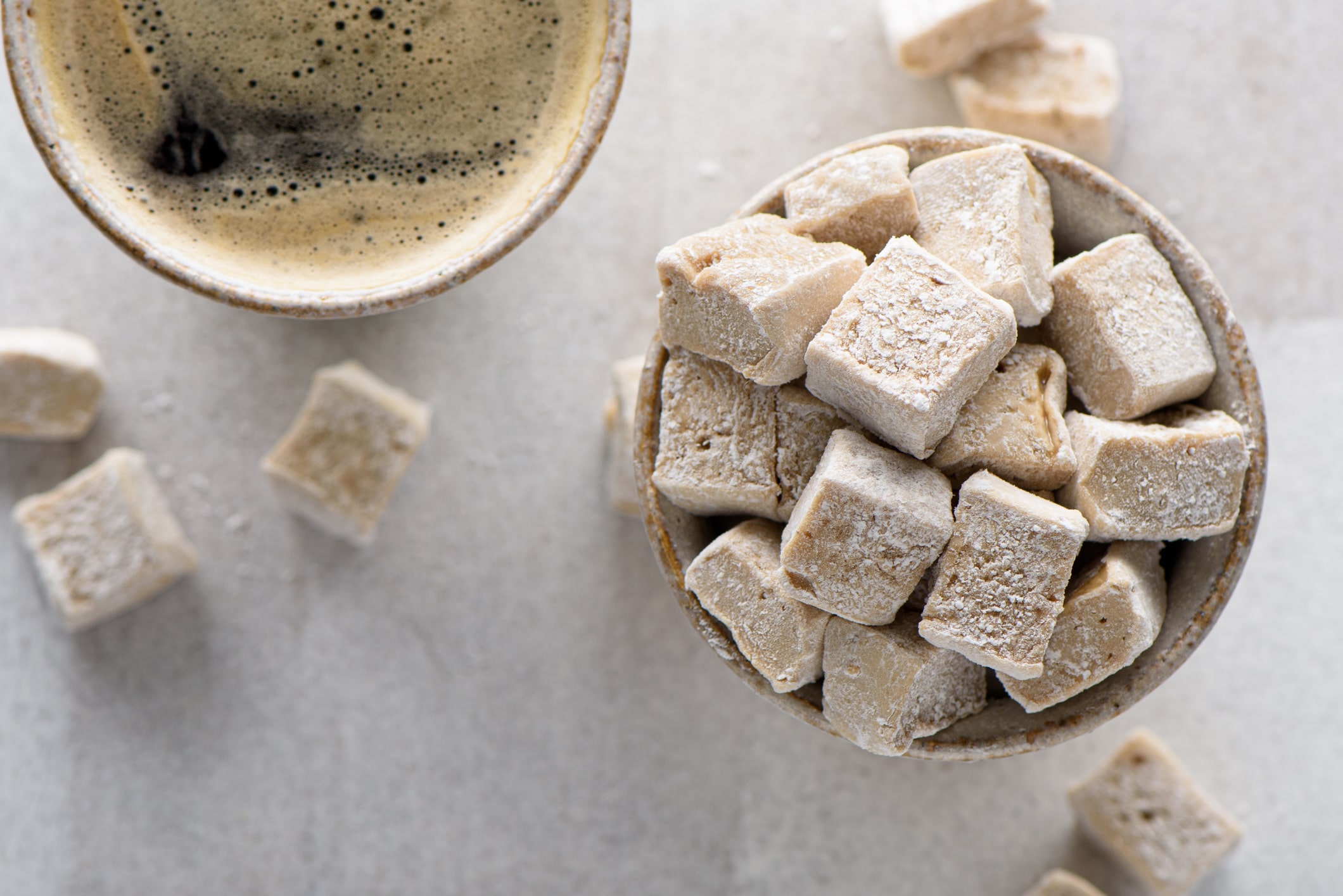 About BCC Innovation, Technology Centre of the Basque Culinary Center.
BCC Innovation is the Technology Centre of the Basque Culinary Center, which was born with the mission of transforming the gastronomy and food sector by offering unique knowledge to companies, territories and entrepreneurs. The Centre designs and develops businesses, products and services that have an economic and social impact abiding by the principles of state-of-the-art gastronomy, sustainability and health.
Headquartered at Donostia – San Sebastián since 2011, the Basque Culinary Center is a pioneering institution composed of the Faculty of Gastronomical Sciences and by BCC Innovation, which make up a unique ecosystem where training, innovation, research and entrepreneurship coexist with the goal of developing and fostering gastronomy.
It counts with a unique multidisciplinary team that includes creative minds, chefs and scientists.
The project's origin
At Itac Professional, B2B brand of Importaco, which specialises in the manufacturing of nuts, nut creams and butters, we had the need to address the new needs and demands of our major industrial clients. In this specific case, we were looking to explore new ways to place two of our most attractive processed products: peanut cream and almond cream. This project was born out of this need – yet another example of our brand's commitment to continue innovating and become an international leader of our industry.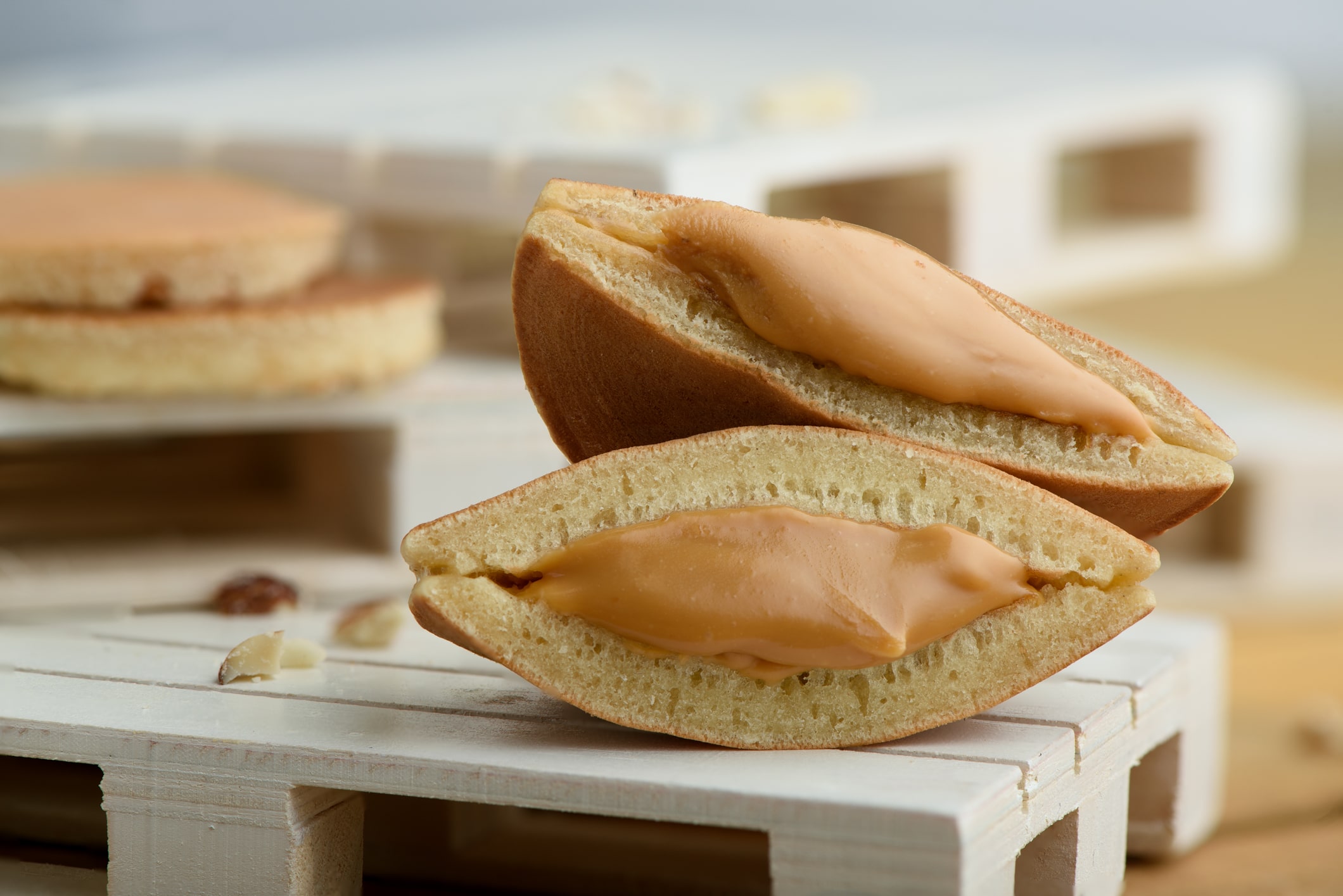 The result: 10 creations suitable for the industry based on almond and peanut cream
After a set of complex rounds of brainstorming, experimental development & prototyping and validation, the project concluded with 10 innovative creations where nut cream is the true protagonist, which include the following information:
Nut variety used for the cream

with an explanation of its properties and most common uses

Illustrative preparation proposal that contains

: keys to the success of the preparation, use of ingredients, manufacturing tips and details on Itac Professional's products.
These proposals include: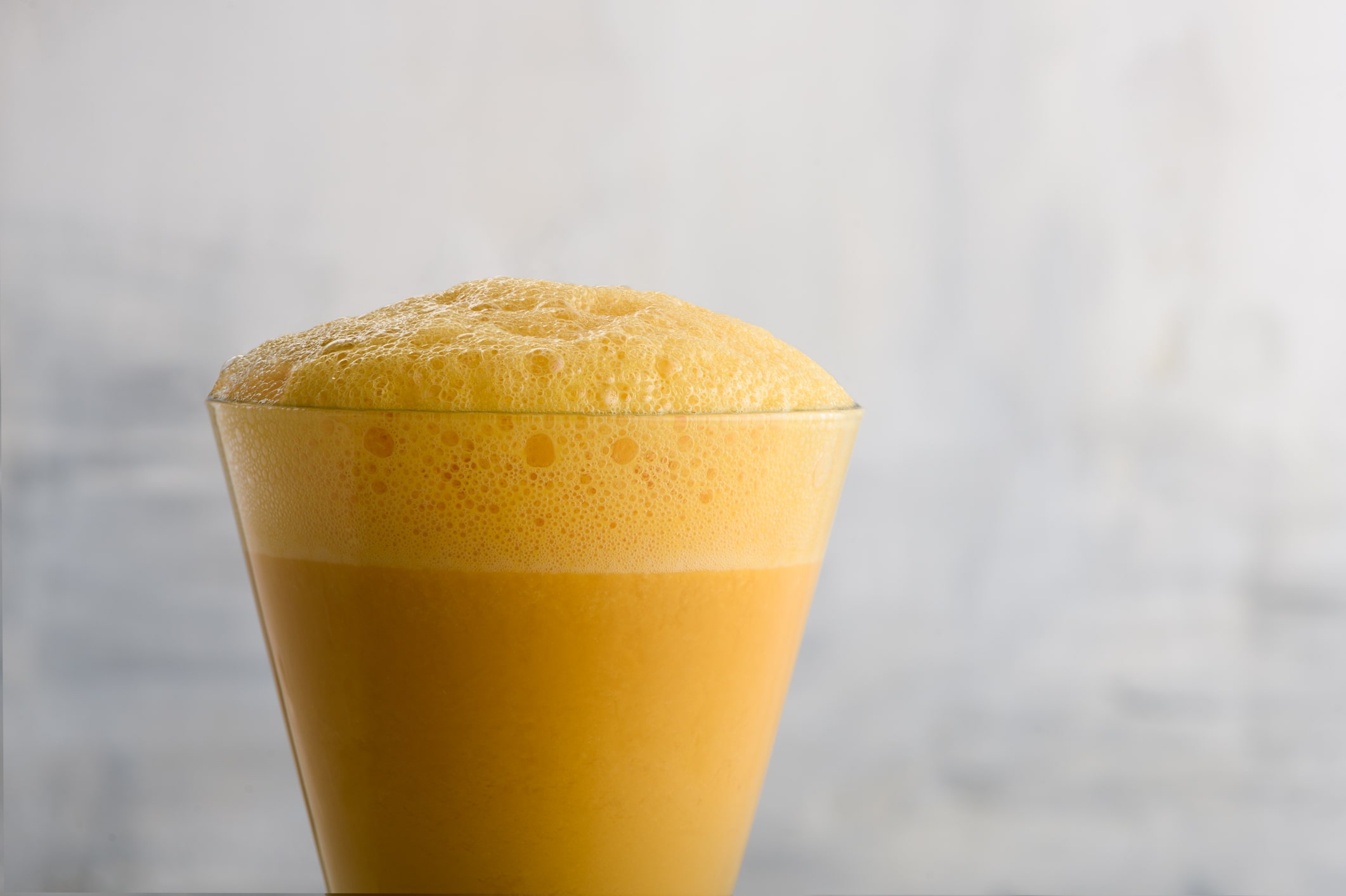 Itac Professional, breaking ground with nuts
This new project is part of our strategy to support professionals of the food service sector and the food industry, which has translated into a space for inspiration in our website where, so far, we have worked on projects such as:
Research and journey through the use of nuts in haute cuisine.

Project

in collaboration with Michelin Star Chef Miguel Ángel Mayor.
Online training for hospitality industry professionals. Course on the innovative

Scoolinary

platform regarding the use of nuts in sweet and salty foods
Collaboration with the Meditarraneo Culinary Center hospitality industry school with recipes based on nuts and dried fruits aimed at the training of future chefs
Would you like to take a look at these innovative proposals? Are you looking for inspiration for new industrial product developments? We invite you to follow the publications of our inspiration section, our hub for innovation and creativity with nuts, since we will share these preparations suitable for the industry with you.

DISCOVER THE LATEST INNOVATIONS WITH ALMONDS AND PEANUTS IN NEW PRODUCT DEVELOPMENTS