RETAIL
IMPORTACO SPECIALISES IN THE PRODUCTION OF DRIED FRUIT AND NUTS, DRIED FRUIT, CHOCOLATE-COATED PRODUCTS, SNACKS AND SIMILAR PRODUCTS
We provide a range of packaging options targeting home consumption, intended especially for large-scale distribution. In addition to promoting and selling under own ITAC brand, we deliver concepts and solutions for other brand names.
Our retail channel strategy is divided into 3 business areas: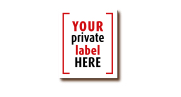 INTERNATIONAL
PRIVATE LABEL
including a range of packaging options.

RETAIL DISTRIBUTION IN SPAIN
FOR MERCADONA
as one of the 'Totaler' suppliers for its 'Hacendado' brand.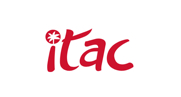 for international consumers.
PRIVATE LABEL
We specialise in producing and packaging products for large scale retail distribution, acting as brand distributer for a number of international retailers (PRIVATE LABEL).
We provide a range of packaging options in multiple formats and weights.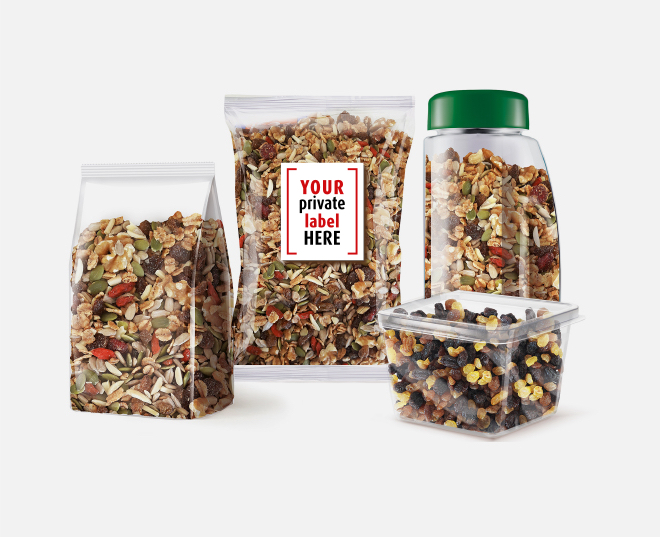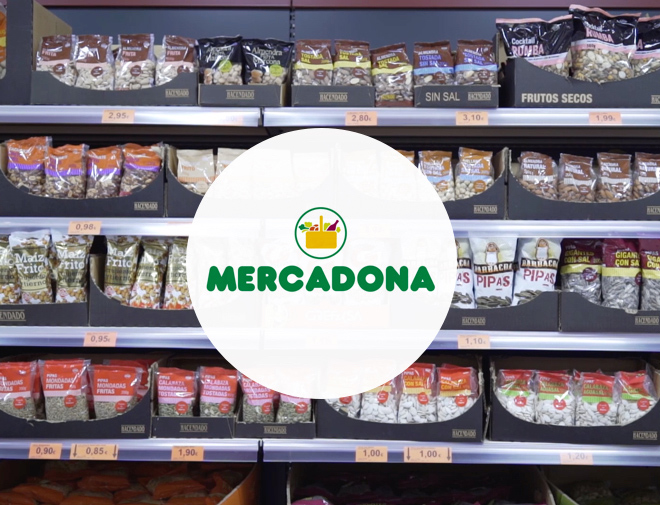 STRATEGIC ALLIANCE WITH MERCADONA
We are 'Totaler' supplier for MERCADONA and its Hacendado brand, providing a product range that includes dried fruit and nuts (appetisers and baked products), dried fruit, chocolates with dried fruit and nut centres and frozen pastry.
OUR INTERNATIONAL BRAND
ITAC is Importaco's brand of dried fruit and nut products targeting international consumers.
The brand philosophy is based on three core concepts:
Back to basics: tradition and classic know-how
Made with Love: rooted in care and respect for our products
Natural and Healthy
Our philosophy aims to contribute to enhancing consumers' health and nutrition through innovation, ethical conduct and care for the environment.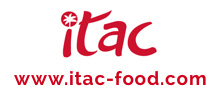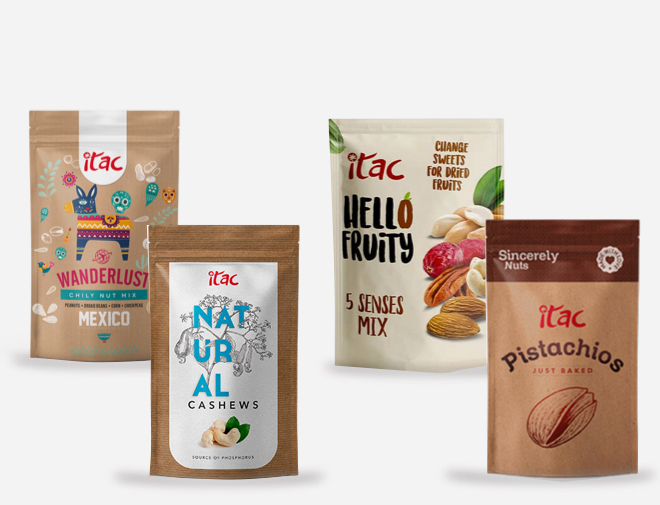 Itac Catalog Retail Poland 2020
All of our product solutions and packaging options for retail distribution.