With the best crops and careful selection at the source

The pampering that comes with experience and pleasure in what we do.

And the assurance of providing you with the best products
WE ARE PEANUT MANUFACTURERS
At Importaco, we take care of every little detail in the manufacturing process of our peanuts.
As peanut suppliers we are present throughout their production process: from being harvested in the field to being served by our professional customers in the food industry, Food Service, and in retail. By doing so, we comply with quality, food safety and sustainability standards to offer an excellent product to our customers and consumers. For this, we have a factory that specialises in processing peanuts.

THOROUGH TRACEABILITY PROCESS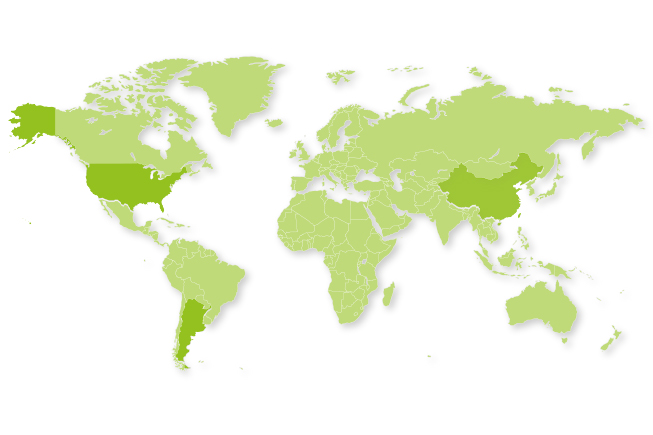 IN THE FIELD
We work closely with the primary producer by supporting them in order to obtain the best possible raw material. Cultivation of our peanuts is carried out through the use of farming techniques that are geared towards the maintenance and optimisation of natural resources, in order to guarantee sustainability.
SHELLING AND SELECTION
After the harvesting process, we prepare the product by taking off its shell to obtain its precious fruit. Then, with the help of our best manufacturing team, we carry out a thorough selection process to dispose of any foreign bodies that may appear. Afterwards, we calibrate our products by size in order to adapt them to the specific needs of our customers.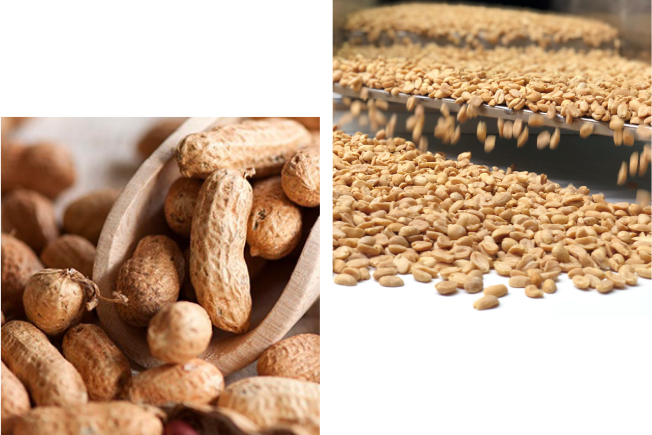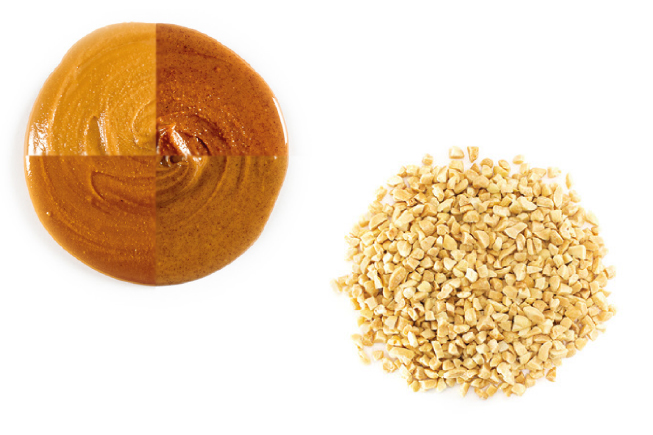 PROCESSING
We carry out different processes in accordance with the final intended use of the product: shelled, peeled, toasted, chopped, ground, flours and a range of peanut butters for customers in the food industry. Lastly, they are kept in cold stores to guarantee their freshness.
PACKAGING
Once the product is ready, we pack it by meeting the requirements of our customers. Retail bags, top-quality cardboard boxes, vacuum packaging, raffia sacks, big bags and buckets are some of our standard types. Thanks to our experience in the sector as peanut suppliers, we have a packaging technology that guarantees greater safety and logistical and operational efficiency.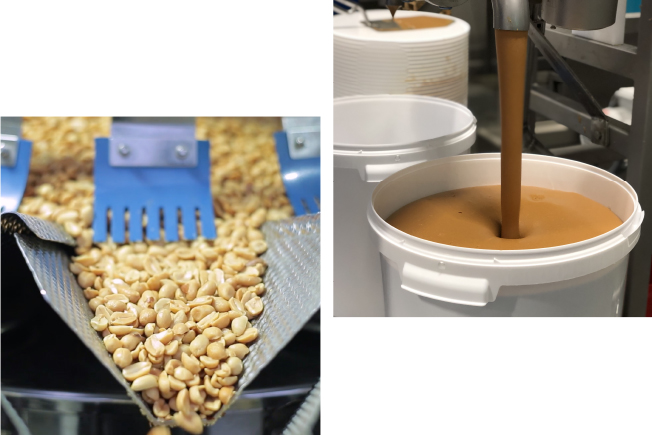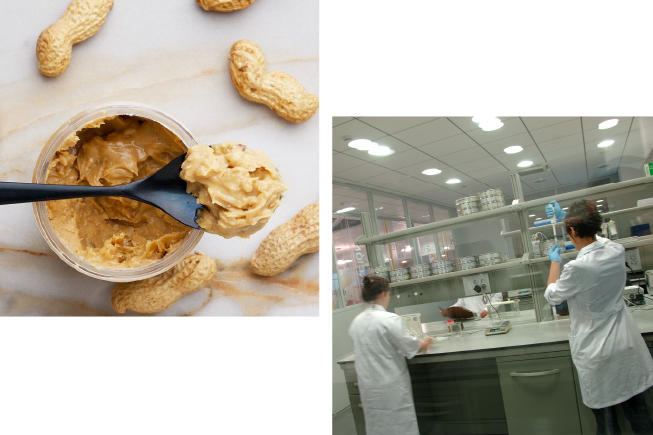 FOOD SAFETY
We carry out exhaustive quality controls before buying the raw material, upon receiving it, between processes and before dispatching the final product.
It is thanks to this that we can certify that all of our products offer a 100% satisfaction guarantee.
Nutritional quality, sanitary hygiene and technology are our priorities. That is why we are endorsed by the strictest food safety certifications.

MANUFACTURERS OF HIGH-OLEIC PEANUTS:
Our high-oleic peanuts are naturally selected for their excellent taste and texture, as well as their health-benefiting properties such as oleic acid. This omega-9 series monosaturated fatty acid has beneficial effects on cholesterol levels. As peanut producers, we can affirm that obtaining high-oleic peanuts has been considered as the most significant qualitative improvement of the last few years in the global industry of this ingredient. The fatty matter of this type of peanut contains approximately 80% oleic acid and 5% linoleic acid, which is much higher than that of a standard peanut.