Peanuts offer many different consumer options. Here at Itac Professional, we offer you processed peanuts in a variety of formats, perfect for consumption as a snack, or for use in professional baking and cooking.
Our processed peanuts offer different options for consumption, along with excellent quality, and this will help you cover all your consumer demands.
Processed peanuts: varieties and uses
Here at Itac Professional, you'll find processed peeled peanuts, peeled whole or peanut halves, roasted or natural peanuts, diced peanuts, or peanut flour. In addition, Itac has a factory that specializes in the treatment of peanut paste, a product designed for industrial use and used to make pastry fillings, cereal bars, dressings and spreads.
Would you like to know more about our processed peanuts? These are some of the products we have available:
Ground peanut flour eliminates part of a peanut's fat content (about a quarter) without losing its nutritional properties.
Normally, peanut flour is made by subjecting natural peanuts to different degrees of roasting, thus obtaining different product varieties. There are many uses for this type of flour in the kitchen, as it's used to thicken sauces, smoothies, or dairy desserts, as well as improving the texture of soups. It's also used to flavour pastry products, such as ice cream, cakes, or pies.
Some cooks use peanut flour to make homemade peanut cream, a sweet that can be included in your restaurant menu as a spread, to marinate exotic recipes, or to combine with fruit or yoghurt.
Peanut paste is a concentrated product, for professional use, and used for making pastries and cakes.
But how does peanut paste differ from peanut cream (or peanut butter)? Basically, in its composition: while peanut paste is made from 100% peanuts, peanut cream (butter) can contain other ingredients. When we add caramel, then what we get is the product known commercially as praline.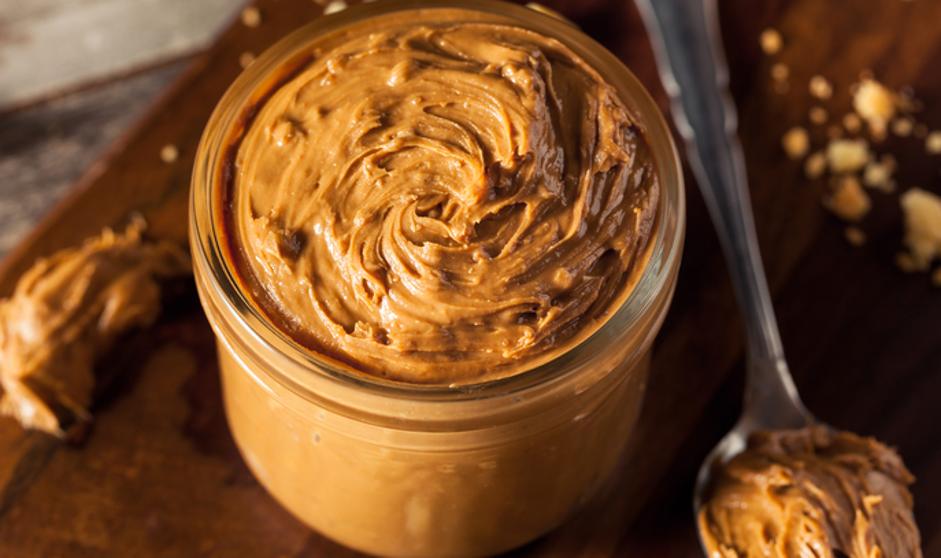 At Itac Professional you'll find two types of processed peanut paste. Both are made from 100% roasted peanuts and both are available in sugar and sugar-free formats. If the peanuts are peeled, then they give our paste a lighter shade; if they're unpeeled, we'll get a darker variety: our Dark Peanut Paste.
This format of processed, peeled, and roasted peanuts is perfect for use as toppings for ice cream, salads and pasta dishes (e.g. to make a variant of pesto sauce). And, of course, also for baking and pastry toppings and coatings.
In all of these options, you can use the diced peanut on its own, or you can combine it with other products from Itac Professional, such as the organic seed mix, which you can make a delicious sweet bread from nuts and seeds with.
Diced peanuts from Itac Professional are available in different sizes, adapting to the different professional and industrial uses. Consult all the available formats here.
Peeled peanut halves (toasted/non-toasted)
The Itac Professional peanut halves are sold peeled, either toasted or not. In both cases, they can be used as kitchen ingredients in restaurants, etc. and as an ingredient in bakeries.
If you wish, you can turn your natural peanut halves into a completely unique snack, different from any other. Just caramelize them and add some concentrated chili sauce, as explained below.
The ingredients you need for this simple recipe are sriracha sauce, honey, lemongrass and a little salt. The percentage of these elements is 15 gr. of sriracha sauce, 20 gr. of honey and 1 spoonful of powdered lemongrass for every 100 gr. of peeled peanut halves. You can also add a little salt and black pepper to taste.
Finally, remember that when the processed peanut is sold whole, its potential uses in the kitchen are even more extensive. One of them, possibly not as well-known, is peanut nougat, a variant of the traditional almond nougat, but healthier and cheaper, and which we can also season with cinnamon or ginger.
The products in Itac Professional's peanut range are adapted to all types of clients and hotel, restaurant, and business services.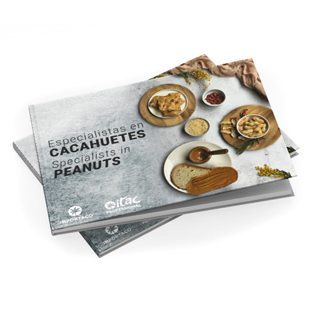 Want more information about our products? Take a look at our specialised peanut production catalogue for the food industry.
If you're interested in finding out more, then please do subscribe to our blog and you'll receive all our latest news that we send out periodically.