The nutritional and sensory properties of nuts make them a fundamental part of the food industry. From the most traditional cuisine to the most innovative lifestyles, these foods can form an important part of any recipe repertoire. Now you can multiply their possibilities and potential applications by using them in paste form: discover the possibilities of nut pastes and the latest trends in their use.
The past and present in nut paste usage
Nut paste – made with crushed nuts – is an essential ingredient, whether it be in recipes rooted in traditional cultures or in the latest healthiest trends.
Nut pastes in Mediterranean and Western gastronomy
Nut-based confectionery is deeply rooted on both shores of the Mediterranean, and that's why peanut and almond pastes are ideal for obtaining the flavours of yesteryear. Its combination with lemon, honey, orange blossom water is the basis of numerous pastries.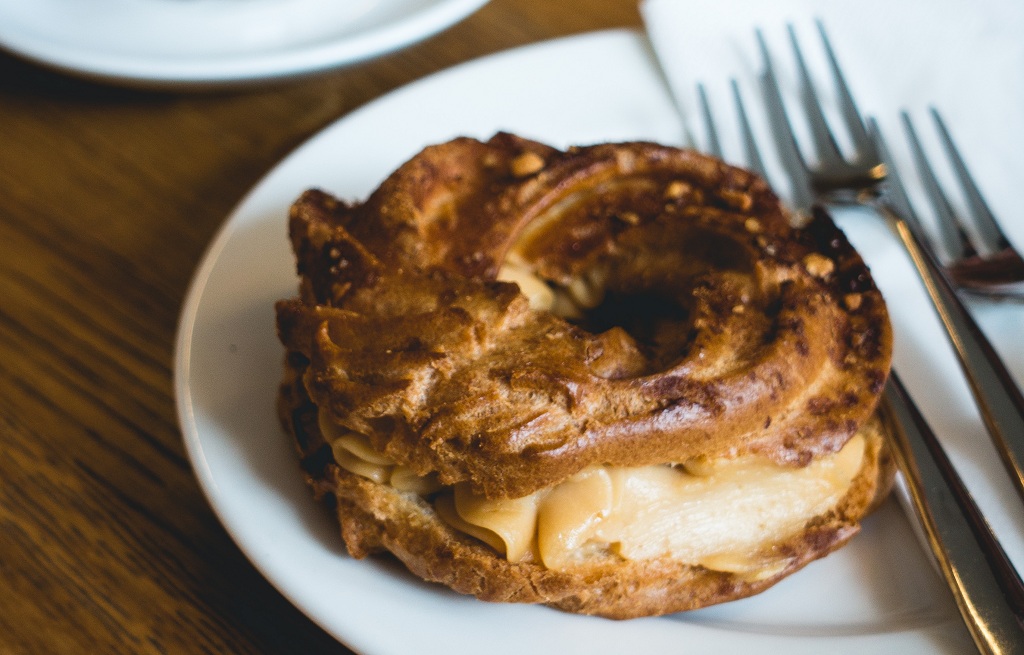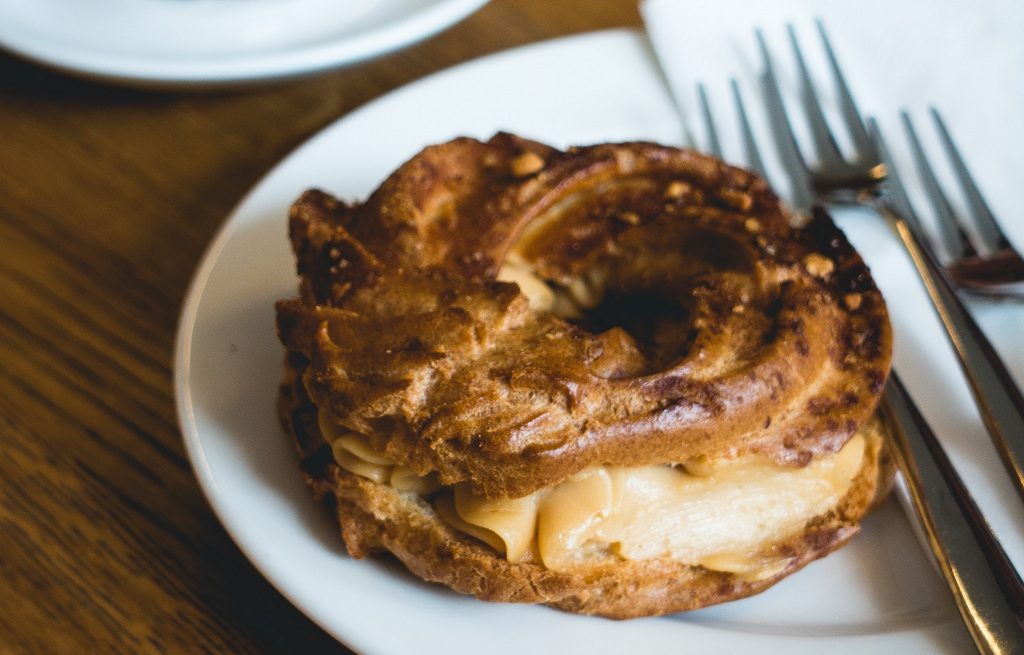 In the same way, ice cream manufacturers (and here we give a special mention to the Italians ice cream artisans) use these nut pastes to create some of the most popular and greatly appreciated flavours of all.
And it goes without saying that in chocolates all around the world, almond praline or peanut butter are the perfect fillings to provide smoothness and enhance the taste of the chocolate.

Nut pastes in other gastronomic traditions
If there's a nut paste that has really conquered the world, it's peanut butter. This traditional American paste, or butter, is mainly consumed as a spread, but is also used in sweet products. In the United States, in order for the product to be properly designated as peanut butter, it must contain at least 90% nut content.
On the other hand, the globalization and popularity of recipes that were once considered to be exotic allow us to use new tastes and formats that, until a while ago, we didn't know about. These new tastes contribute new subtleties to the world of gastronomy, and offer considerable nutritional value too. This is the case with sauces that include peanut paste, which are extremely popular in Chinese, Guinean, Thai or other Southeast Asian cuisines.

Do you work at the food industry? Are you looking for almonds, peanuts or nut pastes?
The latest trends in the use of nut pastes
Replacing food of animal origin with that of plant origin – with a similar flavour, texture and nutritional capacity – is a trend that doesn't stop growing. The environmental impact and the search for healthier recipes are the driving force behind this constantly growing food innovation.
This is the case with vegetable drinks, and nut pastes are often one of their main ingredients. We're talking here about drinks with vegetable ingredients dissolved in water, with an appearance similar to milk, but without any dairy content.
These drinks are free from any ingredients of animal origin, and created from nuts, cereals, legumes, among other ingredients. They offer very similar possibilities to traditional drinks using cow's milk. These days, they are widely available in supermarkets and even coffee shops, and their consumption is very common.
In addition to contributing to the expansion of the vegetable drink market, nut pastes are being used as food in their own right. Their protein content makes them a key part of diets that don't include products of animal origin.
It isn't uncommon to see them being used as spreads for bread, and they're just as delicious and nutritious as traditional butter or olive oil.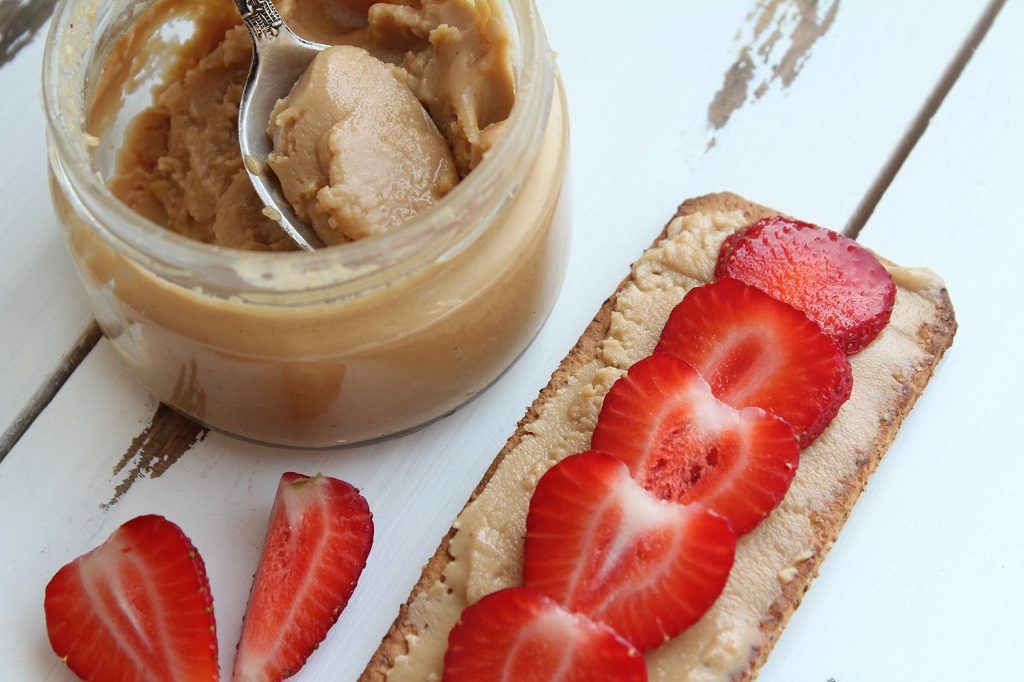 We must also take into account the ease with which consumers share recipes and information online these days, especially if they are followers of food trends with restrictions, ones which often represent a significant expense.
This type of consumer opts for new formulas based on vegetable protein. Because of this, being able to have nut pastes as an ingredient of new and innovative food recipes becomes quite indispensable in the following ways:
To prepare the almond milk with the exact amount of sweetness, as well as smoothies and ice cream.
To prepare pastries with the desired amount of sugar
To make tasty sauces that don't contain artificial additives or an excess of salt.
To make tasty, healthy and nutritious spreads.
Nut pastes in the food industry
At Itac Professional, as nut suppliers, we're aware of these paste's numerous possibilities, both in the food industry and in catering, and so we've developed a catalogue that includes five varieties with many possibilities for the food industry.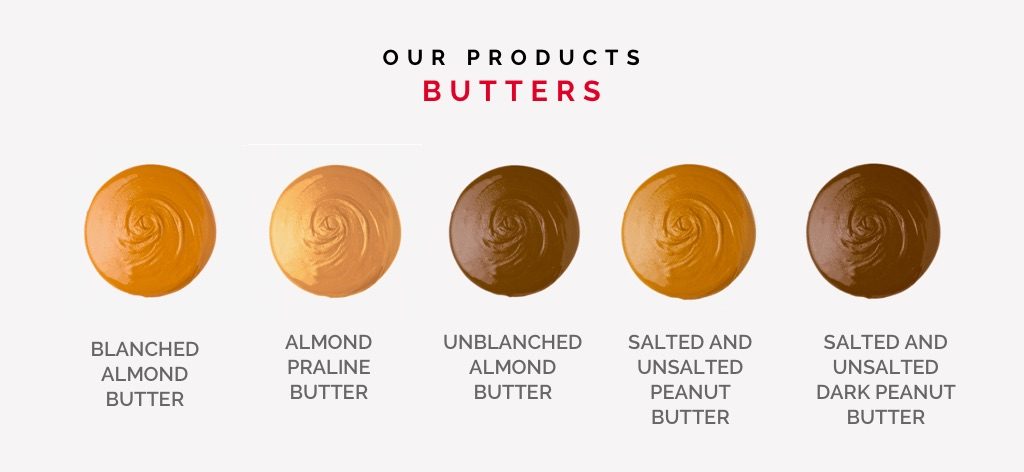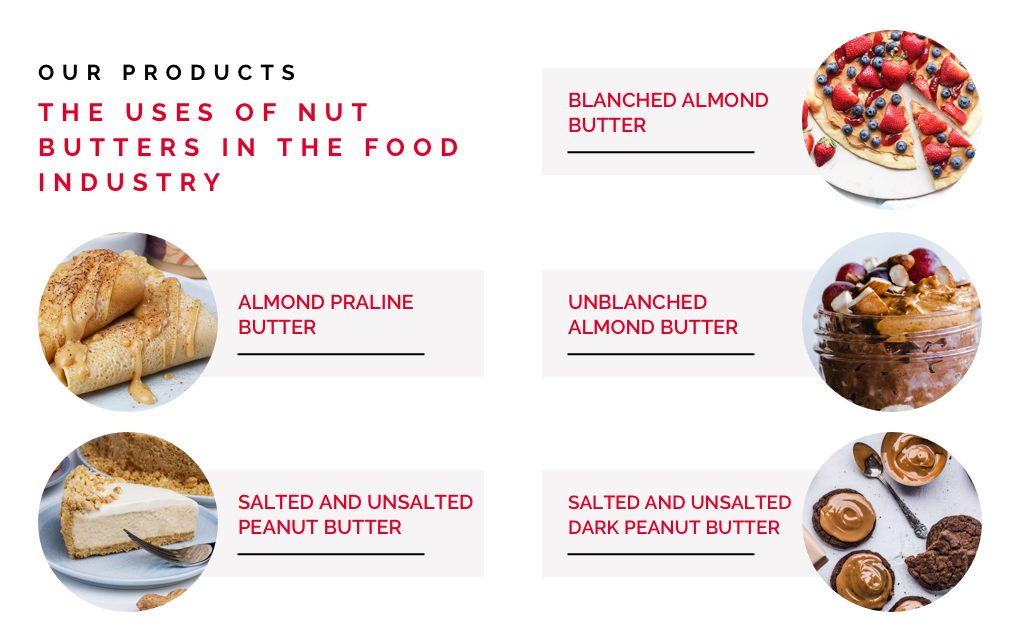 Keep learning: What are nut butter?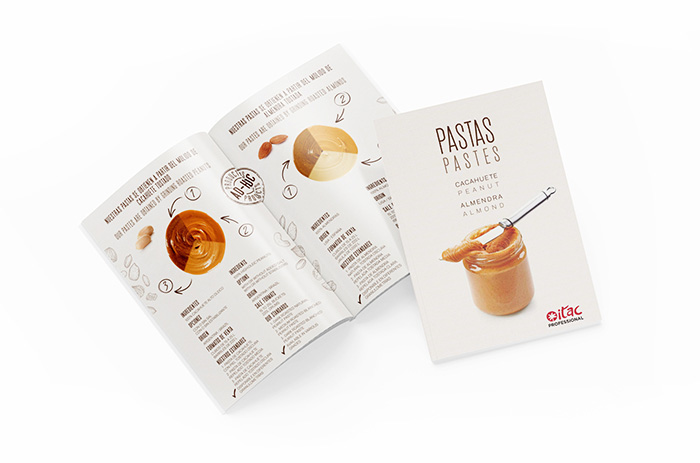 Want more information about our products? Take a look at our peanut and almond pastes catalogue for the food industry.
Suscribe to our blog and discover the best products for the best professionals