A creativity, innovation and inspiration hub for the professional sector. A new digital space where Itac Professional, B2B brand of Grupo Importaco, offers food service and food industry professionals all of the high-value material developed by the company.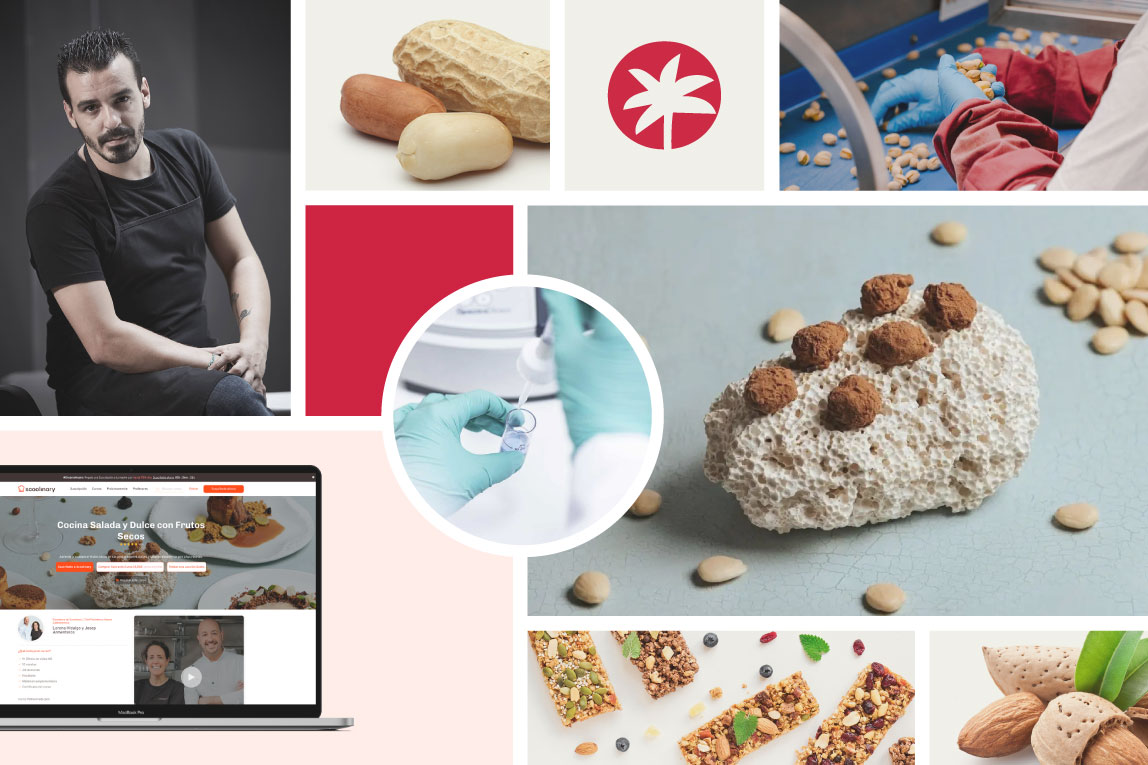 Nowadays, chefs and restaurants strive to renew their menus to follow gastronomical trends and satisfy the needs of customers looking for healthier products. Here is where the nutritional properties and versatility of nuts and dried fruits make them an increasingly studied and demanded ingredient in haute cuisine.
In addition, the food industry strives to find ingredients and formulations that are able to respond to new food trends, striking a balance between indulgence and nutritional value.
In view of this landscape, Itac Professional is launching this platform – a compilation of quality content that is the result of the brand's collaboration with renowned chefs, with the most cutting-edge brands in the food industry, with experts of the sector, with hospitality industry schools and culinary academies, among others. A living space in constant evolution that is grounded on the latest trends in the use and consumption of nuts.
What will you find?
Experiences and events with leading hospitality schools and online education platforms (EdTech).
Solutions and proposals by renowned and Michelin star chefs.
Specialised content on gastronomical techniques and trends for professionals and cooks.
Proposals for industry-ready preparations based on nuts
Animated videos on new food industry trends and how nuts can help you keep up with all of them.
A true observatory on what nuts have to offer to the culture of gastronomy and the future of food.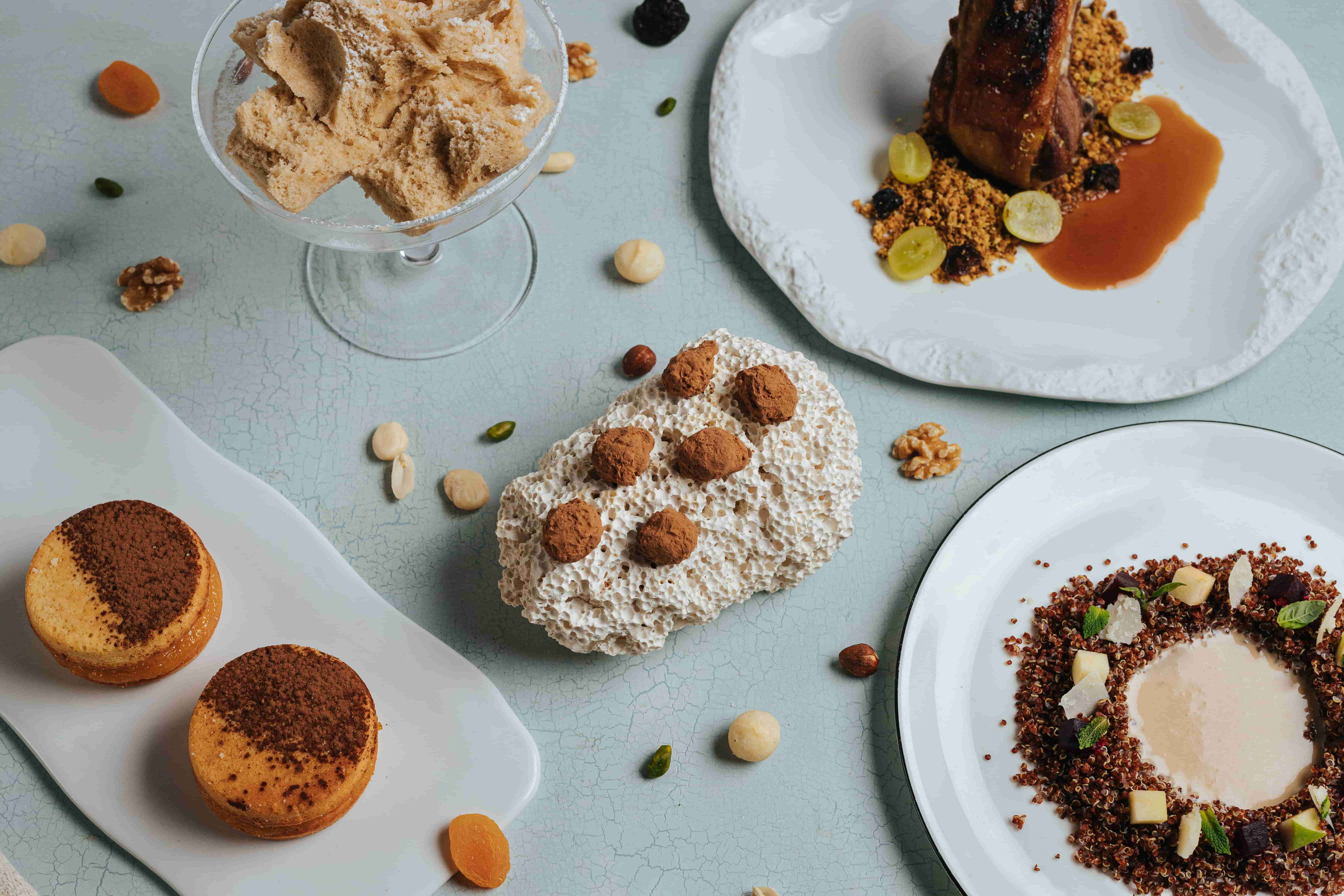 What will you learn?
The Itac Professional brand aims to spread and share knowledge among chefs, hospitality businesses, food manufacturers and the professional sector at large. In line with this, in this space you will find recipes, video recipes, video animations and content on trends and new applications of nuts and dried fruits.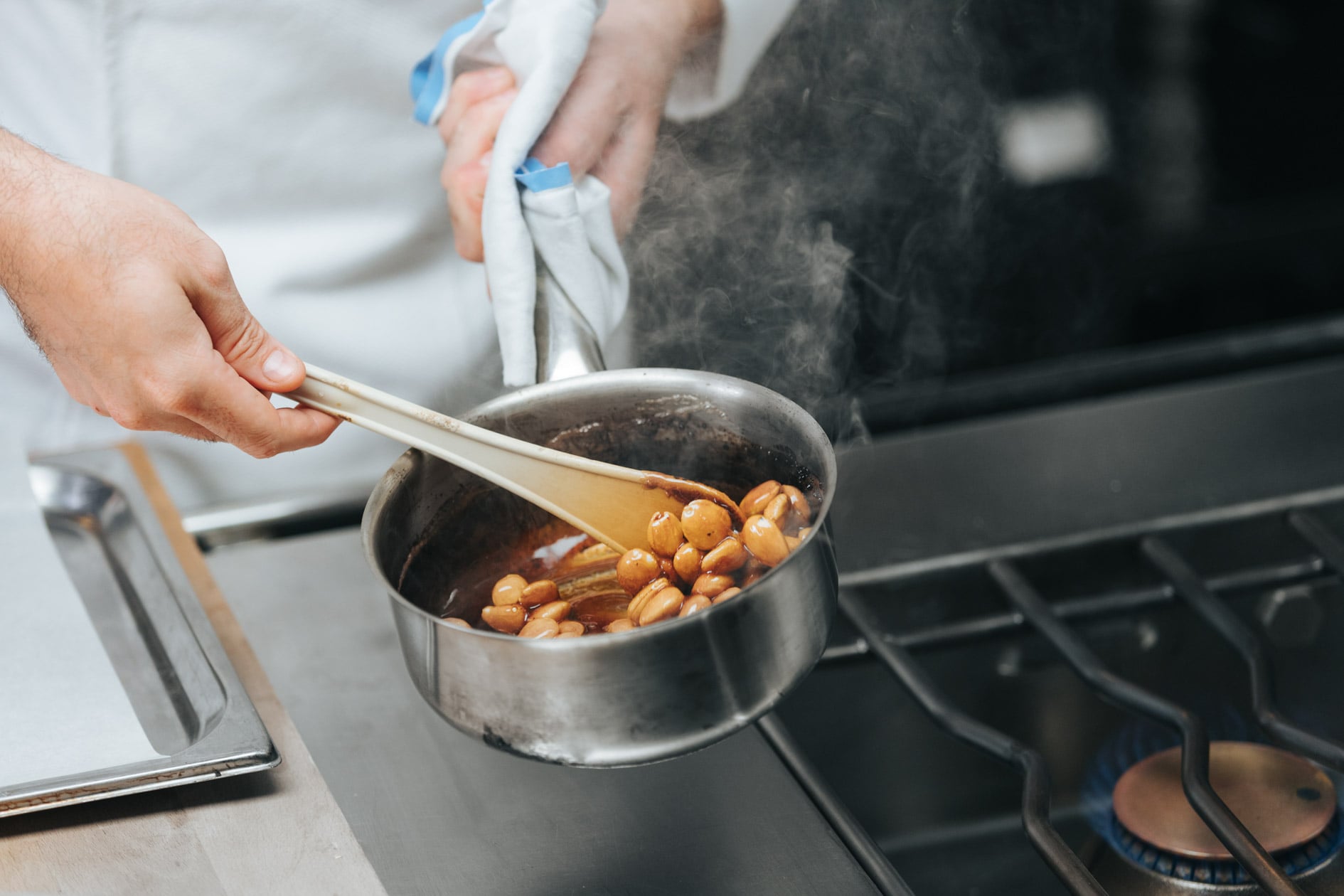 Creativity with nuts
We seek to inspire creativity among chefs and food product designers. Currently, there is a marked trend towards the roots, towards dishes that have always been there, seeking the perfect balance between tradition and the degree of creativity and personality offered by every expert.
This is what prompted us to share some creative ideas and techniques with nuts and dehydrated fruits, enhancing their organoleptic properties: textures, flavours and aromas.
You might be interested in: Browse all the recipes and innovative creations of our inspiration section
Projects you will find
Industry-ready nut-based preparations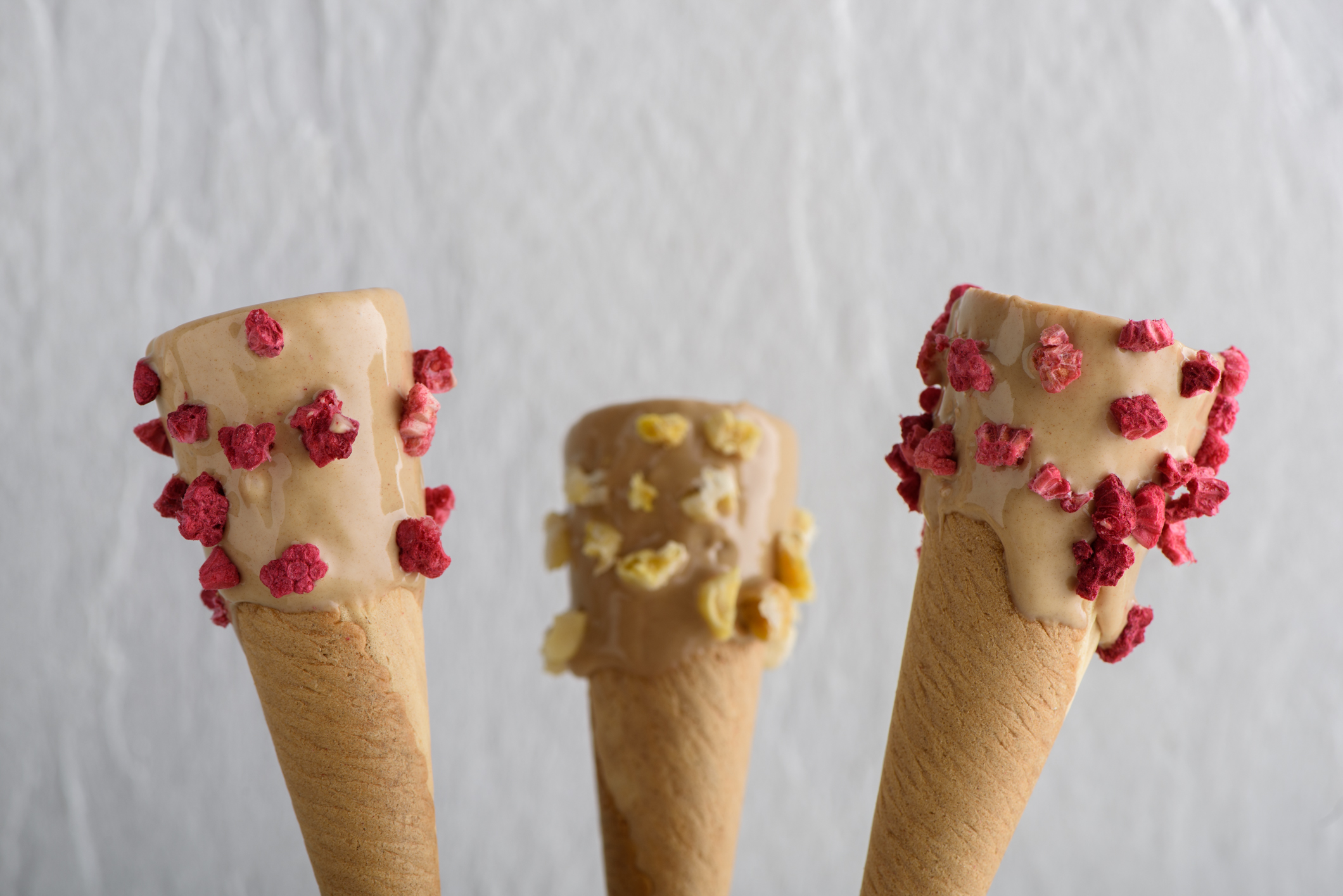 And original project where we develop industry-ready proposals based on almonds and peanuts. Its goal? To connect with industrial manufacturers and inspire them to use these versatile ingredients in their new product developments; especially in sectors such as bakery, pastry, ice cream, beverages and sauces.
A few creations: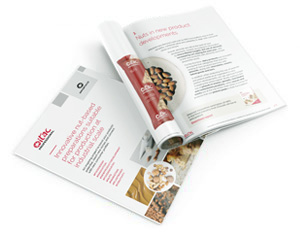 INDUSTRY-READY NUT-BASED PREPARATIONS
The value of nuts in new product developments for the food industry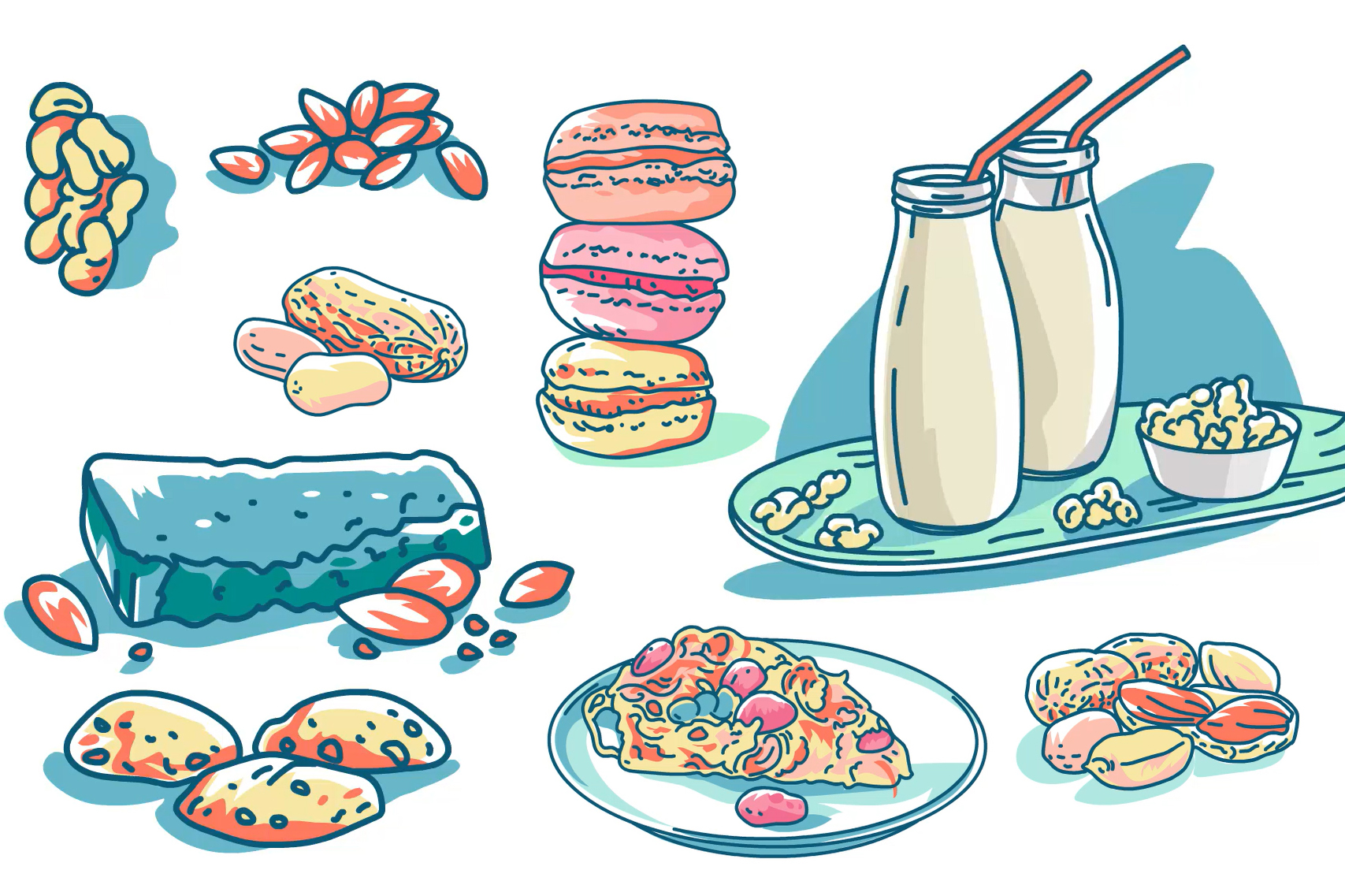 For this last project our brand has chosen an interesting format—launching a series of videos with the goal of inspiring and encouraging formulations with nuts in specific applications within the food and restaurant industry.
All of these videos address new consumption trends and show how nuts can be a key ingredient to keep up with them.
Hospitality school proposals, bringing cuisine with nuts closer to future professionals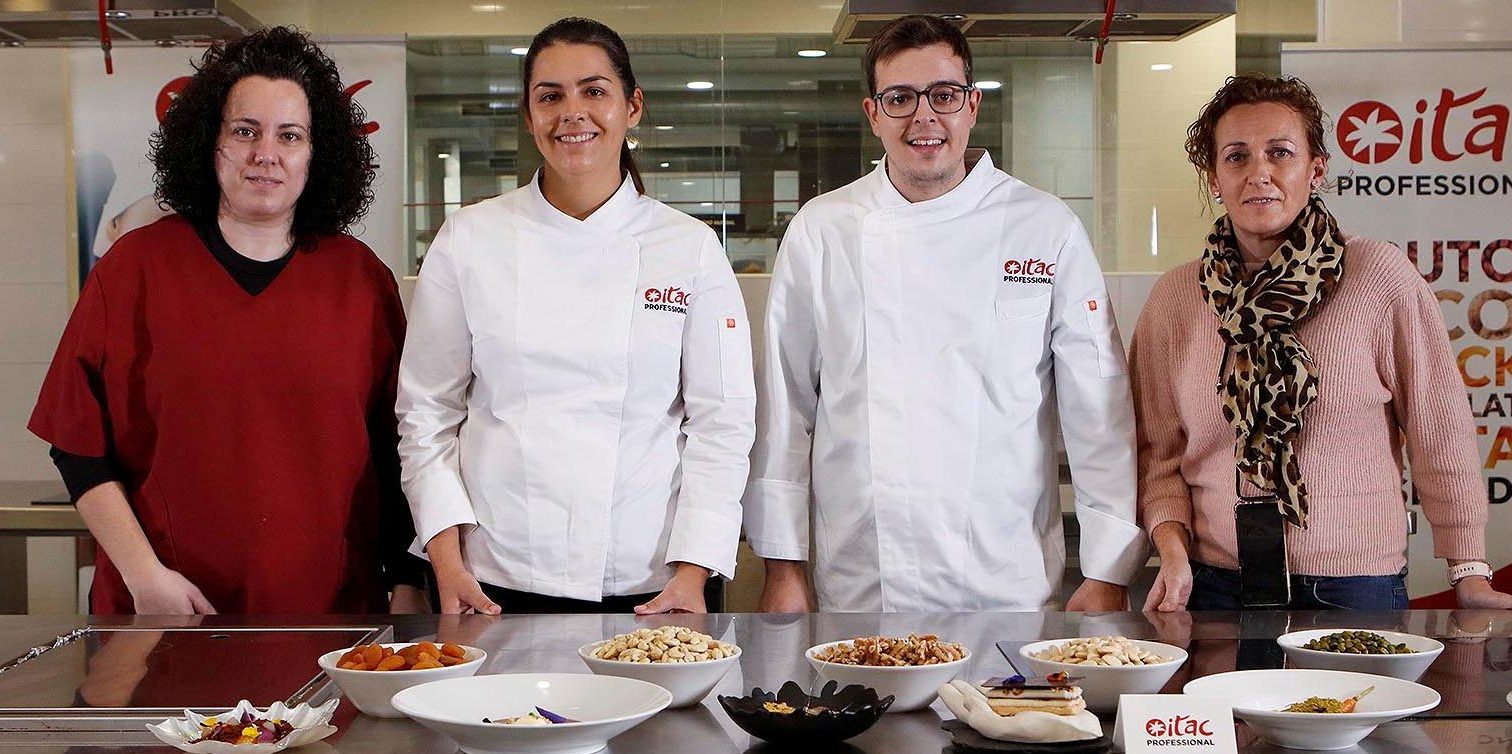 This ambitious project by Itac Professional began with an interesting collaboration with the Mediterráneo Culinary Center in the form of a first selection of recipes aimed at increasing the value and allure of nuts. You will find a few examples below:
Creamy rice with pistachio and candied mini-veggies
Cashew ice cream and cold strawberry soup
Walnut and duck magret ajoblanco
A Michelin-star nut research and experimentation project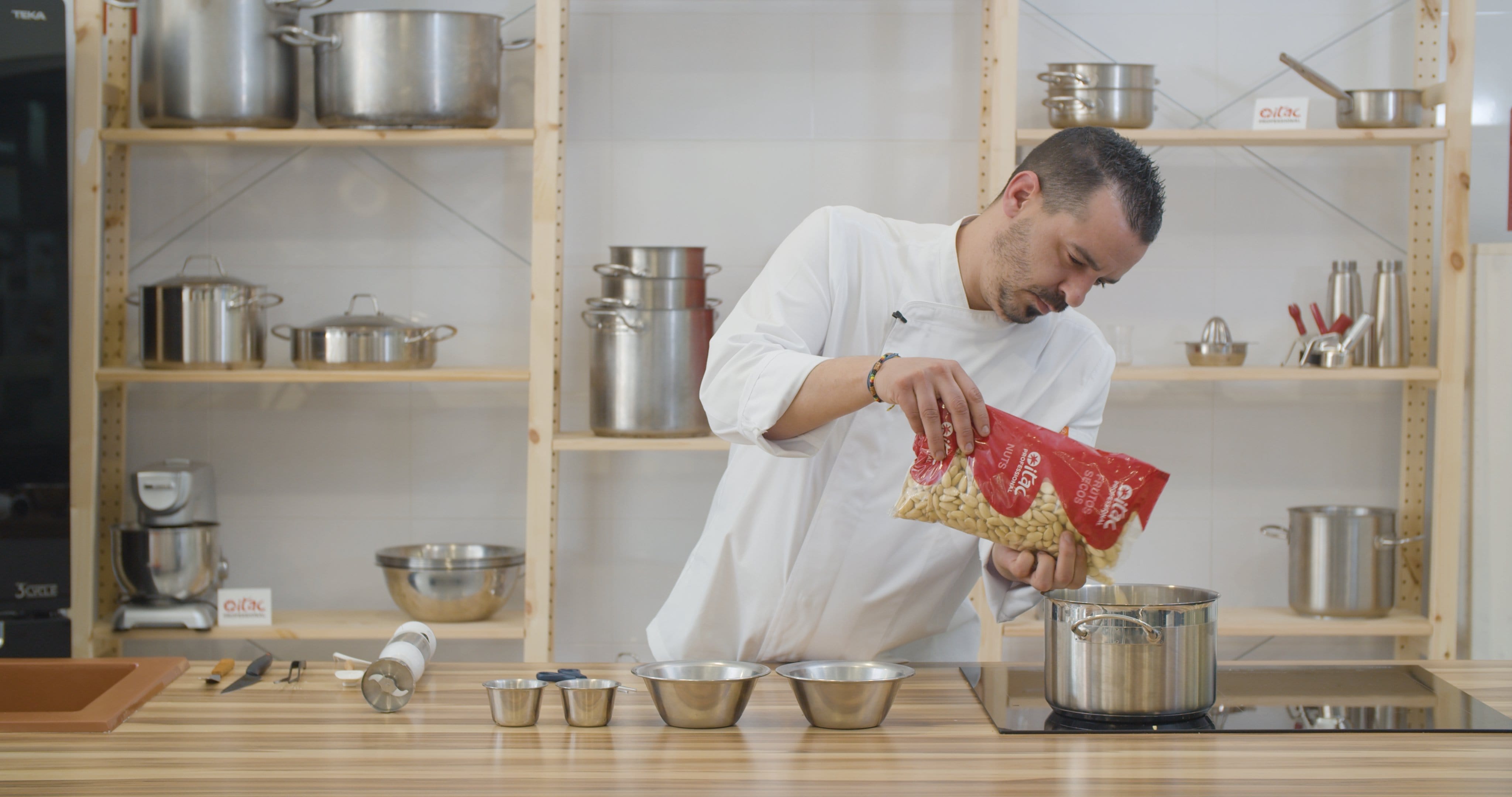 Together with Miguel Ángel Mayor, a creative Michelin Star chef, we launched a collection with over 60 haute cuisine creations. The project engages in a deep research that ranges from a more traditional cuisine to new ground-breaking proposals, taking nut experimentation to a new level in the professional sector.
Below you will find a small sample of this work:
Za´atar with leavened pistachio
Almond ice cream with eggplant seeds (almond praline)
Peanut lentils
Project in collaboration with Scoolinary, online training platform for hospitality professionals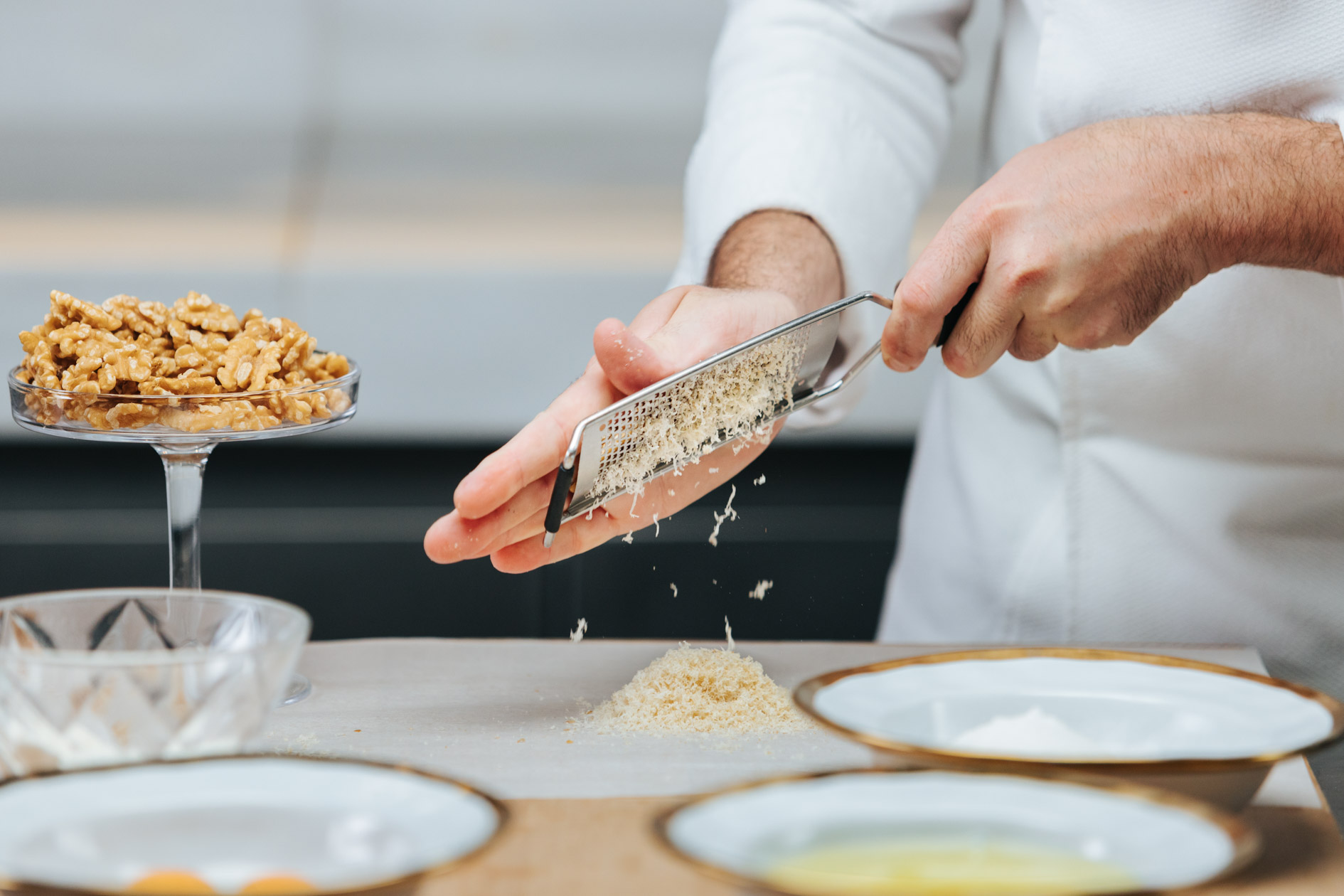 On this occasion, Itac Professional is working jointly with the Scoolinary EdTech platform, also known as the Netflix of cuisine. More specifically, we are sponsoring the first introductory online course on the use of nuts in sweet and salty cuisine.
With this project aimed at hospitality professionals in training, our brand dives into the dissemination of nut application over an innovative subscription-based format in this training platform.
Take a look at some of the ideas developed in collaboration with Scoolinary:
Slow-cooked eggplant with burrata and pesto
Carpaccio with peanut pesto
Red quinoa, beet and walnut emulsion
Do you also want to try your hand at these new recipes? Are you considering using more nuts and need a specialised supplier? Contact our team.