When people eat out, whether in a restaurant, at events, or in a gourmet market, you'll always give your customers a really sweet impression if you offer them a chocolate treat to finish off their meal. In fact, it's no exaggeration to say that there's always room for something sweet, especially if it's petit-fours or dried fruits and nuts coated in chocolate. Few can resist these little bites of pleasure designed to satisfy the most exquisite tastes.
Petit-four: miniature pastries
Petit-fours are small confectionery products that stand out for their intense flavor, their perfect bite-size and their attractiveness. Ideal as a sweet snack and as a dessert, many consider them to be the height of good taste and sophistication.
Marzipan, candied fruits, small glazes, pastries, macaroons and even nuts bonbons – any of these can be considered sweet petit-fours. Of course, we can also prepare salty miniature snacks with a puff pastry base filled with cold or smoked meats, cheese, savoury creams or vegetables topped with seeds. In this case, the petit-fours won't be the finishing touch to a meal, but rather a tempting aperitif.
Going back to our miniature pastries though, in the range of sweet petit-fours we can find the fresh variety (traditional cake miniatures), soft ones (such as the classic financier, a cake made with flour, ground almonds, coffee, vanilla, butter, icing sugar and egg white) and the dried variety (for example small cookies used to accompany ice cream and other cream-based desserts).
Petit-four assortment: ideas for a dessert tasting
One of the options to round off your menu after the dessert is to offer an assortment of sweet petit-fours with a liqueur or a sweet wine. There are many options to go for:  from different-flavoured macaroons (we'd recommend a dark chocolate variety with a white chocolate mousse filling) to gianduia, a traditional Italian chocolate cream made with 30% hazelnut paste, which is used to prepare the famous Turinese gianduiotto.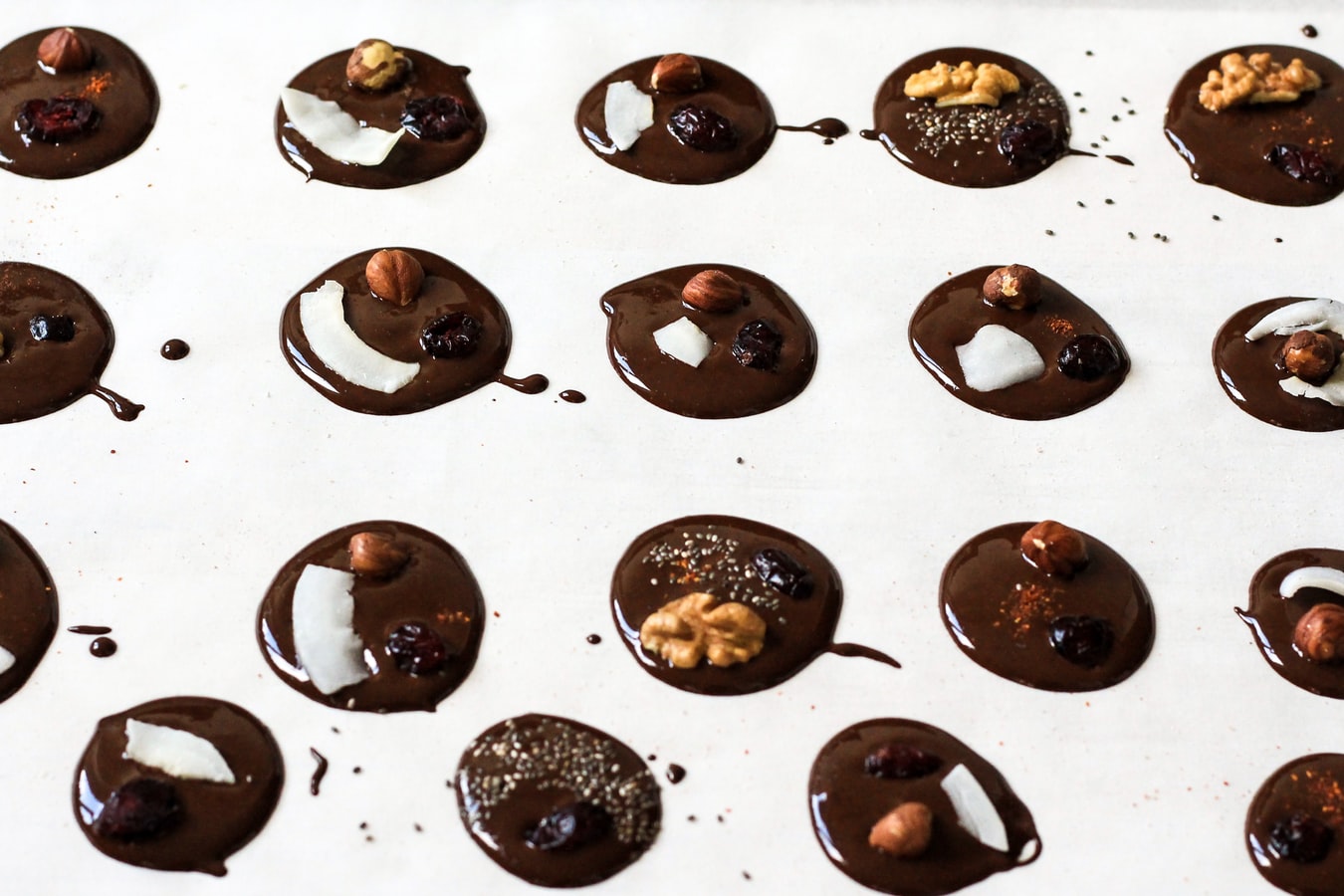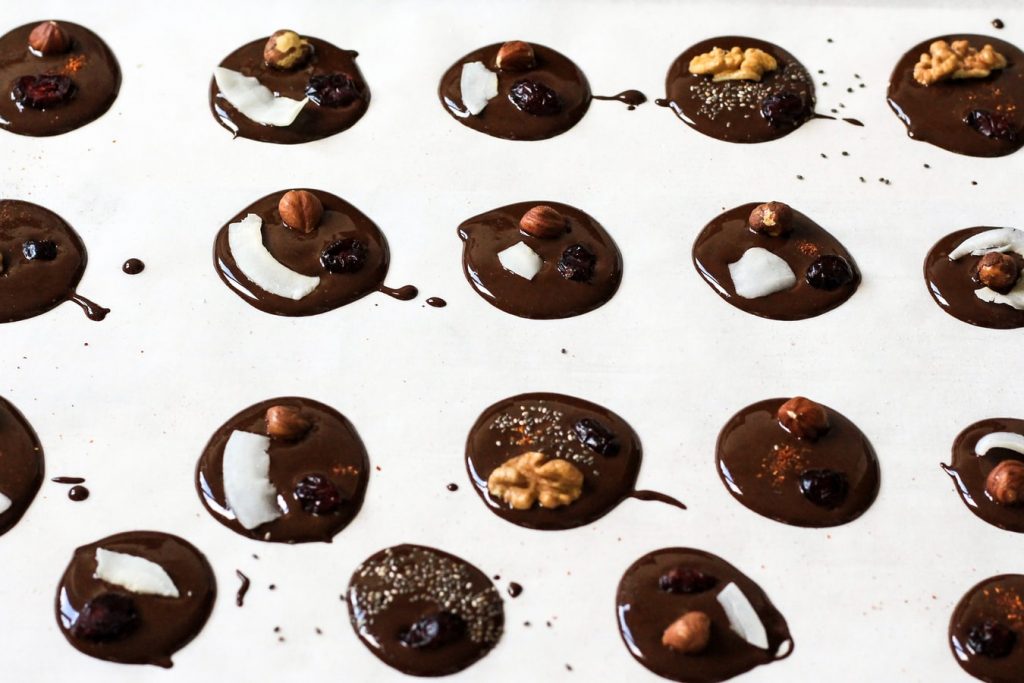 And how about a tempting fondue gianduia for the perfect finishing touch to a meal? Your customers will enjoy dipping some of their favorite dried fruits (apple, cherry, strawberry, kiwi, papaya) in delicious chocolate. You can even provide some fruits already prepared on miniature skewers!
Remember that you can also prepare petit-fours with a sponge cake base. In this case, you'll need to use chocolate stands, fondant glazes, fondant creams or dried sliced or diced fruits to give the topping a crunchy touch. And, of course, if you decide on a miniature financier, then just add pistachios, hazelnuts, chocolate chips, or berries.
Chocolate and dried fruits: the perfect combination
Dried fruits and chocolate are always a great combination of texture and taste.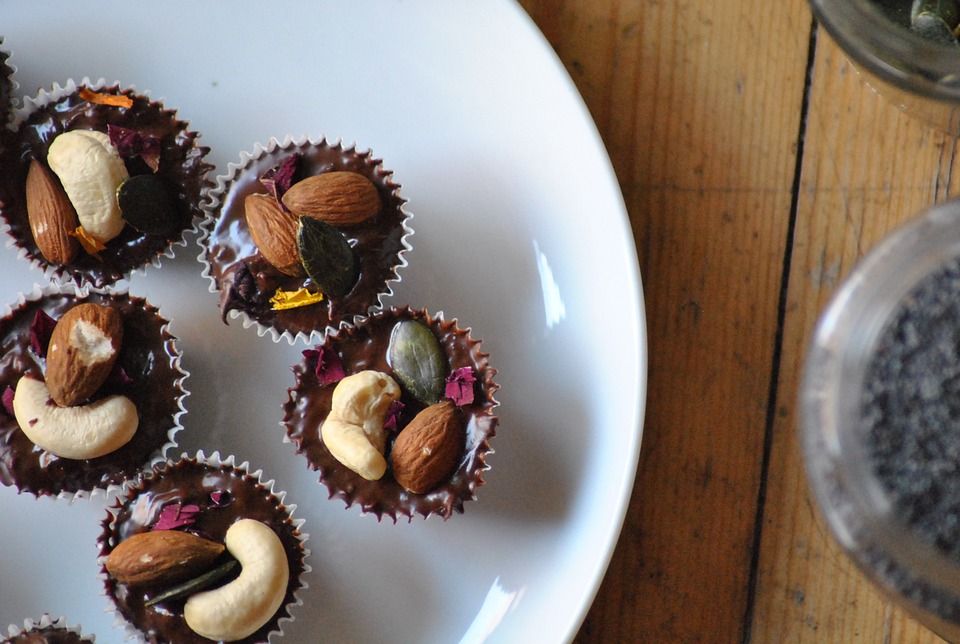 Chocolate nut appetizers (with a fine chocolate base and topped with almonds, pistachios, nuts, and even corn) are a simple and safe option to finish off a tasting menu. Our recommendation is that you prepare them with quality dark chocolate and distribute the nuts proportionately. Virtually any mix of nuts (without salt) can be used here, although we usually opt for dried apricots, pumpkin seeds, pine nuts, and coconut.
Another appealing option for your restaurant menu is a selection of mini chocolate tartlets with caramelized pistachio. It's very important to ensure that the pastry is crunchy, and to intensify the flavor you can mix the wheat flour with almond flour. As for the tartlet, it's best to prepare a sweet broken dough. Remember to use the crémage technique, in which you beat the softened butter with the sugar, then add the egg, and, when you have a smooth cream, you mix in the flour at the end. You can choose to make a Pâte sablée or a Pâte suscrée, although we recommend the latter for its lower fat content.
Chocolate-coated fruits, the perfect accompaniment for a home-made dessert
Nut and dried fruit bonbons are a delicious and attractive treat at any time of the day or to finish off a meal. They can also be used to accompany some desserts.
At ITAC Professional we offer a wide range of chocolate-coated dried fruits. All of them are prepared according to our special artisan recipe, which we have been following for 25 years. In addition to having top quality raw materials, it's essential to control the temperature throughout the process to ensure that the chocolate adheres correctly to the filling, and this is where our ample experience is our best guarantee.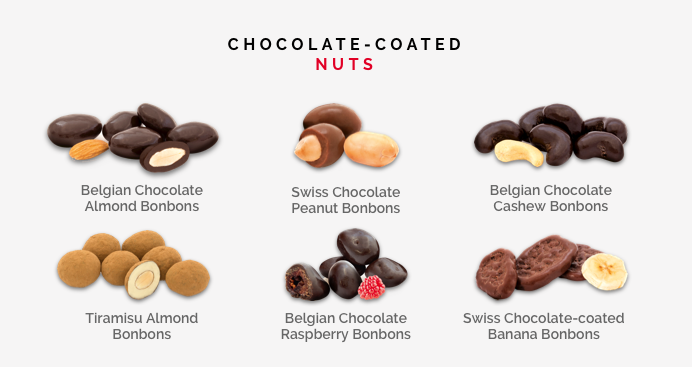 We are experienced nut supllier and in our catalogue, you'll find a wide range of chocolate-covered products that include chocolate-covered nuts, chocolate-covered almonds, chocolate-covered hazelnuts, chocolate-covered peanuts and even chocolate-covered sunflower seeds. You can use them as a sweet snack or to accompany your desserts. Whichever way you use them, they'll be the perfect sweet finishing touch to delight your customers.