Anuga, which celebrated its 35th edition from October 5th to the 9th, has once again shown itself to be an unmissable event if you want to know the latest trends in the food and beverage sector. In this great fair, attendees have been able to spend time at our stand and see our services and products at first hand. It was an amazing success with large numbers of guests visiting us.
Source: Youtube INC – International Nut & Dried Fruit Council  (https://www.youtube.com/user/INCCongress)
Our participation at Anuga
As in recent editions, Anuga 2019 was an especially relevant event for the world food sector, where Itac Professional (Importaco's b2b brand for industry and food service) has had an even greater opportunity to show off its products. One of the main challenges for food manufacturers and distributors like us is to consistently offer products that meet consumers' ethical and dietary needs, and provide them with the greatest possible degree of enjoyment.
Above all, we stand out as suppliers specialized in the production and treatment of almonds to cover the needs of the entire supply chain, from the fields to the dinner table. This fact guarantees greater quality control and traceability, and always within the context of sustainability. As expert peanut manufacturer, we presented at Anuga was our specialized «peanuts free» factory, which has received the most advanced quality certifications such as BRC, IFS, Kosher, Halal and Organico, among others.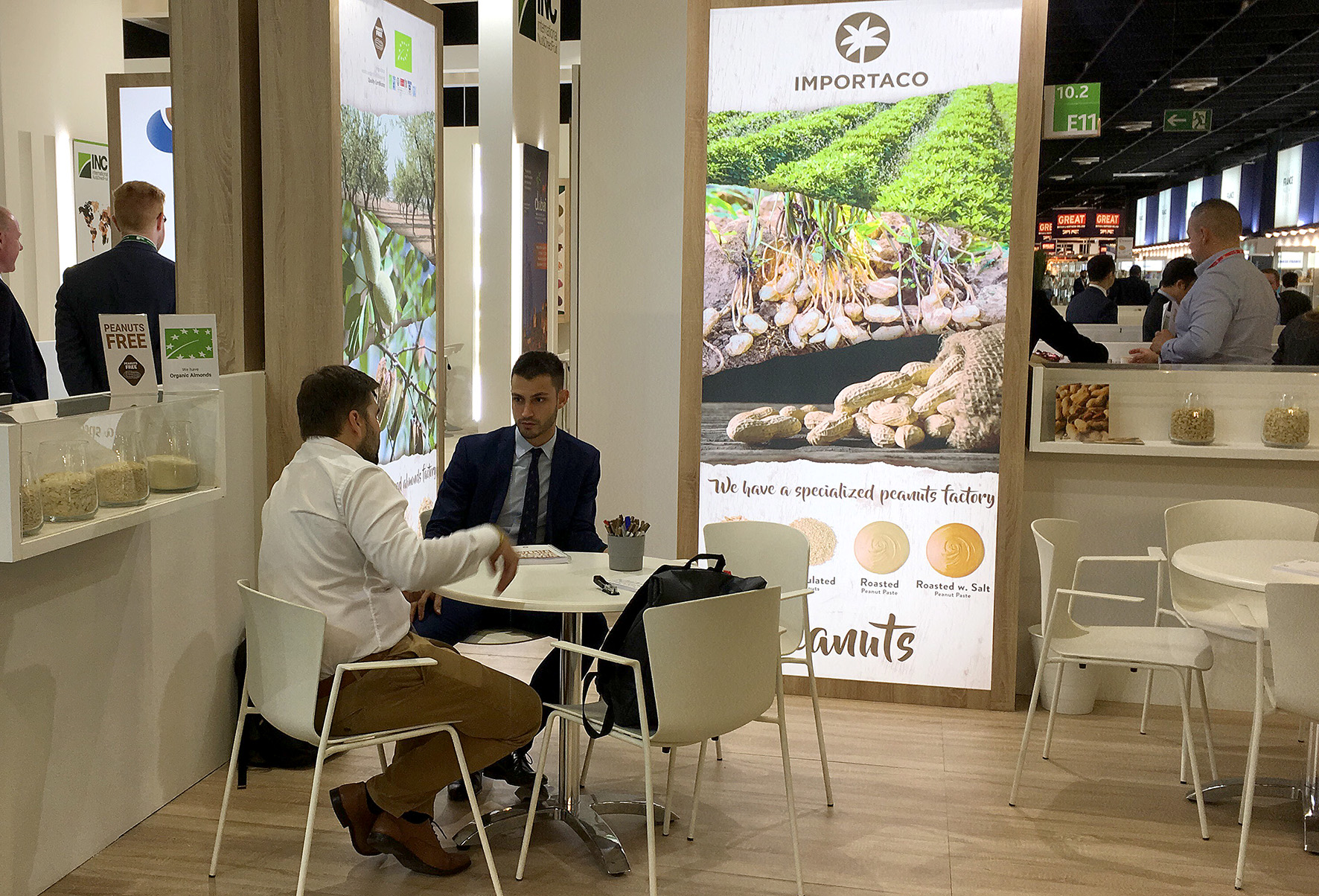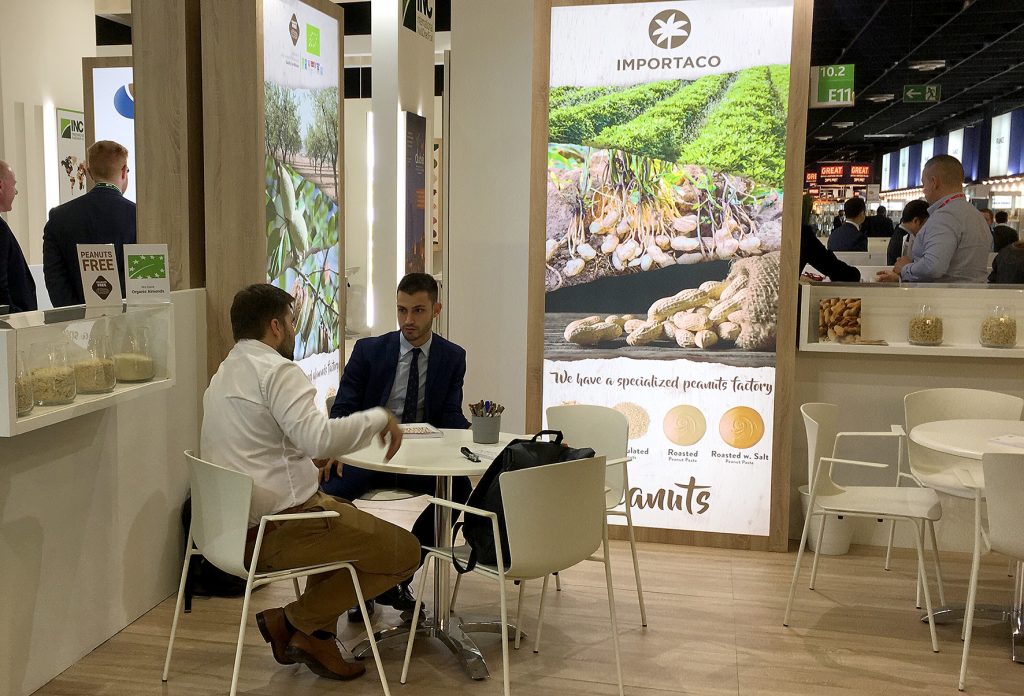 At Anuga this year, we've had the opportunity to show our specialization in almonds and peanuts for the food industry, presenting our professional range of Almond and Peanut Pastes that expands these nuts' uses and applications in food preparation.
With this in mind, we're presenting and promoting our extensive catalogue of innovative products, all processed in certified factories, which meet the demands of all the possibilities that both almonds and peanuts offer in this area.

What did we see at Anuga?
The Cologne fair has confirmed the fact that the food and beverage sector has become increasingly aware of sustainability and social responsibility. In fact, some of the products that have attracted visitors' attention have been plant-based meat and free-from products,  as well as vegan, biological, gluten-free, or Halal options.
The so-called superfoods have also had a prominent role in Anuga 2019. Virtually all superfoods can be eaten raw or roasted, and have a relevant role in healthy eating models and in vegan and vegetarian diets. Some examples are chia seeds, golden flax or sesame, or cereals such as quinoa.
Some of the main innovations that we have seen in Anuga Taste Innovation are the gluten and lactose-free vegetable sticks for food services, appetizers with a hemp seed coating, snacks made with insects (for example, Wholi Crisp Bread), cashewgurt (natural cashew yogurt) or fresh fruit snacks (Kukki Cocktail).
They have also spotlighted some healthy ready meals, a product that, like many others, meets the current demands of individualization and customization demanded by customers.
Much more than a fair
In the 2019 edition, more than 170,000 guests have visited the different stands at Anuga, in which a total of 7,500 exhibitors from all over the world (190 countries in all) had a presence.
This fair's undoubtable global character (about 90% of the exhibitors and about 71% visitors to the German fair were foreigners) confirms not only the prominence of this event and its continued growth, but also its importance for producers and distributors like us, who have the opportunity to get to know future food trends first hand, and also the best ways to improve our services.
This year, Anuga has been promoted as an even more diverse event thanks to the activities of the «Anuga Horizon 2050» program, in which specialists have addressed the new challenges facing the food industry. The NEWTRITION X, E-Grocery Congress @ Anuga congresses and the Innovation Food Conference (iFood) have stood out, with international speakers reporting on trends, market opportunities, new technology and digitalization in the industry, as well as the challenges that food production, processing and marketing pose to the environment.
Indeed, Anuga is certainly much more than a fair: it's a place to meet, receive training, and share knowledge and know-how.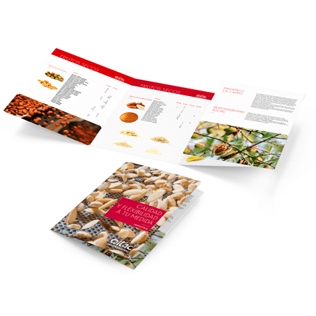 WANT MORE INFORMATION ABOUT OUR PRODUCTS? TAKE A LOOK AT OUR NUTS CATALOGUE FOR THE FOOD INDUSTRY.