SIAL, the world's largest gathering for professionals of the food sector, which will be held at Paris Nord Villepinte, Paris, will once again have the participation of Importaco, which will attend the event with renewed energy and eager to present our latest developments and solutions related to the nut segment.
The event, to be held between 15 and 19 October, is an international benchmark for the food sector when it comes to innovation and product development, with a focus on Retail and Food Service professionals, and the food industry at large. 7,000 exhibitors from more than 100 countries are expected to attend this event, with more than 20 sectors and 400,000 products on display.
This time around you will find us in Hall 8 (Fresh fruit and vegetables, dried fruit and horticulture) stand: 8 F109. See map of the premises.
What will Importaco be presenting?
At our stand we will unveil new proposals for the international market with an offering aimed at our professional customers. Importaco will be bringing to Sial its know-how and track-record of over 80 years with a value proposal tailored to the food industry and innovation, sustainability and quality as its main hallmarks.
In this edition, our clients will have the opportunity to learn first-hand about our development of almond, peanut and hazelnut solutions for the food industry, with a focus on professional Pasta and industrialised forms of these nuts, which broadens their uses and applications.
You might be interested in: Enhancing your products with nuts: new applications in the food industry
With an advanced focus on the industrial sector, in food segments such as frozen foods, bakery, cereals, bars and chocolate, among others, and with teams of specialists across the entire value chain, our organisation has a comprehensive control and traceability from the fields all the way to the customer. Specialised factories are part of this process, including, among others, one that specialises on Peanuts and their industrialised forms and pastes, and the "peanut-free" Almond factory.
We will present this broad catalogue of innovative products processed in certified factories that address the most demanding needs of industry and retail. 
What food trends will be present in this edition of SIAL?
SIAL is an international source of inspiration on the latest trends and innovations of the global food industry. The most important sectors take part of this event where the latest innovations from major brands of the food industry are on display. These include: processed foods and prepared meals, frozen products, dairy, meats, seafood, beverages, organic and wellness products, fruits and vegetables, packaged foods, dry foods, delicatessen / confectionery, and many more. 
Keep learning in our blog: Food product development: new ingredients and strategies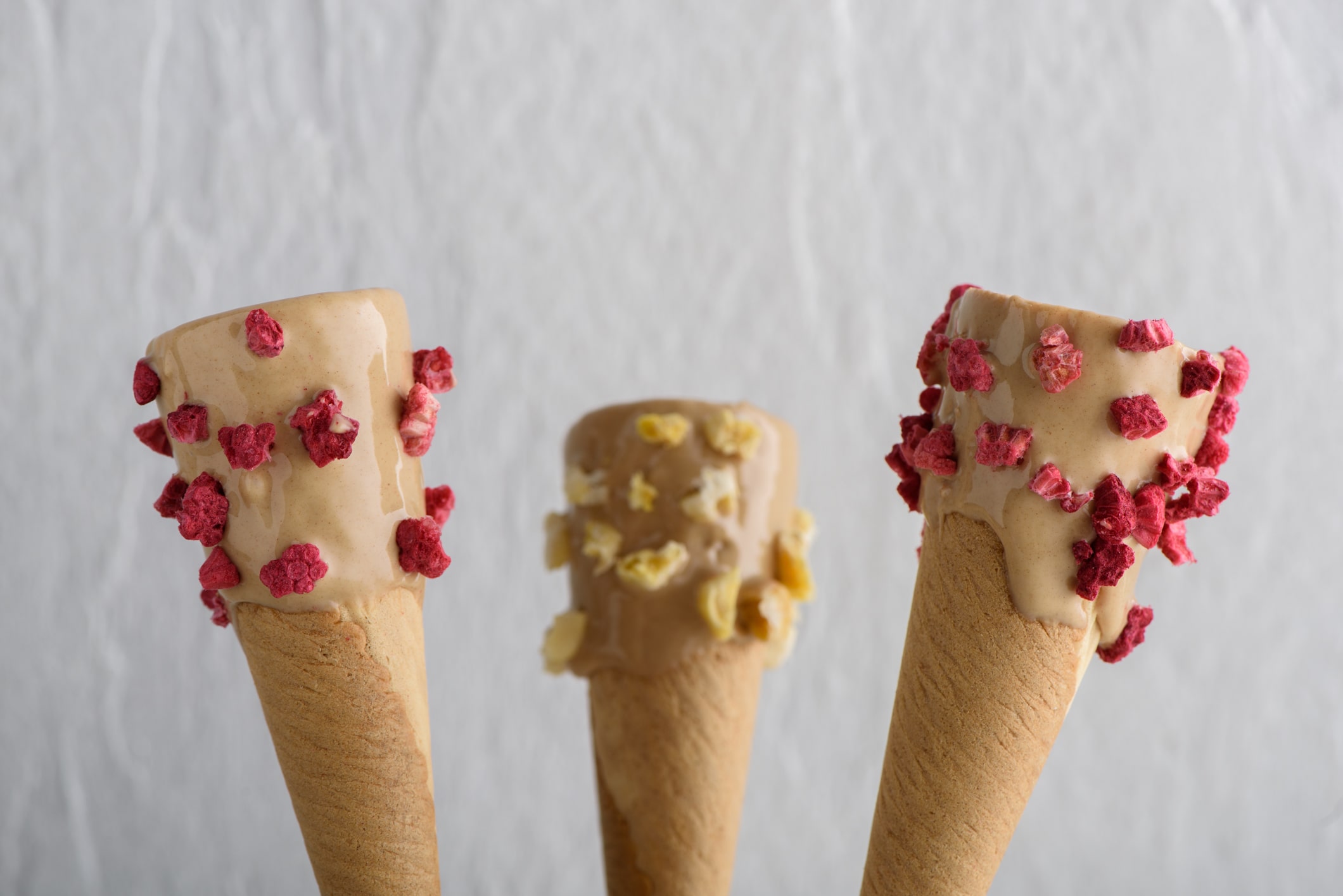 In this edition, special emphasis will be placed on how the Covid-19 crisis has influenced the way food is consumed and consumer motivations. For example, various studies conducted by SIAL show how the pandemic has served as a catalyst for a trend towards a more civil food consumption, with consumers being more concerned about, and committed to, their diets and their environment. Taking a look at some of the data yielded by these studies, we can draw conclusions such as:
63% of those surveyed believe that choosing food is a social commitment: it means choosing the world we want to live in.

73% of consumers have changed their food behaviour during the last 2 years.

1 out of 3 consumers have adopted at least one important change in their purchasing behaviour or boycotted specific brands or products.
What are today's consumer motivations?
Healthier, more local or seasonal foods, and without controversial ingredients for our health and habitat. The environment has become a key issue and, in fact, almost a quarter of consumers have made a radical change in their eating habits for this reason.
In short, consumers are looking for something better. A better product, better for «me». A trend followed by retail establishments, and which translates into a greater offer of healthy products and, below that, restaurants that are giving a higher priority to traceability and the preparation of shorter menus with local, always-fresh products.
When it comes to the food industry, the search for balance between indulgence and health is what drives consumers and encourages innovation, with 3 main goals for manufacturers that are front and centre in SIAL:
That which is essential (simplicity).

That which is closest to the heart or wellness.

A simpler vision of pleasure (just good food).
About Importaco
Thanks to its effective productive, commercial and innovative capacity, this food industry group is currently the largest distributor of nuts in Europe and we have 17 production centres in 8 countries, supplying our products in a total of 48 countries throughout a customer base of different channels. At Importaco we have a track-record of over 80 years dedicated to the production and marketing of nuts and dried fruits. Our activity includes the manufacture, production and distribution of nuts, snacks, chocolate-coated nuts, dried fruits and seeds.
High specialization of Importaco in Almond, Peanut and Hazelnut
About Itac Professional, the B2B brand of Importaco Group for the food industry
As nut manufacturers and food industry suppliers, the Itac Professional brand is committed to complying with the most important food certifications in the industry, which serve as a guide for us to attain excellence in all of our products and services. In addition, they allow us to demonstrate and communicate to suppliers and clients that our commitment to quality and health is based on tangible facts, as well as on a daily effort and continuous improvement.