The almond's taste, smell, colour, and texture make it a versatile nut that's essential for pastries, bakeries, retail, and also for use in the best restaurants in the world. However, it could be used even more widely if you knew all its different processed formats and how you can use them in your recipes.
In addition, our almonds are processed in a peanut-free factory, which guarantees there won't be any traces of this important allergen.
As experts in the production of amonds, we're now going to tell you about the different formats of processed or manufactured almonds and how you can use them, both in their natural form or toasted.
Almond flour
Almond flour, or ground almond, is perfect as a substitute for wheat flour in the preparation of bakery products, and this, of course, is of special benefit to coeliacs.
It is also the basic ingredient of marzipan and many other pastry and confectionery products. Simply by replacing the wheat flour with almond flour, you can make incredibly juicy biscuits with an unparalleled flavour.
It is also used as a thickener for sauces or for making almond butter.
Diced Almond
Diced almond is widely used in many different classic ice cream desserts and cakes, as a decoration and as a flavouring, but did you know it can also be used to create a crispy golden layer on oven-baked meat, fish or seafood dishes?
You can also use it instead of cheese on savoury dishes, mixing it with breadcrumbs and spices, to a make a golden crispy layer topping au gratin.

Slivered almonds
A good way of adding a bit of texture to a salad is by using almond sticks, either raw or toasted.
Slivered almonds are frequently used in the elaboration of crunchy coatings in confectionery, snacks, and bread and cereal mixtures.
Special combinations
Here we have our "filiprim" almond, a more technical combination of almond manufacture, suitable for many different uses in the food industry, like in coatings for ice cream, cakes, pastries, and other food. Almond can be used both raw and toasted.
Sliced almonds
Sliced almonds are the perfect topping for ice cream or any sweet or savoury recipe. Its fine and crunchy texture also combines very well with chocolate and cakes.
It is also an excellent salad dressing and, mixed with other cereals and nuts, can be part of an exquisite muesli.
Almond halves
Almond halves are available both raw and toasted, and you can use them to prepare sweet and savoury snacks, as well as in special breads or cereal mixtures.
And here's something truly innovative: Try toasting and salting them with bitter cocoa powder or with chilli or wasabi powder, and you'll have a great option for a unique snack that will be perfect to go with craft or home-made beers.
Almond butters
Finally, we're going to look at the many ways we can use almond butter. We are witnessing a real revolution in food innovation caused by the latest trends in food and health, in which plant-based foods are largely replacing those of animal origin. The concern for health and the way we affect the environment has many aspects and one of them is nutrition, where there are many changing habits and different ways of creating recipes.
Almond butter is used in the preparation of vegetable drinks and vegan or vegetarian ice cream, combining it with fruit, cocoa, coffee, vanilla and/or other nuts.
When used with unpeeled almonds, it has a much darker colour than the unpeeled-almond variety, and it is excellent for use in chocolate. It contributes creaminess to the chocolate, as well as gluten-free proteins, and this makes it such a versatile product. If you also want to add a bit of sweetness, then you can use our praline almond paste. it's a great ally for confectioners and cake-makers alike, because, in addition to being such a versatile ingredient, it is also ideal for fillings.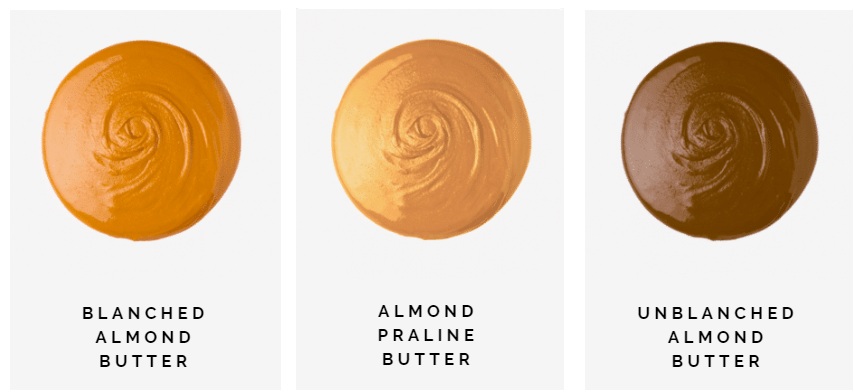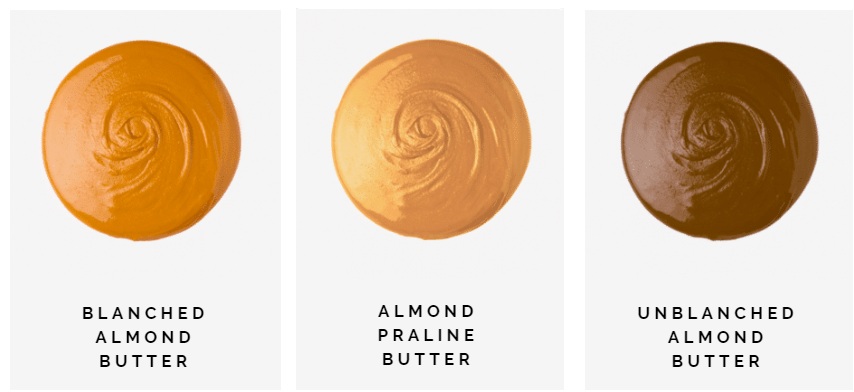 Do you want to know more about our almonds and how you can use them?
Click
here and discover our complete guide to almonds
.