Our ITAC PROFESSIONAL brand is know for being an excelent peanut and and almond supplier, but now it has the Chocolate Delights catalogue available on its website which includes the largest range of chocolate-covered nuts and dried fruits.
Nearly 25 years ago, Importaco began to produce a range of chocolate-covered nuts and dried fruits using completely traditional craftsmanship. To do this, in 1994 it incorporated a company specialising in that process: IMPORTACO CHOCOLATES. It produces an extensive range of dragées and sugared nuts at its facilities in Chella (Valencia, Spain), with new coverings and surprising textures, always respecting and taking care of the craftsmanship.
Producing chocolate-covered products
Making chocolate-covered products is a complex process: after selecting the best raw materials for the inner part, they are then coated with chocolate, whose optimal temperature must be controlled so that it can stick to the centre in an even way and with the right amount.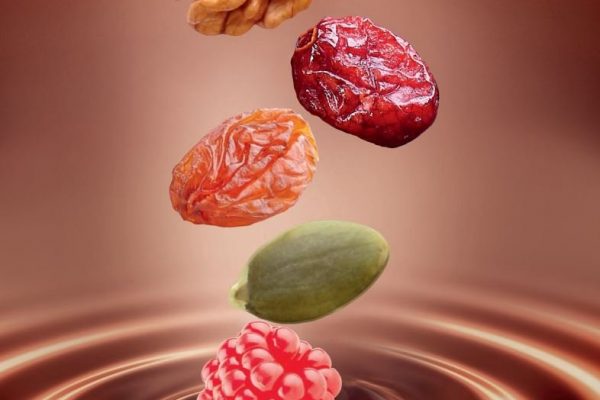 The dragées then go on to the finishing process, which can either be polished by rubbing or covered with cocoa powder.
Craft chocolate-covered products
Only chocolate can improve quality nuts or dried fruit. And only master chocolatiers can carry out this process and take care of the product until they obtain the best results.
At ITAC PROFESSIONAL, we are proud to be one of the few brands which can create chocolate-covered products for the Food Industry using traditional craftsmanship. That is why we provide a large selection of delights which are perfect for incomparable sweet snacks and desserts, toppings for ice cream, desserts, cakes and pastries in general, dish decorations and ingredients for dessert bases and sauces.