The next edition of the World Nuts and Dried Fruit Congress by INC (the International Nut & Dried Fruit Council) takes place from 23rd to 25th of May in Boca Raton, Florida (USA).

For more than 30 years, this prestigious event has brought together businesses and professionals from the sector to show off their latest products and innovations and to create synergies between them.
Once again, industry leaders attending the congress will gain valuable knowledge about the latest developments in the sector and be able to improve their business profile. Find out all the details below!
INC CONGRESS FLORIDA 2019
In its thirty-eighth edition, more than 1,000 delegates from around the world are expected for the INC Congress. During the sessions and social events, delegates will have the opportunity to make contact with fellow professionals, share experiences and exchange knowledge.
This year, the INC Congress offers its attendees a complete programme of events, including roundtables, seminars and keynote presentations. Once more, the main products, macadamias, pine nuts, hazelnuts, peanuts, dried apricots, dates and figs, will be the protagonists of the debate.
In Florida, experts from the nuts and dried fruits industry will attend the congress to examine the current state of the market and shine light on key trends.
Among other topics, this edition will take an in-depth look at the following issues:
– How new technologies are shaping consumer awareness and marketing
– Nuts as part of a healthy diet
– Advances in research into allergies to certain nuts
– Various awards for excellence in innovation, gastronomy and research
Click here to see the full programme.
In addition to all this, the INC Congress will host a complete social programme in the impressive facilities of Boca Raton Resort & Club.
And as usual, during the congress, the INC will announce the city chosen to host the next annual meeting of this important professional event in the sector.
IMPORTACO AT THE INC WORLD NUT AND DRIED FRUIT CONGRESS
As has been the case every year, Importaco will be present at this unmissable event for the sector and will be at stand 200 with our new products and innovations, receiving those who wish to know all about them first hand. Our stand serves as a platform to showcase and promote our vast portfolio of products, as well as to welcome our customers and strengthen our relationships with them.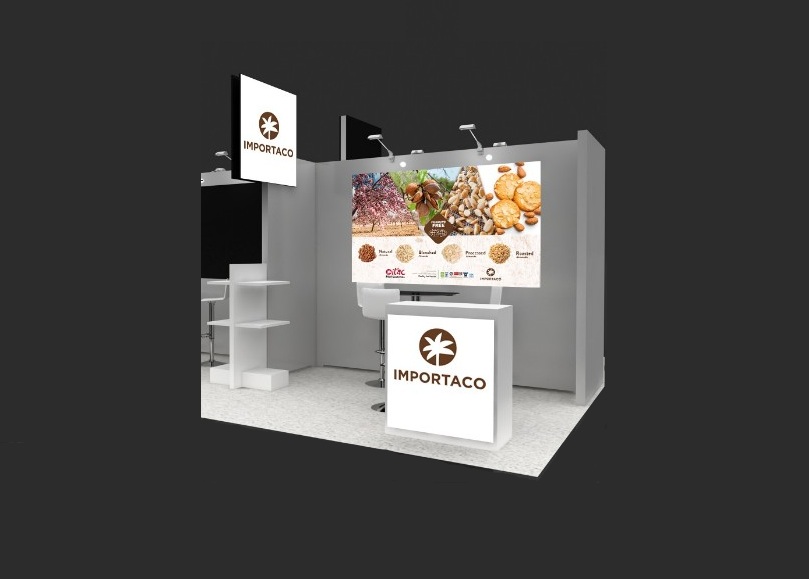 The new ranges from our brand ITAC PROFESSIONAL, especially aimed at the food and food service industries, are just a few of the highlights of the conference. This important fair is a new opportunity for the Importaco team to get to know the customer's needs and to continue working in search of new solutions.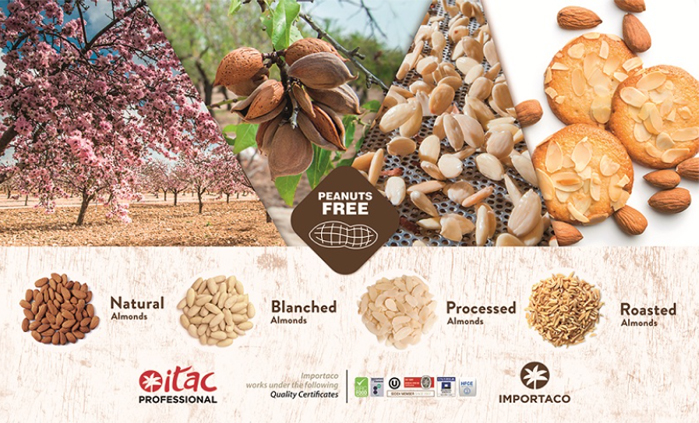 LAST YEAR'S INC CONGRESS
Last year's edition of the INC World Nuts and Dried Fruits Congress was held in Seville and was attended by more than a thousand professionals from more than 60 countries around the world. It was a great success, which only served to confirm that this congress is a benchmark in the sector at an international level.
In the three years prior to its celebration in Spain, this international forum was held in Antalya (Turkey) in 2015, San Diego (USA) in 2016 and Chennai (India) in 2017.
Last year, the professional event included more than twenty activities such as seminars, round tables and conferences, among others. Participants discussed product innovation, nutrition, food safety, the latest scientific discoveries related to the consumption of nuts and other issues related to the sector.
On the other hand, the technical programme of the congress offered a series of round tables where various topics, focused on different nuts, were discussed (macadamias, Brazil nuts, pecan nuts, prunes, raisins, almonds, hazelnuts, cashews, pine nuts, peanuts, pistachios, dates, apricots, dried figs, and dried blueberries).
WE'LL SEE YOU IN FLORIDA!
Without doubt, the INC Congress, for another year, offers a great opportunity for professionals to get to know each other first hand and initiate or strengthen business relationships.
Are you planning to attend the INC World Nut and Dried Fruit Congress? The nut and dried fruit sector is coming together again for one of the most important fairs and it's one you can't afford to miss. Come and visit us, we will be delighted to help you.

DO YOU WANT TO KNOW MORE ABOUT OUR ALMONDS AND HOW YOU CAN USE THEM?
CLICK HERE AND DISCOVER OUR COMPLETE GUIDE TO ALMONDS.