A snack can be defined as something we consume between meals or as an appetizer at meetings, with a cocktail, or at parties. Many of these snacks are sold in vending machines located in shopping centres, train stations, airports, gyms, hospitals, schools, or universities.
This new way of consuming snacks and nuts (among other things) is part of the so-called «on the go» food tendency, based on products in individual and easy-to-consume formats, food that's ready to eat at any time and in any place because it doesn't require any sort of prior preparation.
Although, traditionally, the term snack used to be associated with industrialized, processed products, this concept has evolved in recent years towards a much healthier end-product. A good example of this is the vending machine range we're going to consider in this article.
At a financial level, the INFORMA DBK Observatory Sector revealed that vending machine snacks and beverages in Spain brought in 1,100 million euros in 2018, 2.2% more than in 2017 and 6.3% more than in 2016. This means that there are more and more vending machines in Spain and that on-the-go food is a growing trend. In no way is it a passing trend: both vending machine food, and other types of ready-to-eat food, are here to stay.
Healthy snacks: On-the-go food for all types of diets
Within the vending sector, the success of healthy snacks is a reality. One of the main reasons for this is the change in many people's lifestyle and nutritional habits. In addition to this, the increase of cases of obesity and the chronic diseases associated with it, such as hypertension and diabetes, have made consumers more and more aware of what they are eating.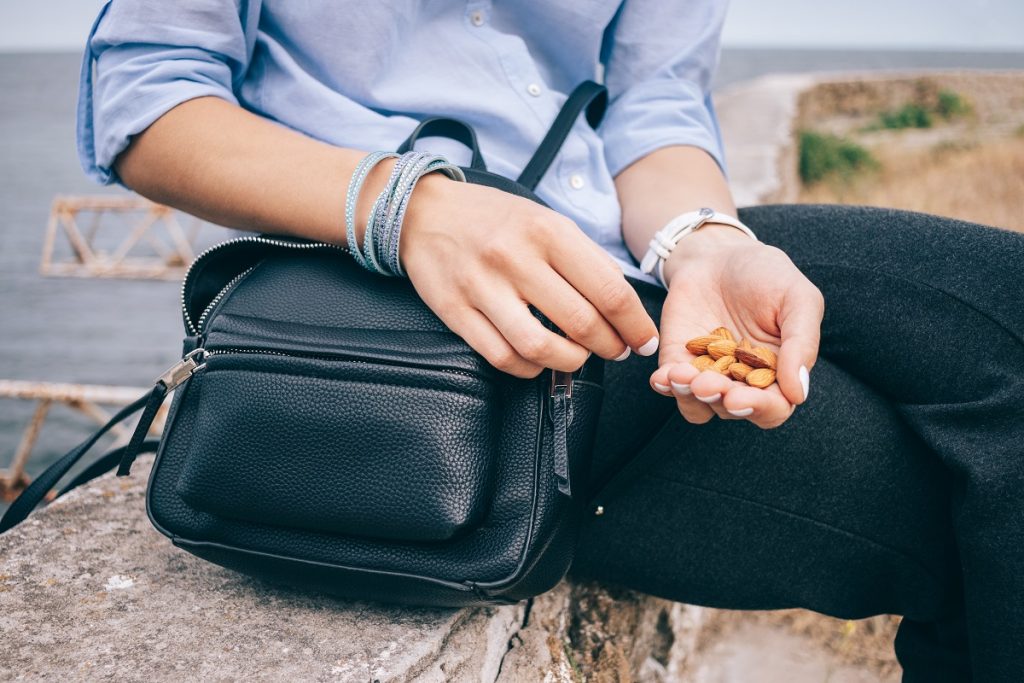 For this reason, the demand for healthy snacks such as fruit and vegetables (fresh fruit, salads, hummus, vegetable chips, dried fruits, etc.), unsalted nuts, and sugar and sweetener-free drinks is increasing.
Public bodies are also playing their part and alerting the consumer more and more. The Nutrition Working Group of the Spanish Society of Epidemiology (SEE) recommends regulating vending machines so that the food and drinks on offer are 100% healthy in educational and health and sports centres. They recommend that this is carried out with public funding, as these are the areas where most vending machine sales are registered. In public administration buildings or those that receive some kind of public funding, the percentage of healthy snacks in vending machines must be a minimum of 50%, according to this same official working group.
"Sincerely Nuts" y "Natural": Healthy snacks from Itac Professional
A study carried out by AINIAFORWARD on the consumption of healthy snacks reveals that 62% of the population claims to consume healthy vending snacks several times a week, 23% of them say they do it daily and 12% once a week. This same study reveals that for 70% of consumers, a healthy snack is composed of natural ingredients such as fruit, quinoa, or nuts like almonds, walnuts, cashews or hazelnuts.
People are consuming healthy snacks for several different reasons, although looking after their diet is the main one. The immediacy, ease, and not having to waste food thanks to individual formats, are also other aspects that consumers value very highly.
With the aim of catering to these consumer demands, Itac Professional has developed a range of nuts and snacks designed for vending operators who are opting for nutritious, healthy products. These products are inspired by the ingredients of the Mediterranean diet and are currently divided into two lines:
Sincerely Nuts. Made with 100% vegetable oil: our traditional peanuts fried with a touch of salt, and the «cocktail tapeo«, a crunchy, fun, nut combination.
Natural on the go in pure form and in a vending machine format. Natural Almonds and Walnuts, with no added salt. A healthy option to complement your breakfast, lunch, or snack menu.


Learn more about all our professional services and our product catalogue.
SOURCES
HOSTEL VENDING MAGAZINE, MARCH 2019
HOSTEL VENDING :El vending de snacks y bebidas factura 1.100 millones de euros en España
https://www.hostelvending.com/noticias-vending/el-vending-de-snacks-y-bebidas-factura-1100-millones-de-euros-en-espana-el-tabaco-p
HOSTEL VENDING -Itac presenta su nueva gama de snacks saludables con formato para vending
https://www.hostelvending.com/noticias-vending/itac-presenta-su-nueva-gama-de-snacks-saludables-con-formato-para-vending
AINIA, CENTRO TECNOLÓGICO
https://www.ainia.es/noticias/prensa/consumidores-piden-snacks-naturales-y-saludables/