Seasonings, batter and breaded coatings, crocants and desserts… Itac Professional dried fruit and nut cocktails have so many commercial culinary uses, apart from being a great snack, and they'll help you give your dishes a really distinct flavour.
Would you like to know what their secret is? It's simply the great variety of tastes and textures of the nuts and dried fruits that combine together to create amazing tastes and aromas for your senses.
If you want to delight and surprise your guests with an unusual starter or finish off your dishes with innovative ingredients, then read on!
Fruit and nut cocktails: constantly expanding
According to the latest report on Food in Spain produced by the Ministry of Agriculture, Fisheries and Food in Spain(1), Spaniards, on average, consume 3.13 kilos of nuts and dried fruit a year, generally as snacks (fried and raw) and often outside of the home.
Perhaps for this reason, dried fruit and nut cocktails are a mainstay in many bars and restaurants, and are usually taken with spirits and soft drinks. This custom is very widespread, and caters to the needs of consumers who are used to eating nuts in this context, as an accompaniment to a drink.
However, as is the case throughout the whole restaurant and hotel sector, trends are constantly changing. And, nowadays, in the global market we move in, there are more and more «conscious consumers«, who are increasingly better informed, and it's becoming more and more important to cater for them.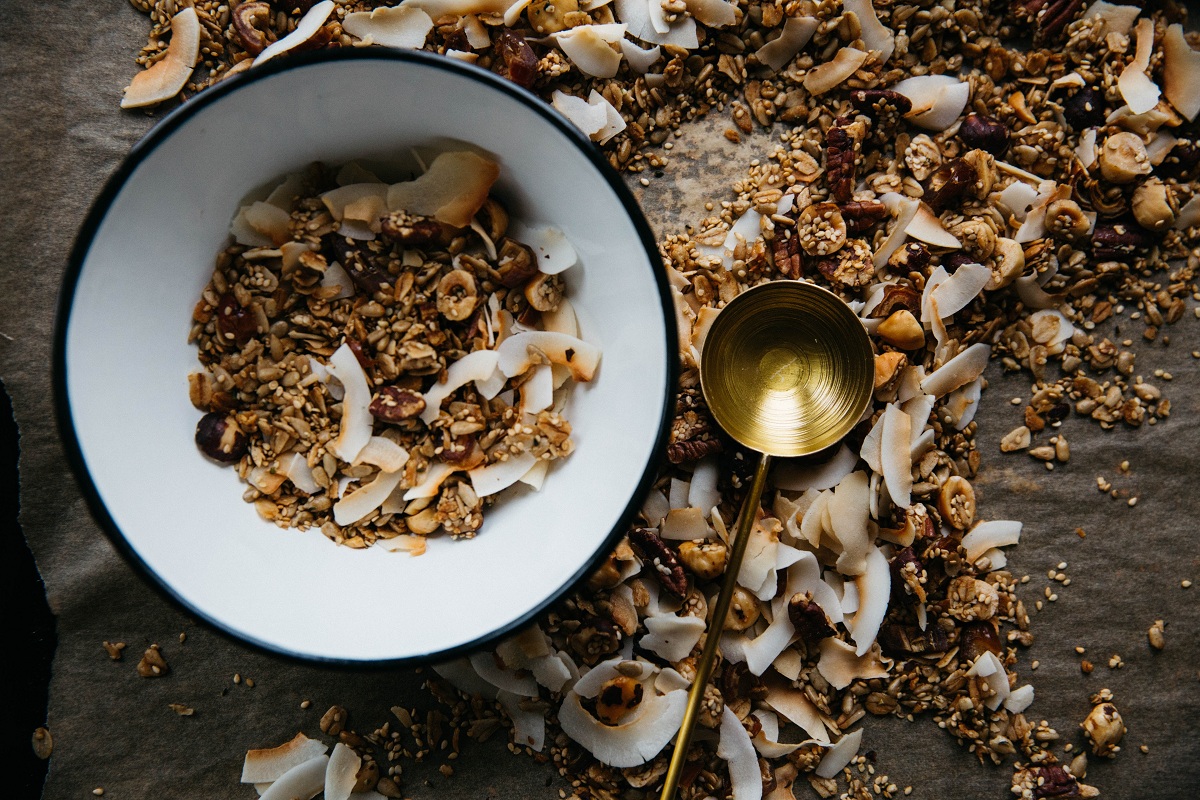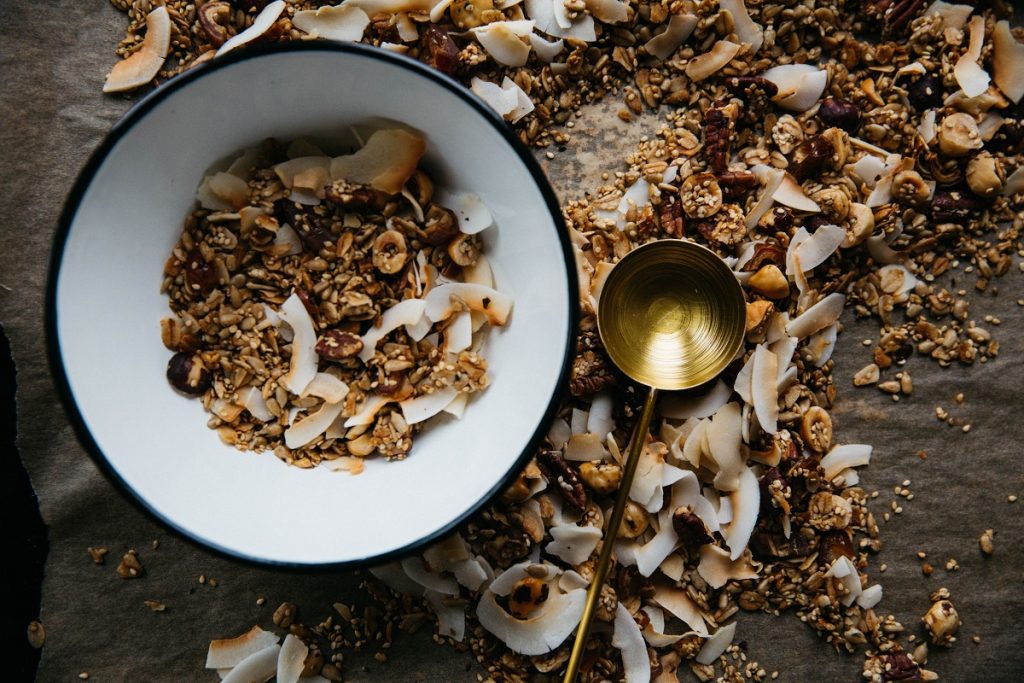 Conscious consumers are those who seek to eat healthily without giving up their small daily pleasures. What this type of consumer really looks for is a satisfying all-round gastronomic experience. Some people are calling this the «smart food revolution» –  a way of understanding food and nutrition and protecting and improving health by including more food of vegetable origin in the diet, such as cereals, or food rich in healthy proteins and fats such as nuts or seeds.
This situation means that some snacks, such as fruit and nut cocktails, have gone from being a simple snack to a common ingredient on some restaurant's menus. The reason is that consumers, without giving up classic nut cocktails (such as those you'll find in our Basic Indulgents range) are looking for premium and gourmet flavours in their snacks or looking to incorporate nuts in their diet as one of their main sources of food.
Flavours, aromas and textures: at the heart of Itac Professional's fruit and nut cocktails
Over the years, the more traditional fruit and nut cocktails have given way to more elaborate options that, in addition to nuts, incorporate cereals, chocolate, Goji berries or raisins, and this gives the consumer the option of combining them with yoghurt. In other cases, new exotic or spicy combinations are created, such as chilli nut cocktail, barbecue, Tex-Mex, and tropical flavours, and, in others, a sweet touch is added to the nut mix, with dried fruit, cookies or jelly beans, enabling it to be used in confectionery.
As an experimented nuts supplier, we know chefs can personalize our fruit and nut cocktails to make new and completely unique appetizers. One idea is to use the most natural products on our range (Premium Raw Cocktail or Dried Fruit and Nut Mix) and spice them up using curry or Provencal herbs. You can add cumin powder, black pepper, cayenne and rosemary to our Natural Walnut Cocktail. In both cases, we suggest that you toast the nuts in the oven for 20-25 minutes, and add the spices while they're still hot. Afterwards, you just need to let the mix sit for a few days so that the flavours impregnate all the nuts.

Ideas for Itac Professional's fruit and nut cocktails
To add a unique touch to your salads: Fruit and Nut Mix (Pecan nuts, Cranberries, Pumpkin seeds, almond sticks and diced apricot kernels)
To give a unique flavour to your homemade breads: Mixed Nuts (Pumpkin seeds, walnut seeds, sunflower seeds and almond sticks).
To give your desserts an exotic touch: Tropical Mix (Sultana raisins, apple chunks, diced papaya, coconut flakes, diced pineapple, and banana chips).
To offer with cocktails, sorbets and sweet creams: Exotic Mix (Pineapple, kiwi, cantaloupe melon, grapefruit, papaya and dried mango).
To improve your vegetable soups and cream soups: Salade Mix (Pecan nuts, pearl pumpkin seeds, sesame seed and pine nut peel selection).
To achieve an authentic taste for your pasta dishes: Cocktail Pizza (Cashew nuts, unpeeled almonds, and peeled peanuts, fried with a Tuscany aroma).
To accompany the meat and fish coatings and batter: Chilli Cocktail (Chilli fried peanuts, chilli fried beans, giant chilli fried corn and chilli fried chickpeas).
Itac Professional's nut cocktail range offers almost limitless possibilities for any kind of menu and service in Food Industry: for breakfast, as part of a mid-morning snack, as an aperitif before lunch or as a sweet snack in the mid-afternoon. You can eat them directly and, of course, you can also include them in your own individual recipes.
Are you looking for practical solutions for your business to save you kitchen time and resources? You can count on Itac Professional!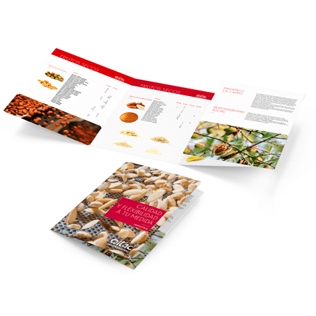 Want more information about our products? Take a look at our nuts catalogue for the food industry.
SOURCES.
(1) INFORME DEL CONSUMO ALIMENTARIO EN ESPAÑA. Ministerio de agricultura, pesca y alimentación, 2018
https://www.mapa.gob.es/es/alimentacion/temas/consumo-y-comercializacion-y-distribucion-alimentaria/20190807_informedeconsumo2018pdf_tcm30-512256.pdf