According to a global study conducted by Innova Market Insights, 42% of consumers choose almonds as their favorite ingredient in chocolate products1. Chocolate consumers' preference for almonds is not new, but it is true that new food trends are favoring their inclusion in more products such as bars and snacks. They are also a key part of improving the chocolate tasting experience, adding nuances in terms of textures: smooth, crunchy, or creamy, and enhancing its flavour.
The food industry is increasingly developing chocolate products that can be consumed at any time of the day. The introduction of almonds in these formulations is key to making them more attractive to consumers. An example of this, and following data from the Innova Market Insights study, is the growing consumer interest in almond butters in dark and white chocolates, which are becoming an increasingly popular filling.
Why are almonds one of the most demanded ingredients in the chocolate industry?
Chocolate, once a treat more reserved for special occasions or desserts, is now one of the most important snacks. The vast majority of consumers choose it as their first choice of snack and this situation is encouraging manufacturers to look for opportunities to develop chocolate snacks that can cover any time of the day. With that premise, almonds are a key player, due to their ability to give a healthier halo, reinforce the crunchiness of the product or enhance the flavour.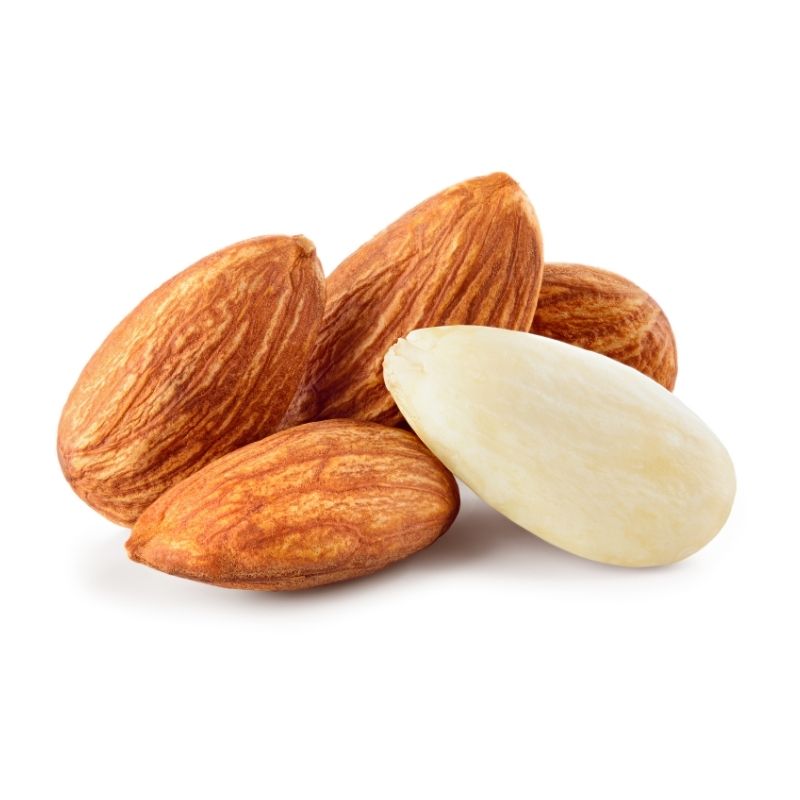 Chocolate tasting experience: What aspects encourage the industry to introduce almonds in its developments?
Their beneficial relationship with the main trends
The trend towards the search for healthier options among consumers means that manufacturers are continually innovating to meet these demands. Nutritional reinforcement, its link to plant-based trends or its contribution to a more transparent and natural labeling are three key elements to bet on almonds in new product developments.
Also, keep in mind that these manufacturers need to stand out in a very competitive market. What is an important avenue for differentiation? Analyzing and incorporating new almond processing with the aim of making their bars or snacks achieve a differentiated tasting experience. In addition, thanks to these new formats, manufacturers are expanding their assortment, seeking to connect with more chocolate consumer profiles.
The functional claim: a protein and energy bonus
Another key value of almonds is their protein claim, which undoubtedly helps to reinforce the positioning of the product as healthier and more suitable for impulse consumption. Almonds provide extra energy at any time of the day.
A pleasant and healthy alternative
The combination of almonds and chocolate satisfies one of the key demands for this industry: to be able to offer more pleasurable products with a more positive impact on the diet.

Do you work at the food industry? Are you looking for almonds, peanuts or nut pastes?
Strengthening sustainability
Consumers are concerned about the sustainability of the products they consume. Following this trend, the almond reinforces a more ethical and sustainable positioning to chocolate.
Their ability to reinforce the premium character of the product
Roasted almonds, for example, combine perfectly with salt or chocolate with high cocoa content, adding a more premium positioning to the product.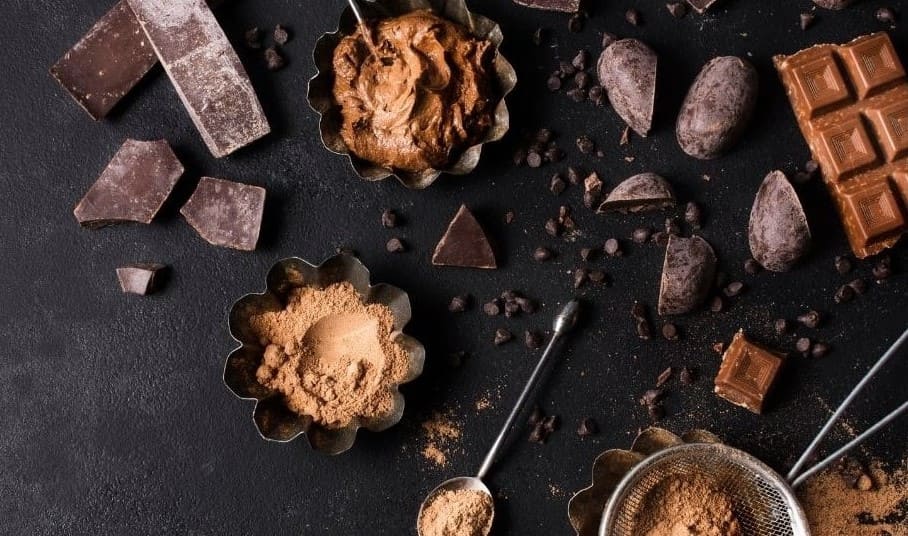 Innovation in almond processing
The data is telling: two out of three global shoppers say they would be more likely to buy chocolate with almonds than without2; moreover, the influence of almond chocolates in total chocolate consumption has increased by 16% since 20103. How can manufacturers win over this group of almond chocolate lovers? By seeking new multisensory experiences in the processing and application of this ingredient.
Chocolate consumption moments are linked to pleasure, relaxation and the search for new sensations that entertain the consumer. Among the avenues of innovation with almonds, we highlight the following:
Texture level
Understanding how flavour and texture nuances interact is valuable when designing nut and chocolate products for the global market. Consumers consider almond chocolate to be tastier, so manufacturers are moving away from the classics and playing with new blends where almonds are the star ingredient.
The addition of almonds offers chocolate producers numerous possibilities to improve its aroma and texture. When it comes to texture, the main preferences of chocolate consumers are smoothness, creaminess, and crunchiness. These three elements can be combined to perfection by working with different almonds and processing methods. We are talking, for example, about the smoothness of almond paste or the crunchiness of roasted almonds.
Great chocolate deserves great crunch. When we talk about "crunchiness", we are referring to one of the keys to innovation in the chocolate industry: to offer a more sensory satisfying bite that also offers a unique and unrepeatable multidimensional taste.
Acoustic and mechanical properties have a major influence on consumer appeal, purchasing decisions and final consumption of the product. Consumers love the explosions of sound associated with the intermittent crunching of almonds on chocolate, whether the almonds are whole or have been processed.
Experimenting with new processing
One of the key lines of innovation when talking about chocolate tasting experience, is the inclusion of almonds in new formats and the combination of different processing methods in the chocolate formulation. In addition to the traditional whole and blanched almond format, manufacturers incorporate almonds in cubes, halves, cubes, sticks and other formats, also playing with roasting and ingredients such as almond paste or almond milk.
For example, almond paste is the most suitable process for chocolate manufacturers to reduce sugar in their products, without losing the sweetness and sensory appeal of this type of product. And, of course, always respecting the basic requirements of plant-based diets.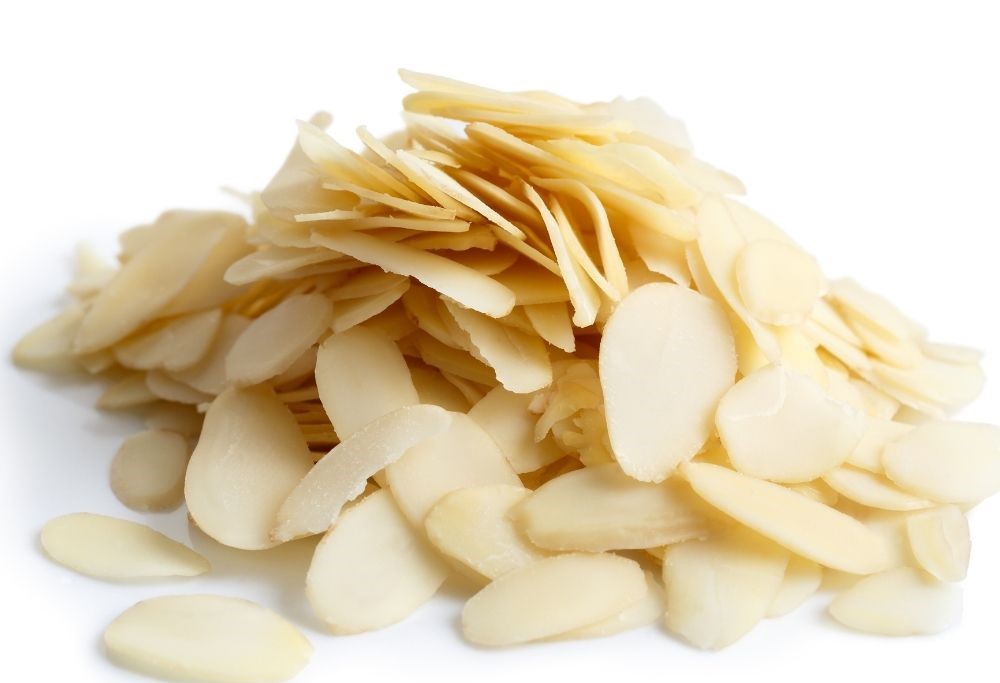 On the other hand, almond milk has become a dairy alternative for chocolate formulation, a growing alternative for the development of lactose-free chocolates.
Itac Professional, a leading nut supplier to the chocolate industry
Chocolate and nuts are a perfect combination in the food industry, but to achieve the best formulations and developments, it is necessary for manufacturers to have the best raw material. In Itac Professional we know the needs of the chocolate manufacturers and we work to provide the most innovative solutions always with the maximum guarantees of quality and food safety.
First of all, we offer total control over the traceability of our almonds, which is key to guarantee the quality of the product from the origin to the final delivery to our customers. In addition, all our almonds are processed in a peanut-free factory.
On the other hand, as almond suppliers, at Itac Professional we offer a wide range of processed products and product presentations: diced, paste, flour, halves…, designed to meet the needs of any product development within the chocolate industry.
Hot do we get the best almond paste? Don't miss this video
The quality of our almonds and their processing has allowed us to improve the chocolate tasting experience of the most demanding consumers. Need more information about our products? Contact us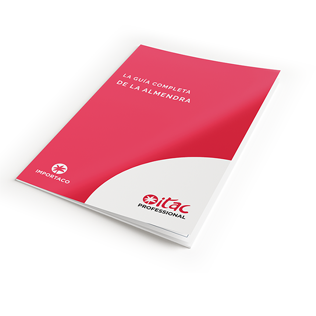 Take a look at our complete guide to almonds for industrial buyers.
Sources
1Global Chocolate Study. Sterling Rice Group & Innova Market Insights. 2018
2Almonds and Chocolate The Dynamic Duo. Growing Advantage. The almond Conference. Karen Lapsley, from the Almond Board Of California
3Crunch on this: California almonds turn chocolate into snacking standout. Whitepaper. California Almonds
Prepared Foods. Almond and chocolate. Science explains how almonds and chocolate are made for each other