Paco Torreblanca, winner of the award for best pastry chef in the world, presents us the origin, history and evolution of three well-known pastry recipes and how almonds are the key ingredient in all of them. 
After working on different projects, together with Michelin-starred chefs, hotel and catering schools and technological centres specialising in gastronomy, we present a new information dissemination proposal by Itac Professional aimed at professionals in a segment of great interest when it comes to the use of our nuts: confectionery.
We are now developing a project within the framework of our new Hub of Inspiration: Innovation and creativity in the use of nuts for food service and food industry professionals. On this occasion, we will focus on almonds, a fundamental ingredient of the Mediterranean diet.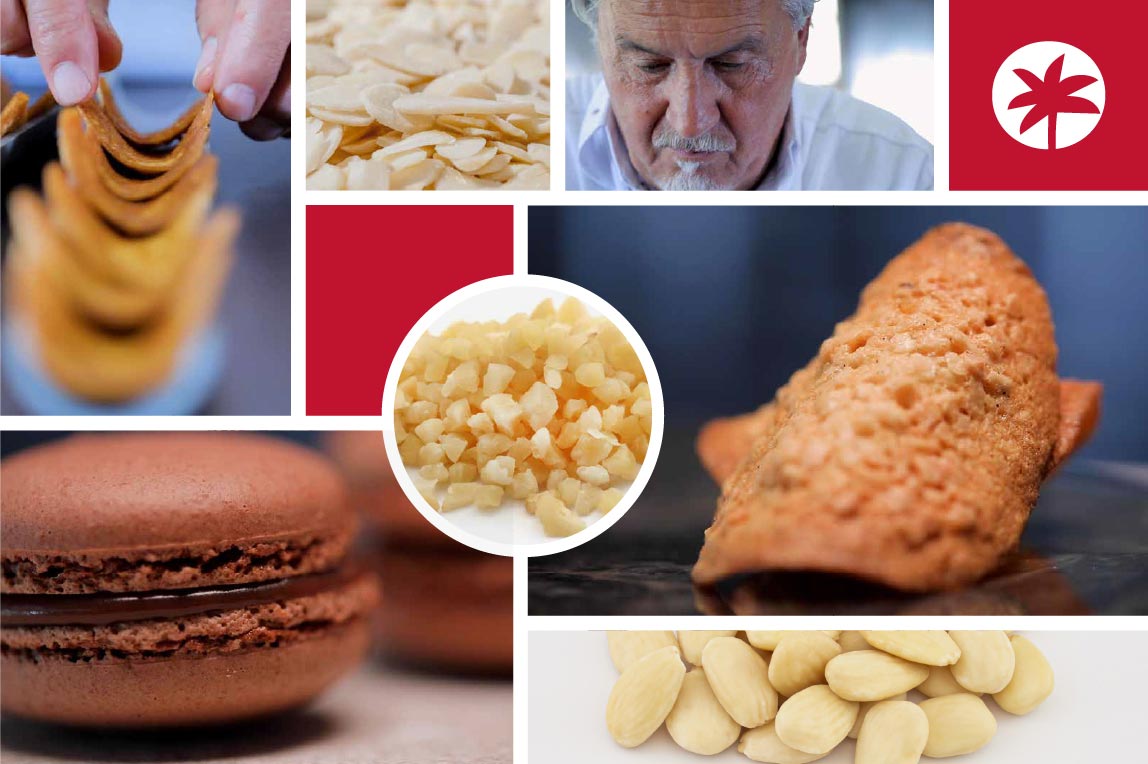 Background
Almonds, as an ingredient of the nuts category, are a key product in many countries' food industries. If we look back at their history, it was the Arabs who introduced them into the Mediterranean diet that we enjoy today in Spain. However, even before the Iberian Peninsula's Arab period, almonds crushed with honey were already being used to make cakes and other confectionery products.
Our almonds, their varieties, quality and different properties in terms of flavour, texture and appearance capture the attention of great professionals of the industry from all over the world. Whether whole or in the form of their various derivatives, almonds are used in artisanal production processes that can be taken to scale.
As suppliers of almonds for the food service channel and the food industry, we at Itac Professional, Importaco's B2B brand, have more than 80 years of experience working with Spanish varieties. As part of this new project that aims to disseminate information about nuts, we wanted to explore the use of this ingredient in three of the most globally recognised industrially-produced confectionery recipes: tejas, macarons and financiers. 
Who is this for?
On the one hand, we seek to target a segment of the professional cooking industry: the confectionery industry, whose particular school of cooks or master confectioners is growing. We also aim to tackle other segments of interest within the hospitality industry, such as full service, gourmet and fine dining restaurants, and luxury hotels.
Moreover, all the proposals of this project are easily industrialisable, as their formulations, which can easily be taken to scale, can be directly incorporated into the industrial confectionery segment.
Results
As a result of this collaboration with Paco Torreblanca, an eminent pastry chef from Alicante, we managed to pass along all his experience on the use of almonds in the preparation of cakes and pastries and the different benefits that this ingredient brings to Mediterranean confectionery. 
In this way, our product and our brand are associated with a world-renowned confectioner, making us sharers of his quality, value and professionalism. 
For this very focused area, Itac Professional has a product range based on processed almonds (sliced almonds, diced almonds, almond sticks and almond flour) that is 100% free of allergens such as peanuts. 
You may be interested in: Raising the potential of nuts: Innovative industrialisable products
About the author: Paco Torreblanca
Paco Torreblanca is a master artisan pastry chef that is considered to be one of the most influential pastry chefs in the world in the last three decades. In his bakeries, Paco takes inspiration from nature and art to produce unique designs that are enhanced by the motto that has always guided his work: «See, observe, think».
His style, creativity and vision of pastry making have a strong international influence, and his books and projects have inspired generations of pastry chefs. 
His latest great achievement was to be chosen as the best pastry chef in the world at the IX World Pastry Stars International Congress, which took place in Italy in 2022 and was organised by Italian Gourmet. An award that joins the more than 100 accolades that he has received in his career. 
Recipes 
Macarons are traditional, filled pastries from French cuisine, made with egg white, ground almonds, icing sugar and other ingredients, depending on the type. The Parisian macaron is the best known, but there are many recipes and varieties, as chef Paco Torreblanca mentions in this video. 
Don't miss this macaron with ground almonds proposal by Itac Professional.
Financiers are biscuits that are very common in French confectionery. They are made with clarified butter and almonds, which combine very well and produce a unique taste.
As Paco Torreblanca explains, this recipe dates back to the late 18th and early 19th centuries, when a pastry chef who worked in front of the Paris stock exchange took this recipe and adapted it by giving the dish the shape of gold ingots. Learn to prepare it using Itac Professional's ground almonds in this video.
Tejas are one of the most traditional sweets in Spanish gastronomy. They are made with egg yolk or egg white, the latter being finer and lighter. 
Almonds are an essential ingredient in this recipe. Moreover, this proposal by Paco Torreblanca revolves around Itac Professional's diced almonds. Learn to prepare this dish—its appearance, its texture produced by the almonds and its intense flavour will surprise you. 
Would you like to learn more about the use of nuts in haute cuisine? Are you looking for new creative proposals for your hospitality business? Stay tuned to Itac Professional's new section, our Hub of Inspiration for nuts, as we will be sharing new interesting content with all of you.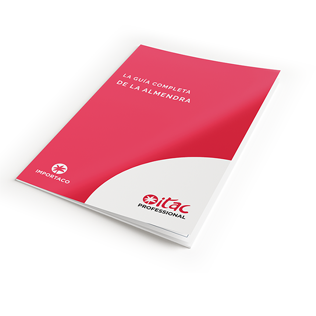 TAKE A LOOK AT OUR COMPLETE GUIDE TO ALMONDS FOR INDUSTRIAL BUYERS