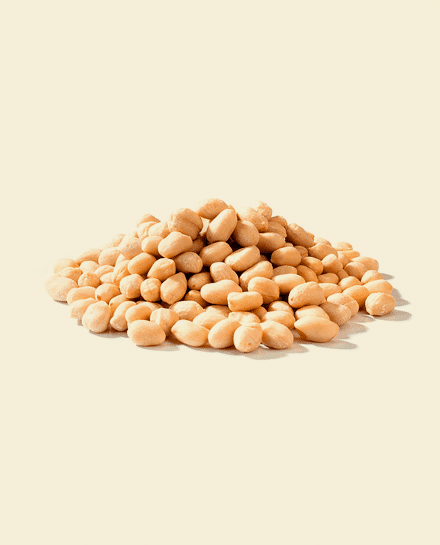 Processed peanuts
We process peanuts to produce chopped peanuts and peanut flour and we also have ovens for roasting them. They are perfect for cooking, baking and pastry-making. Processed peanuts offer us an alternative food with many advantages: excellent quality, nutritious, tasty, widely available, hygienic and very practical for today's lifestyle.
Benefits:
Peanuts are a source of fibre.
They provide plant-based proteins.
They contain vitamins and minerals.
They are filling.
They improve digestion and absorption of fat-soluble vitamins such as vitamins A, D, E and K.
They improve beta-carotene absorption.