We at Importaco are pleased to announce the launch of a new website for our ITAC PROFESSIONAL brand which, from October 2018, will provide all the relevant information to the professionals operating in the Food Service and Industry markets both in Spain and abroad.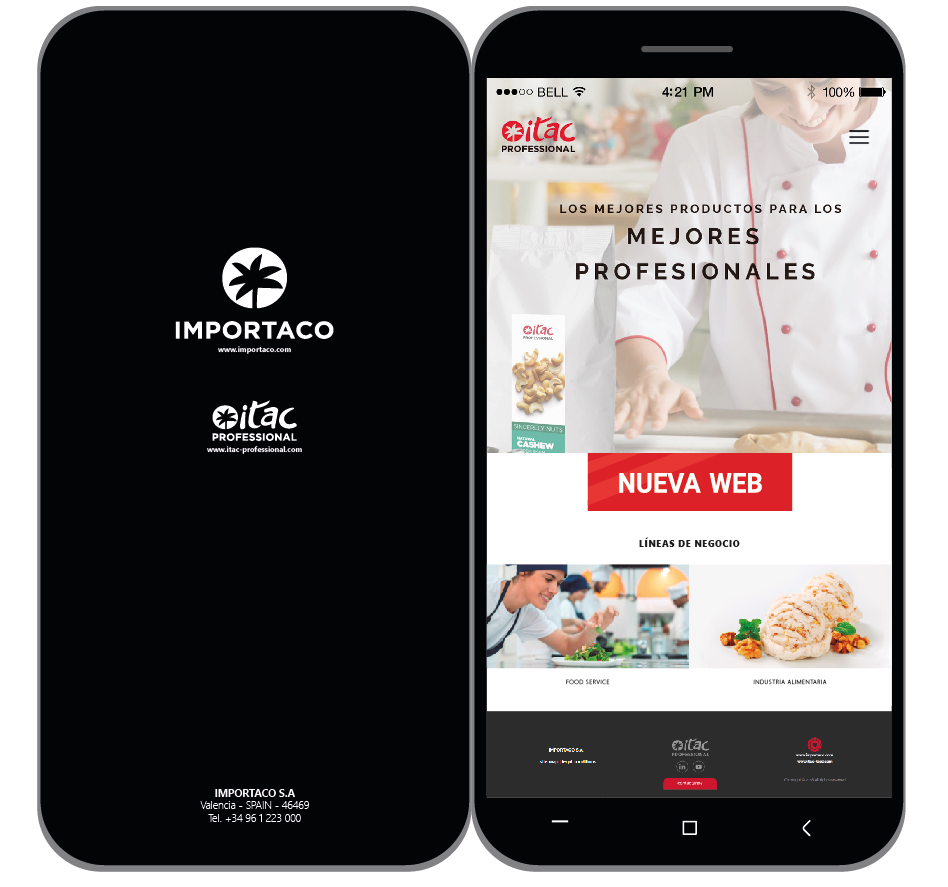 The new ITAC PROFESSIONAL website includes all the updated products of the Food Service and Industry catalogues for the sectors' professionals, complete information on how we obtain our almonds and a detailed explanation of all the business divisions comprising the Importaco food group.
This new website, which will be updated with the brand's new features and the company's latest news, has an innovative design that will provide intuitive, comfortable and secure browsing to users. The content has been structured to improve readability and brand knowledge.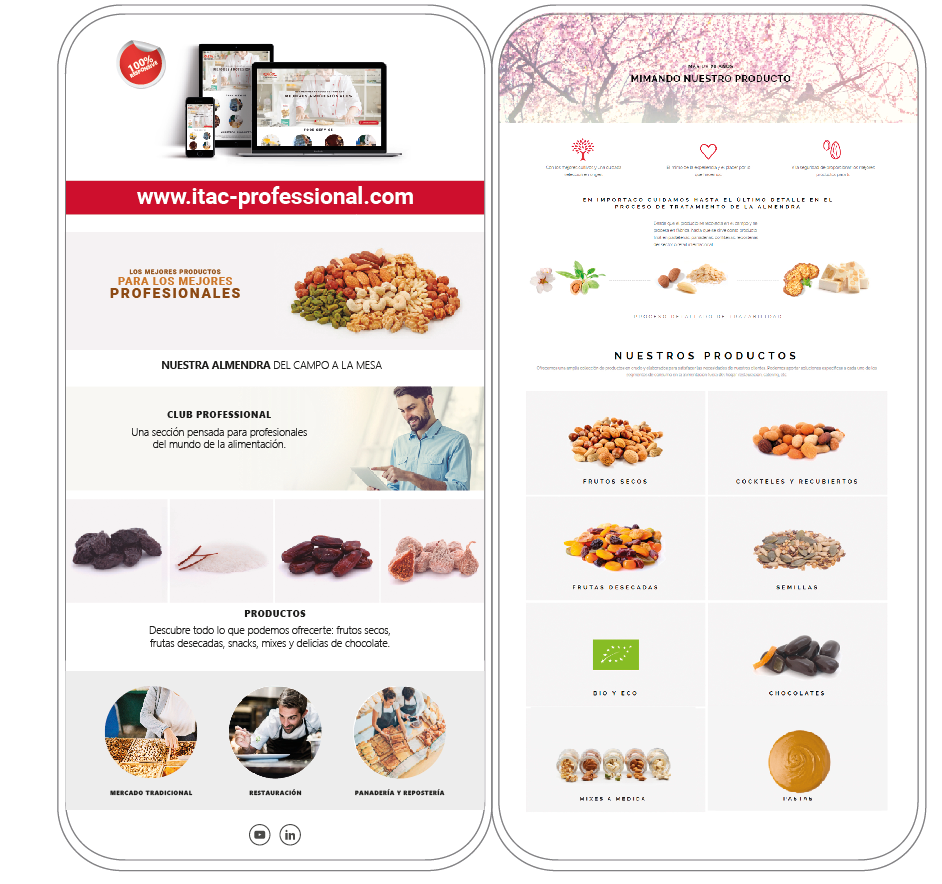 Importaco is an international food group specialising in importing, manufacturing and marketing nuts, dried fruits, chocolate-covered nuts and dried fruits, snacks and similar products. With the ITAC PROFESSIONAL brand, we supply an extensive collection of raw and manufactured products to meet our clients' needs. We can provide specific solutions to each consumer segment related to out-of-home food consumption (restaurants, bars, catering, traditional markets, vending machines, etc.) and the food industry (nougat, ice cream, marzipan, chocolate, etc.). Importaco also specialises in providing the private label service to international retail clients.
You can also download any of our catalogues HERE.