Held this year between 21 and 25 October in Paris, the SIAL fair is one of the top European and international food fairs and serves as a meeting point for the global food industry. It allows participants to get a close look at future lines of development in the food sector.
Spain was among the top five countries in terms of participating companies, together with France, Italy and China.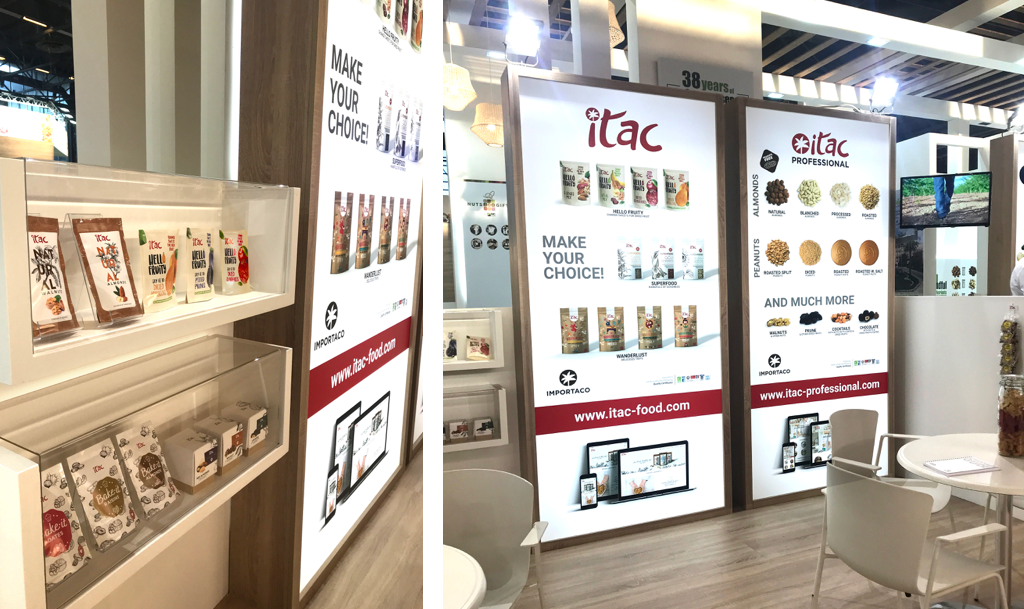 Main trends present:
natural, raw, high-quality products as a differentiating factor;
participation of companies geared towards organic products;
plant-based drinks and smoothies for functional snacking and as a dairy alternative;
trends in paper-effect packaging and use of cardboard;
small and portable formats for eating on the go and vending;
nut butters, which are increasingly used and highly regarded as an ingredient or for direct consumption;
products for indulging in with aromas including barbecue, chilli, Lima, paprika and others from around the world;
notable presence of products such as legumes, grains and plant-based proteins in veggie burgers, ingredients for other foods and snacks;
food from Spain and from the Mediterranean diet.
Importaco had its own stand presenting new products including its more international ranges of NATURAL raw nuts, FRUITURAL dried fruits and mixes from the WANDERLUST range with flavours from Mexico, Italy and Asia. There was also the new line HELLO FRUITY, a healthy sweet snack containing dried fruits which is already available in Poland. Lastly, our significant range of CHOCOLATES with nut and dried fruit centres was highlighted with our new CATALOGUE.
Our brand ITAC PROFESSIONAL for Industria and Food Service
La comunicación del stand diferenciaba entre nuestra oferta ITAC para Retail, de la oferta ITAC PROFESSIONAL para Industria y Food Service. Además, nos permitió acoger a nuestros clientes, sirviendo de escaparate para promocionar un amplio portfolio, entregar los últimos catálogos confeccionados y realizar degustaciones de producto.
The materials on the stand differentiated between our ITAC for Retail range and our ITAC PROFESSIONAL range for Industry and Food Service. In addition, the stand allowed us to greet our clients, serving as a showcase to promote a wide-ranging portfolio, deliver the latest catalogues and perform product tastings.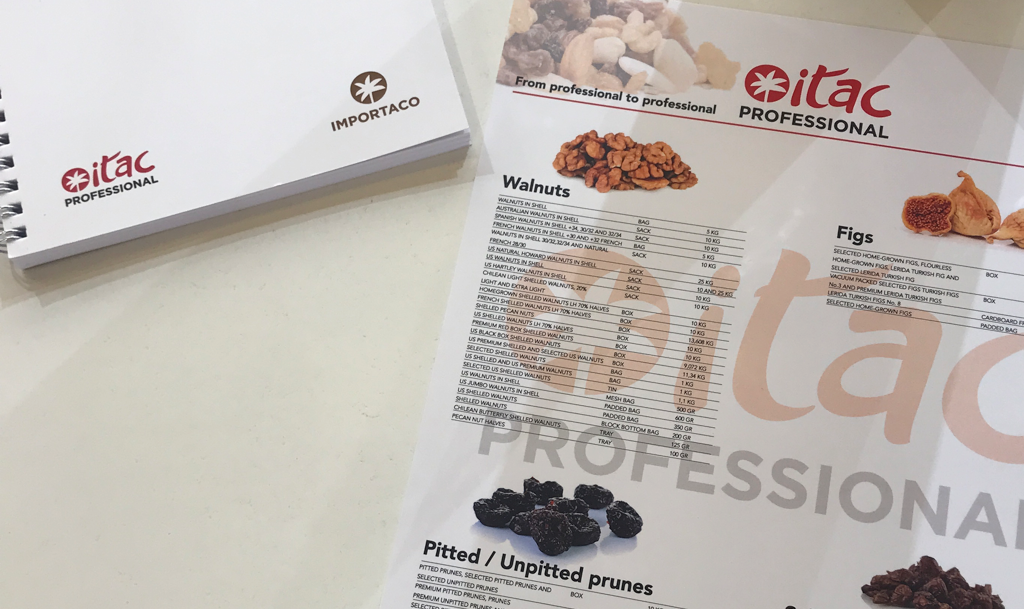 It was a public image success that has encouraged us to continue working towards new proposals and solutions for our clients and to be attentive to meeting present and future consumer needs.