The agri-food industry is the second biggest export industry in the country: and who knows how far it could go if the trend started by our chefs continues?
The evolution of agri-food exports has experienced an upward trend in recent years. In 2017, there was a 6.6% growth compared to the previous year, a fact that placed Spain as the eighth biggest exporter of agri-food. Products of plant origin were the subsector that contributed most to the increase in agri-food exports with a 39% share.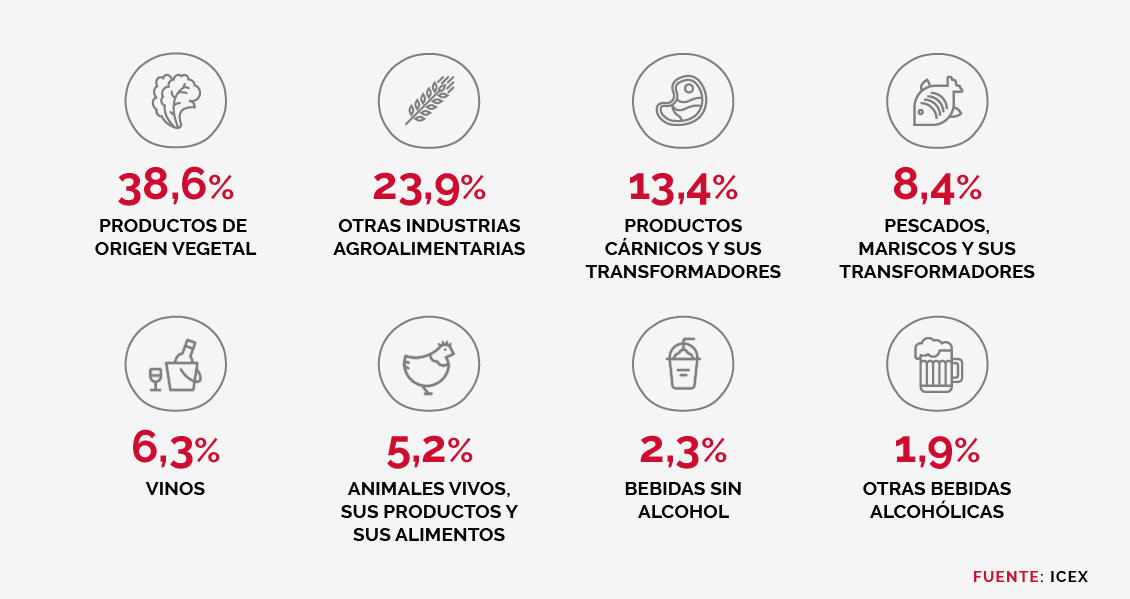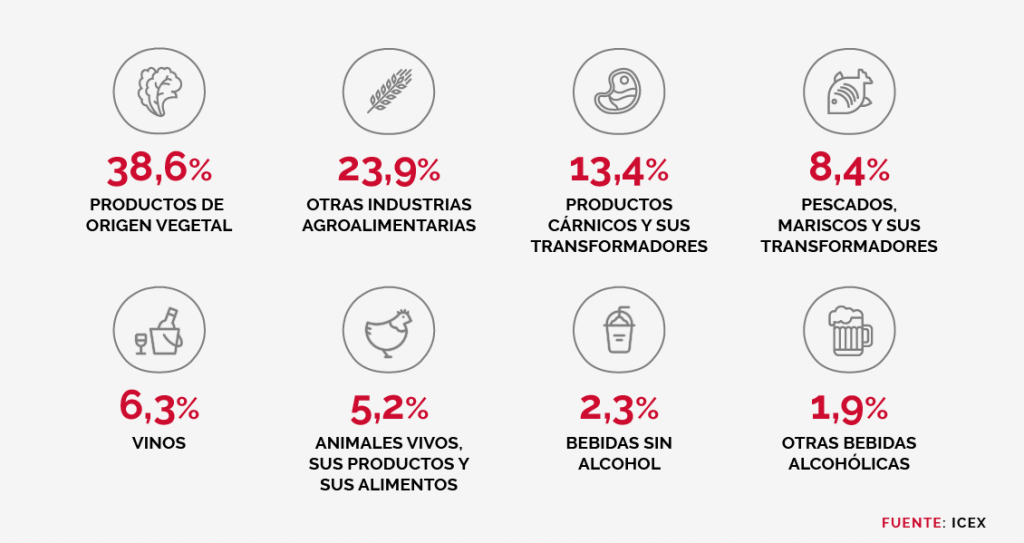 This is a good trend, but success will only come by taking into account all the main players, and having a clear strategy to promote and believe in its quality.
The size of the brands has an undeniable influence on the export potential of our industry, and, in Spain, we can find large companies, but also an extensive network of small producers. The latter have know-how and an incredible quality product and that's why they're vital in the whole process. However, getting them to jump from small brands to larger ones is not at all easy.
We are the world's leading producer and exporter of olive oil and olives, but as with other products, the real challenge will be to leave bulk sales behind and to start to position our brands well.
THE IMPACT OF GASTRONOMIC TOURISM
According to a recent study by KPMG, tourism makes an important contribution to the sustainability of the gastronomic sector, since, as Ferrán Adrià explains: "the plethora of hotels in large cities such as Barcelona or Madrid has been maintained thanks to tourism, as there isn't much local demand ".
To this we can add the comments of Elena Arzak: "tourists come to our country for our products and cuisine, be it modern haute cuisine, or traditional, and we must ensure that we look after both of them equally. It's vital that we avoid the situation of tourists coming, not being satisfied, and never returning, because there's so much competition out there in other gastronomic destinations. "
There's no doubt that gastronomic tourism is an asset that we need to protect, as it's one of the main sources of wealth generation and income in the sector.
We must learn how to manage the sector well, and Elena Arzak adds that "the training of customer service staff is key, in such wide-ranging aspects as languages, manners, etiquette, and cooking knowledge in the context of all the different regions in Spain».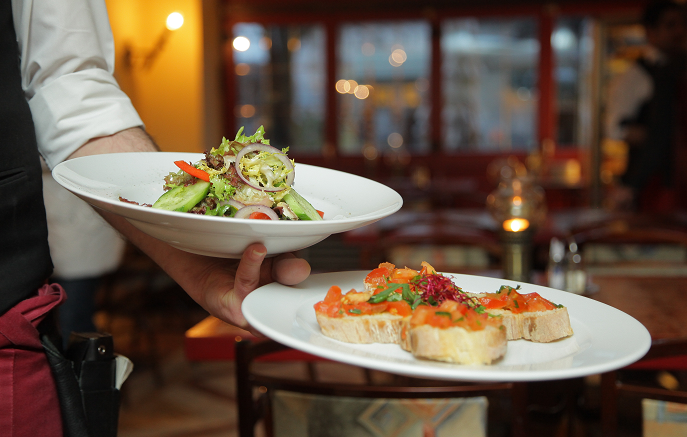 Given this impact of tourism in the gastronomic sector, it should be borne in mind that, with the new current generations, the profile of the typical traveler is changing significantly, and very quickly.
Millennials do gastronomic tourism to experience local products and flee from industrial food, preferring small premises to more touristy and crowded ones, going for the authentic rather than comfort.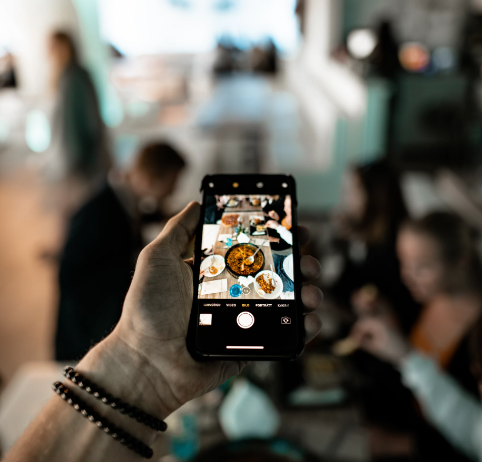 On the other hand, previous generations such as the baby boomers or Generation X value quality and tradition, and for them, a complete trip is one that combines leisure, culture, and gastronomy.
Spain has the necessary characteristics to meet the expectations of these large, distinct groups of travelers. The key to the sustained success of the sector lies, therefore, in the development and balance of both models.
Another relevant fact about the evolution of gastronomic tourism is its growing demand in recent years. The number of tourists visiting our country for gastronomic reasons has risen from 11.8% in 2013 to 15% in 2016.
The tourists with the highest average expenditure in our country in 2017 are those from Latin America with €418.6, followed by tourists from the US with € 390.50 and, then Russians with €346.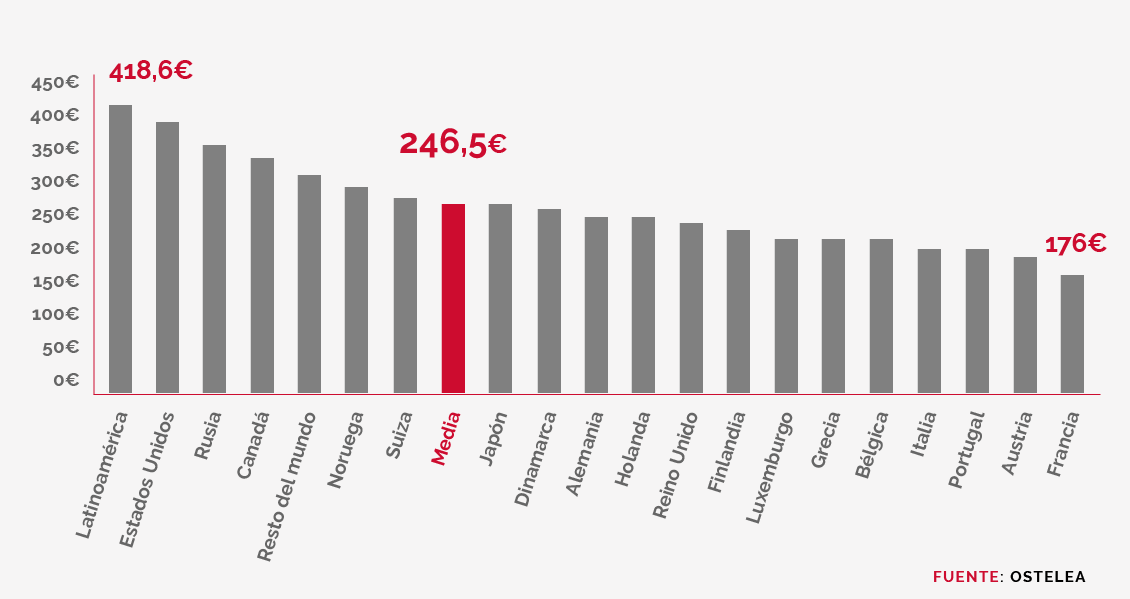 The gastronomic ingredient in tourism has had a strong impact on the hospitality industry, and has become a key element in Spain's economy. It is such a strong factor that, of the total international tourist spending in 2017, 15.5% was set aside for gastronomy.
In short, the internationalization of Spanish cuisine is on the rise and plays a key role in the Spanish economy. The figures show its very positive economic impact on gastronomy, which, in turn, benefits the quality of our products, cuisine and culinary culture around the world.
At Itac Professional we have more than 70 years of experience as nuts producers, check our catalogue:

DO YOU WANT TO KNOW MORE ABOUT OUR ALMONDS AND HOW YOU CAN USE THEM?
CLICK HERE AND DISCOVER OUR COMPLETE GUIDE TO ALMONDS.