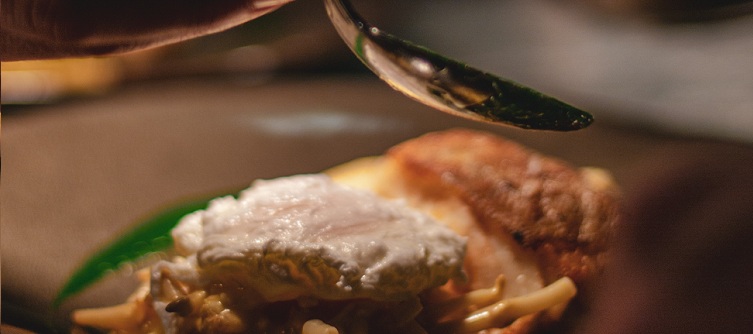 In recent years people have been talking more and more about the power of the internationalization of Spanish gastronom, whose indisputable key to success is its quality. Of course, as in other sectors, factors such as price or brand size also play a fundamental role in its worldwide competitivity.
We're now going to delve into all the aspects that play a part in this phenomenon.
Internationalization of the product and Spanish chefs
In the study Gastronomy in the Spanish Economy – The Economic Impact of the Associated Sectors, carried out by the consulting firm KPMG (January 2019), we are shown that in any study on the internationalization of the sector there should be a dual focus on both the cooks and the products in order to reach the correct conclusions.
Let's focus on the cooks themselves.
The Spanish chefs in the best restaurants in the world
The KPMG study publishes a list of the 100 best restaurants in the world (this is from 2018 and can be seen in full on www.theworlds50best.com). There are a total of 13 Spanish restaurants on the list:
El Celler de Can Roca (no.2)
Mugaritz (no.9)
Asador Etxebarri (no.10)
Disfrutar (no.18)
Arzak (no.31)
Tickets (no.32)
Azurmendi (no.43)
Nerua (no.57)
Quique Dacosta (no.68)
Martín Berasategui (no.76)
Elkano (no.77)
Enigma (no.95)
DiverXO (no.96)
Appearing in listings like this greatly facilitates the internationalization of our chefs. Proof of this are the Dabiz Muñoz in StreetXO, the Arzaks with Ametsa in Arzak Instruction, or Eneko Atxa in Eneko London.
https://www.instagram.com/p/BxsdtEZnz8K/?utm_source=ig_embed
Regarding the internationalization of our chefs, what normally occurs is that they first have to establish themselves and achieve prestige in Spain (at the same time establishing their business model), before then taking the leap and opening restaurants in other countries.
https://www.instagram.com/p/BsqjlTrANQ-/?utm_source=ig_embed
The public perception of our cuisine and our chefs is a recognition of their quality, and this really helps to develop business abroad. Without it, the necessary collaboration of investors and entrepreneurs would not be possible, as they would not be so confident of the business potential.
Because of this, the phenomenon of the internationalization of our gastronomy can't be considered without mentioning the chefs. Undoubtedly, the fact that these chefs are held in esteem abroad helps to create the Marca España (Spanish Brand).
https://www.instagram.com/p/BgBr3CShgm6/?utm_source=ig_embed
The Brand's advance has been mainly thanks to the most "social" product of all: the "tapa". In this way, and quite separately of the individual recipes, our chefs have been ambassadors of these phenomenon that turns eating food into a social event.
Tapas: Spanish Gastronomy's Ambassador in its Internationalization
The simplicity of its preparation, its manageable size, its creative potential as a social element, and the fact that it doesn't go out of style… All these things have turned the tapa into our most international dish. In addition, it is a concept that people outside of our borders immediately identify with our country.
Little Spain
José Andrés, a tanned Asturian in the kitchens of El Bulli, has always wanted to transfer the phenomenon of the «tapa streets» to New York itself, and that's why he has created an area where traditional Spanish food is the star of the show (in collaboration with two other amazing chefs: the brothers Albert and Ferrán Adrià).
https://www.instagram.com/p/Bsd2YSQhb_3/?utm_source=ig_embed
Fried food restaurants, bars with classic tapas, flame-cooked food, fish… Many of our most emblematic recipes and techniques find their home in Little Spain, a restaurant where, right from the start, they have counted on, and promoted, Spanish products.
https://www.instagram.com/p/BrDGODgBK_a/?utm_source=ig_embed
Whether they are imported, or cultivated by Spanish experts in the USA, Little Spain prepares its food with the same ingredients as it would on Spanish soil.
https://www.instagram.com/p/By0zxorBqAK/?utm_source=ig_embed
There's another very important fact: it also has a store on its premises, where New Yorkers can buy products made in Spain. It's true that our products have very high export potential, but without the collaboration of our chefs, who have to be true ambassadors, the task would be much more complicated.
By way of an example, we can focus on one of our best-known products: nuts. Ferrán Adriá has spoken in the press about how he loves to snack on nuts several times a week, and this can greatly influence our international consumers. In the same way, we can find almonds in the recipes of the most emblematic dishes created by the Arzak brothers (their «Bambú and kokotxas» for example) and in José Andrés' recipes on his website, and this can increase our exposure.
In short, the role these chefs have had has been fundamental in internationalizing a cuisine that is slowly moving away from its traditions, and one that is continually evolving, but without losing its true Spanish essence.
We have been working for the Food Industry for more than 70 years as nuts manufacturers, discover much more on our blog.