The use of nut flours keeps growing in the industry as consumers show a greater interest for gluten-free products as part of cereal-free or low-carb diets, such as keto and paleo diets. But what are the benefits of making formulations with this ingredient? What are the main applications of this product in the food industry? Keep reading.
Which trends drive innovation through nut flours?
Traditionally, the use of this product was closely linked to the manufacture of gluten-free products for celiac disease sufferers. However, today, the use of alternative flours has become widespread and manufacturers are hard at work exploring different gluten alternatives such as flours sourced from seeds, fruits and vegetables and, especially, nuts. 
Many consumers follow a gluten-free diet for reasons other than intolerance. They consider gluten-free products to be healthier – a very powerful driver ingrained in consumer's minds, and a fact leveraged by many food companies through products that are not only gluten-free, but can also meet customer expectations in regard to taste, appearance and textures.
On the other hand, have become a highly-sought ingredient by keto diet followers, which aims to reduce carbohydrates in favour of fats and, to a lesser extent, proteins. Lastly, another major driver for the application of these processed nut products is the paleo diet, which eliminates cereal consumption and therefore requires alternatives to traditional flours. 
Trending diets aside, this product are increasingly used due to their excellent gastronomic and nutritional properties, which turn them into an attractive and healthy substitute to conventional flour in products such as snacks or segments such as bakery and pastry.
The food industry's response
Gluten is a natural, highly energetic protein that greatly influences product quality and its acceptance among consumers. For this reason, replacing it is a true challenge for industrial manufacturers, who need to overcome the limited palatability of the alternative products on the market.
Where is innovation heading in the gluten-free universe? According to Mintel, these are the three major areas of innovation:
1- Bolstering the nutritional profile
Many gluten-free products may have nutritional profiles that are inferior to those of their counterparts. Manufacturers attempt to make formulations with ingredients that improve these profiles, and here, nuts are essential due to their multiple nutritional properties.
2- Meet consumer sensorial expectations
Undoubtedly, this is the greatest challenge of gluten-free products. Here, the focus is on making formulations with new ingredients and innovate on product development processes. In this regard, the implementation of solutions such as nut flours is revolutionising segments such as that of baked products.
3- Creation of new gluten alternative flour sources
Some examples include combining cassava, almond and flaxseed flours.
You may like: The use of walnuts in new product formulations
Nut flour types
They are made from blanched nuts that are ground until they turn into a powder texture, sieved for use as baking and cooking flour.
The process nuts undergo to be transformed into flour at no point makes them lose their exceptional nutritional profile: high fibre and protein content, low levels of carbohydrates and presence of essential healthy fats. 
Do you want to know the main characteristics of the most common nut flour types? We sum them up for you below.
It may interest you: Nut powder: impact on the food industry
Walnut flours
In order to be used like this, first, all of the walnut's oil is extracted and it later undergoes a grinding process. Walnut flour is used sprinkled on cakes, as a dough additive or in battered products. It is also added to pastes or used as sauce thickener.
Even though not long ago they saw very limited use, other options such as pistachio flour and hazelnut flour have started trending as of late.
Blanched almond flour
This option is characterised by being spongy, fine and smooth, which makes it ideal for patisserie and fine pastry, where the dough needs to be light and fluffy.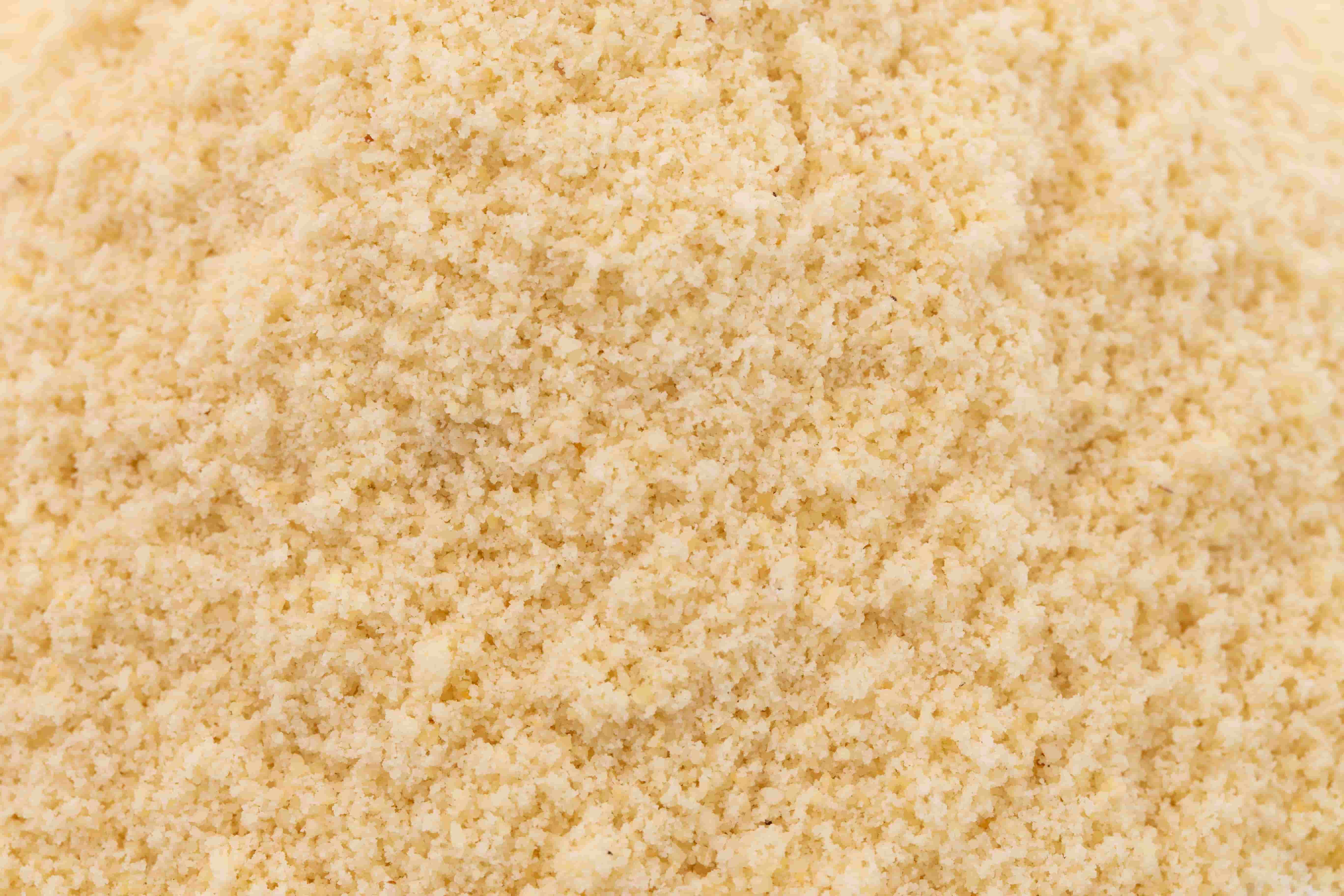 This ingredient is also gaining significant ground – a trend that is expected to keep growing – as the main ingredient of innovative products, especially within the convenience segment, such as snacks and bars. Furthermore, during the last few years, several manufacturers have even reinvented products as common as pasta and pizza dough by making formulations with these new processed nut products. 
Peanut flour
High quality peanuts are used in making this type of flour, which are roasted and naturally processed until a natural ingredient is obtained that is low on fats and has a pleasant roasted flavour. Another fundamental aspect of this product is that it contains between 40-50% of plant-based protein, which enhances the protein profile of any product.
Do you know what the main uses of peanut flour are? Take a look below:
It is mostly used as an

alternative to conventional options

in gluten-free breads and baked products.

It is also used as a

fat thickener

in confectionery products or to add flavour and extend their shelf life.

It can also be added to

sauces and soups

to obtain a special texture and flavour.

It is also commonly used as seasoning in products such as

chicken and shellfish

.

Lastly, it is also used in

shakes and smoothies

to highlight flavour and bolster the protein content.

DISCOVER THE LATEST INNOVATIONS WITH ALMONDS AND PEANUTS IN NEW PRODUCT DEVELOPMENTS
Some applications in bakery and pastry
The 3 main issues of gluten-free products are the lack of dough leavening or their collapse when taking them out of the oven, their gummy or sandy texture. In order to compensate for these shortfalls, it is ideal to combine nut flour with other gluten-free and starch-free flours to improve the product's quality.
When making formulations with this nut-based product, it is very important to make small adjustments to oil levels, temperature, sugar levels and water. Furthermore, this ingredient does not result in the same crumb structure as that of conventional flour when baked, meaning that it might require more egg or other flours to enhance the product.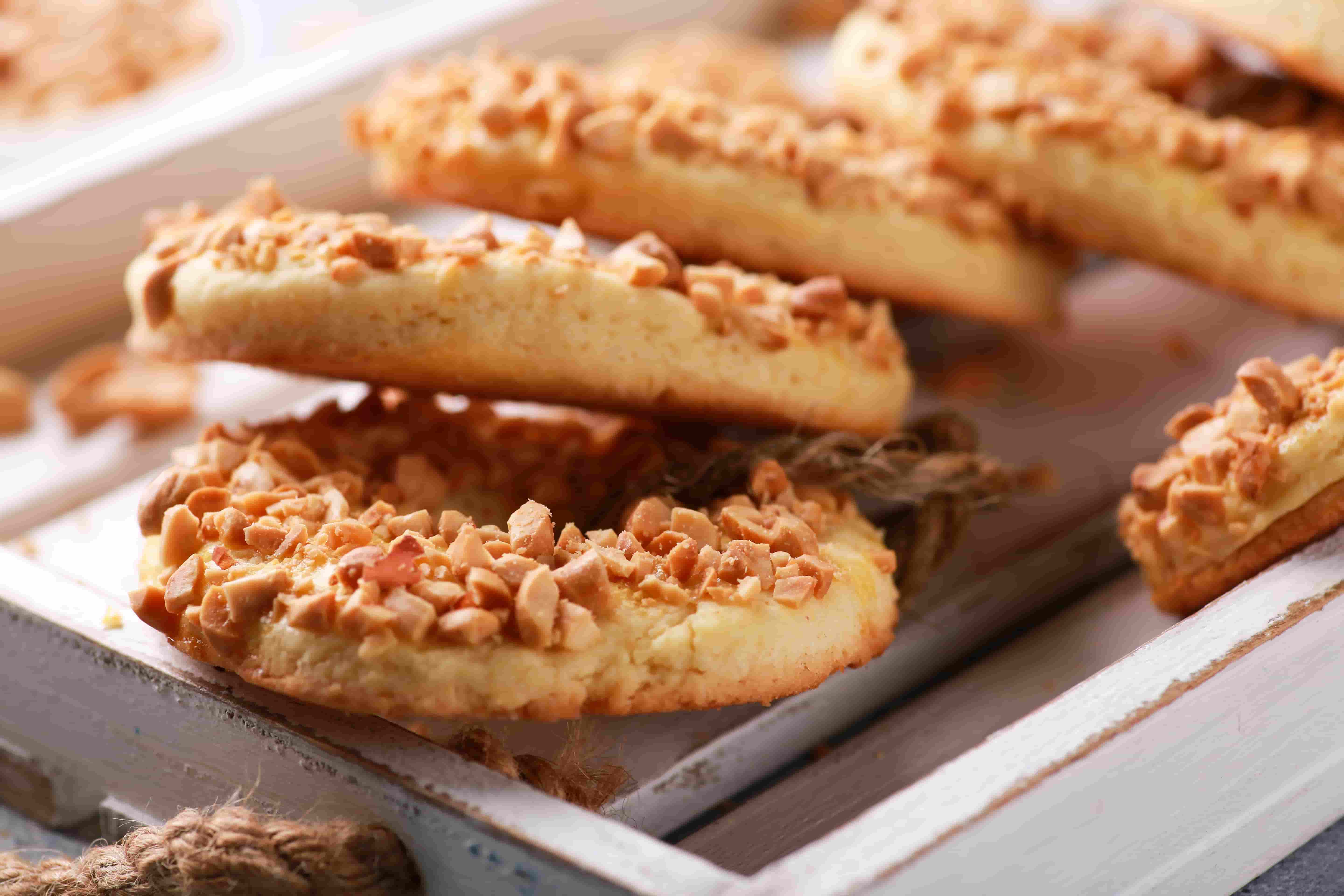 On the other hand, the use of nut bassed ingredients is one of the best tools for creators of new products to attract pastry and bakery consumer profiles that have a predilection for vegan, clean label and gourmet foods, with a unique flavour and texture. A product that, moreover, adds a pleasant nut flavour and bolsters the nutritional profile by bestowing functional benefits to the product.
At Itac Professional, B2B brand of Importaco, we specialise in the processing of nuts, and therefore we are able to offer solutions tailored to any new product development. All of this, with the highest professionalism, complying with the most stringent food safety regulations and focusing on clients and their specific needs.
Are you looking for a nut flour manufacturer? Do not hesitate to contact us if you want to know more about our products and how we can start working together.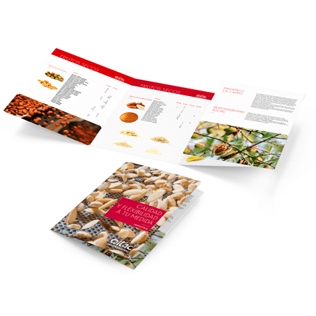 WANT MORE INFORMATION ABOUT OUR PRODUCTS? TAKE A LOOK AT OUR NUTS CATALOGUE FOR THE FOOD INDUSTRY.
Sources:
Bakery andsnacks.com. Life after gluten free: What will happen to the trend when consumers move on the "the next best thing"?

Food Business News. Keto trend sparks interest in nut-based flours

Mintel. 3 Emerging trends in gluten-free food and drink

The Peanut Institute. Peanut Flour & Peanut Butter Powder