At Itac Professional, the B2B brand of Importaco, we are constantly working to innovate our product range of nuts for the Food Industry. 
With the aim of providing specific solutions to each segment of the Food Industry, we regularly include various products in our catalogue, essentially based on nuts, which can help industry professionals to create food preparations that impress even the most demanding palates. This is how our products become the best ingredients in the food industry.
Specialists in peanuts and almonds
Importaco is a Spanish company in the food industry sector, especially dedicated to the manufacture, distribution and production of nuts. Our specialities include the processing of almonds and peanuts. For this purpose, we have a factory specialised in the processing of peanuts and another factory specialised in the processing of almonds, which allows us to offer both standard products and customised preparations for food manufacturers. 
One of our priorities is to work with products cultivated using techniques that optimise natural resources, and thus guaranteeing the sustainability and maintenance of the land in all phases of cultivation. 
Afterwards, these nuts are treated with the technical resources that will best maintain their organoleptic and nutritional properties, offering the best possible product to our customers.
You may be interested: Discover all about peanut processing 
As a result of our specialisation as almond and peanut suppliers, we have created a new catalogue of nut pastes specifically for professionals in the Food Industry. 
New catalogue of nut butters from Itac Professional
Peanut and almond butters have become the latest trends in recent years. With this sectoral need in mind, our range of products covers a need arising from the increase of consumption. 
Our pastes are obtained from the grinding of roasted almonds or roasted peanuts, achieving the best consistency, quality and flavour. 
When it comes to peanut paste, and according to the degree of roasting and texture, some of the alternatives we offer are:
Dark roasted peanuts.

Medium roasted blanched peanuts.

Dark roasted blanched peanuts.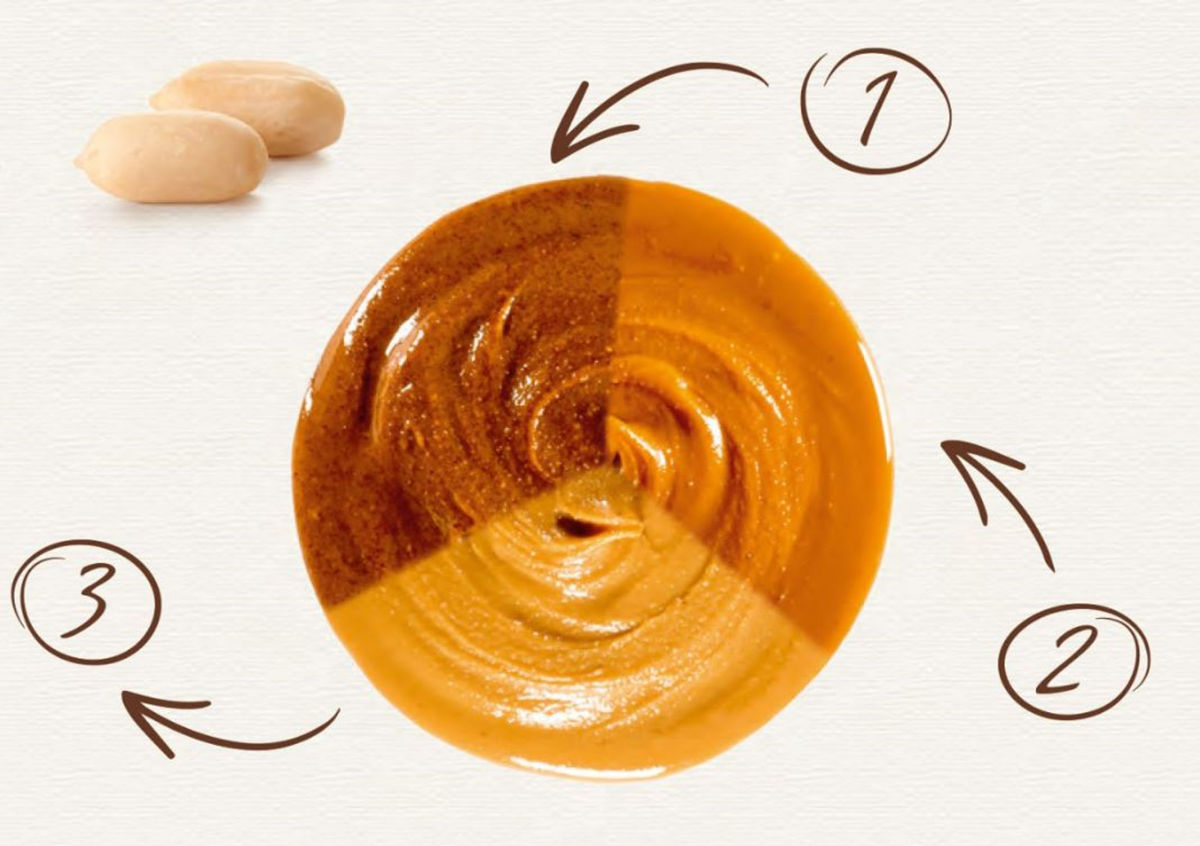 Furthermore, almond paste can also be of different varieties:
Natural dark roasted almonds.

Medium roasted blanched almonds.

Light roasted blanched almonds.

Uses in the Food Industry
Itac Professional is a brand specialised in the manufacture and distribution of nuts in the food industry. Our products meet the highest standards of quality and safety and have various international food certifications.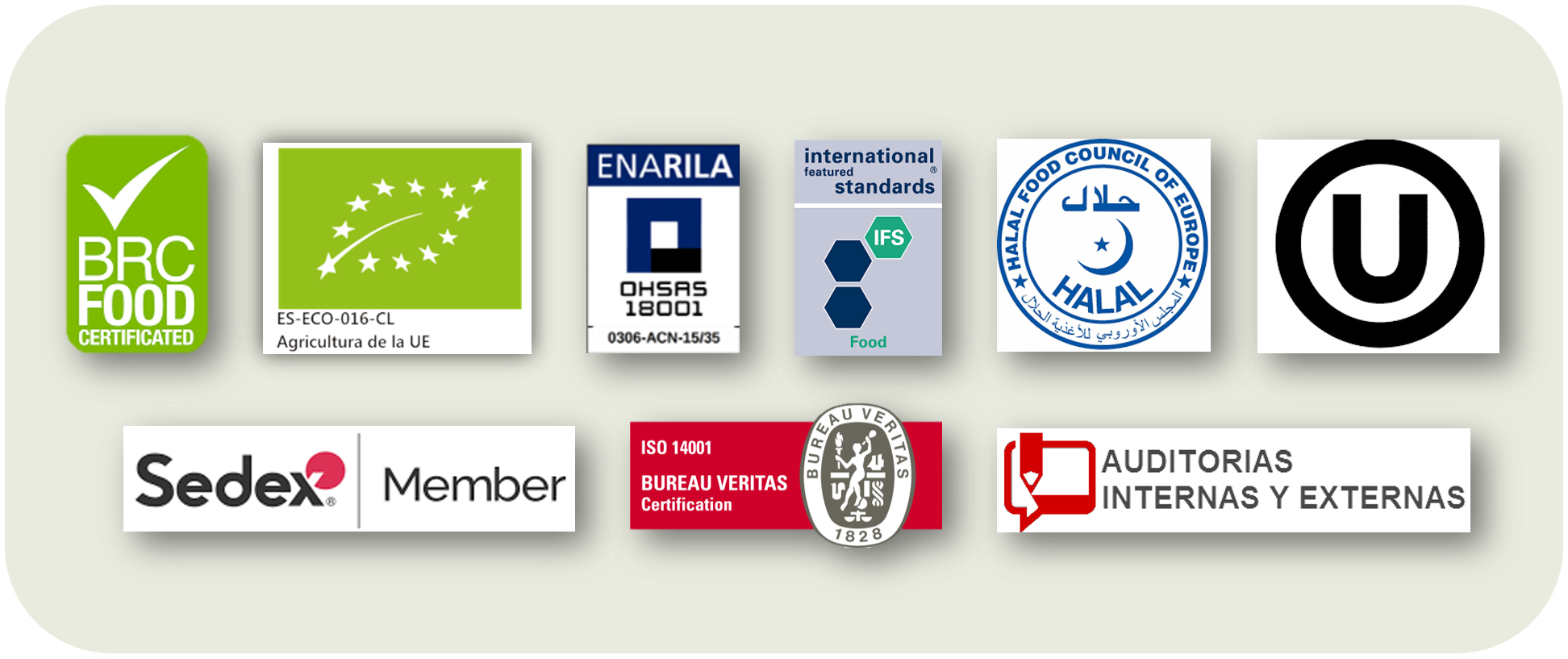 In our aim to innovate, we research the new trends in food consumption to adapt to the needs of our customers. This is how our new catalogue includes varieties of butters that stand out for their freshness.
All our butters come in various sales formats in industrial packaging, and are tailored to meet the needs of our customers.  
This is a versatile product that, depending on its roasting, viscosity and grain size, can be used in different food products, such as ice cream, pralines, plant-based drinks, pastries, snacks and chocolates. Almond and peanut pastes go perfectly with all kinds of food preparations and provide them with a different—and quality—touch.
Adapting to new consumer trends and food innovation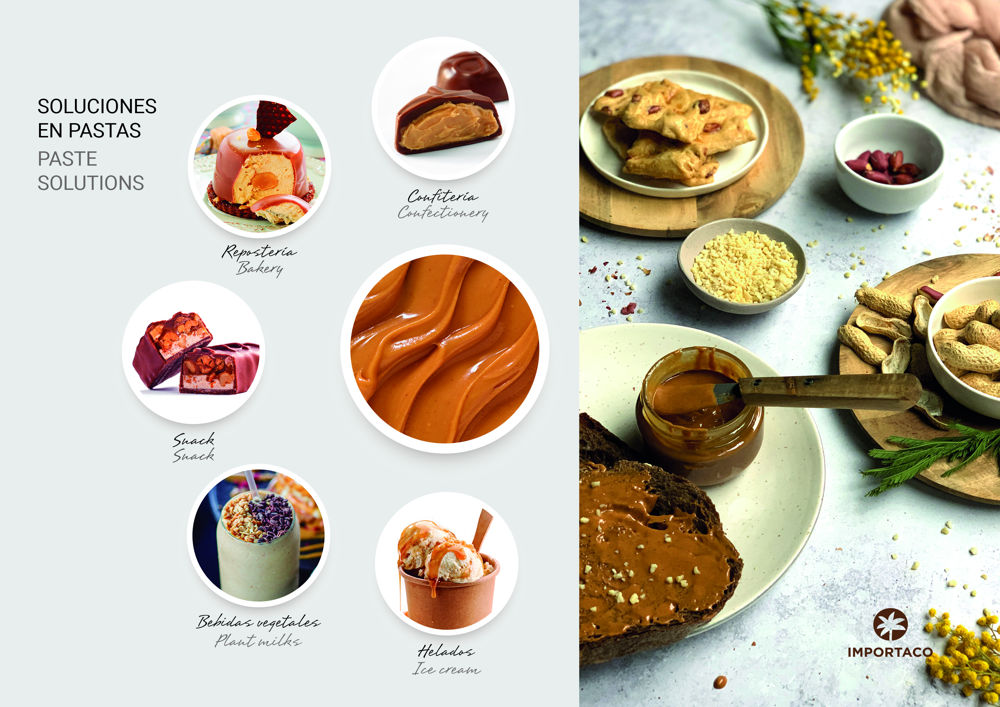 As an expert nut supplier, almond and peanut pastes and butters produced by Itac Professional are perfectly adapted to new food production and consumption trends such as vegan and vegetarian diets, plant-based protein enriched diets, products with a premium and gourmet touch, conscious indulgence and natural flavours.

Do you want to know more about our pastes?
Click
here and discover the complete Itac Professional catalogue
for the
Food Industry
.