Our ITAC PROFESSIONAL label collaborated with the Centro Superior Hostelería Mediterráneo (CSHM) training centre in supplying raw materials for the I Cooking Contest Promoting Natural Products and sitting on the contest judging panel.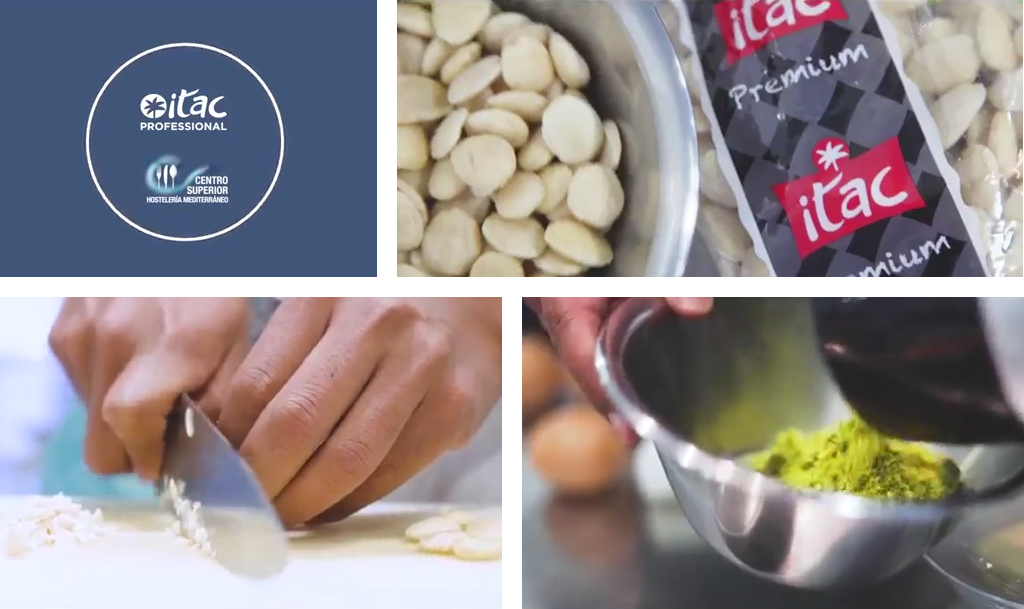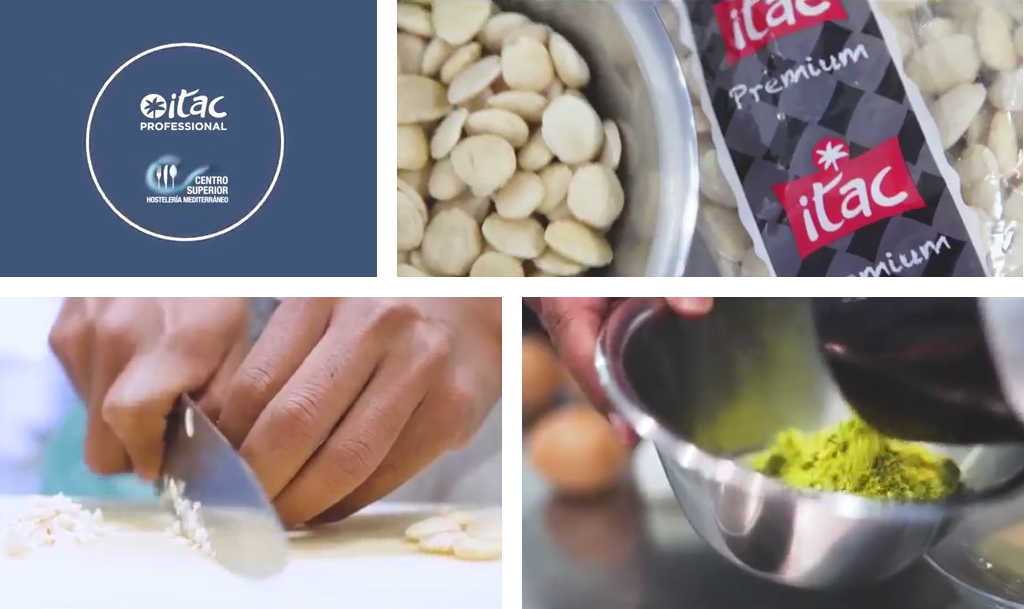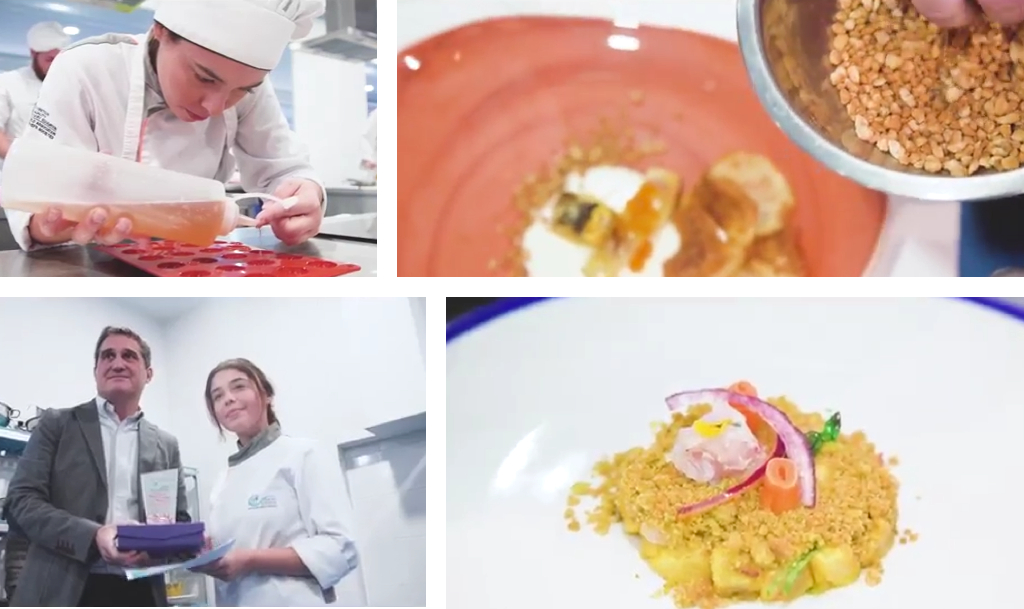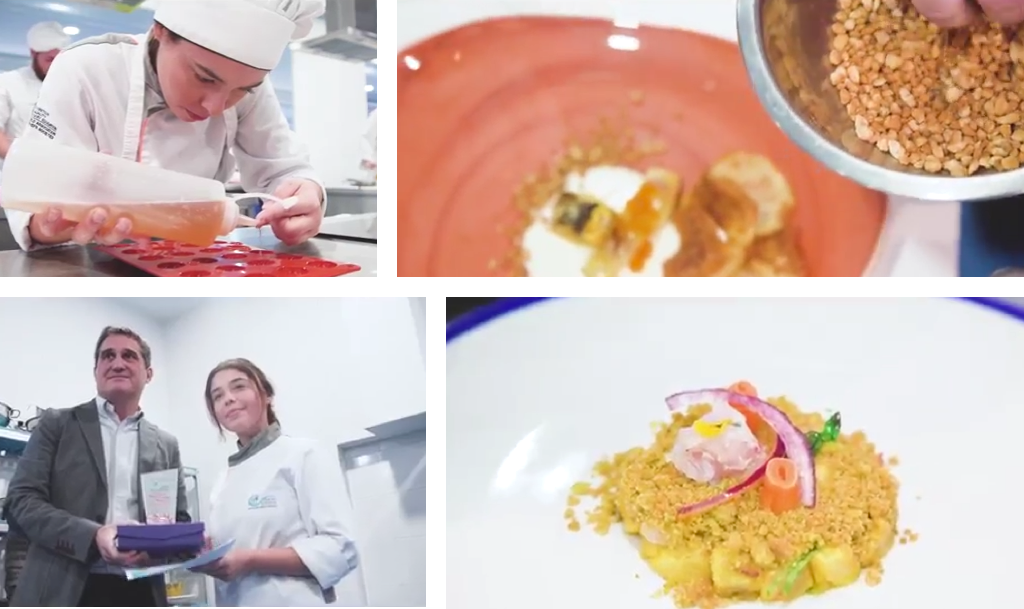 The overall goal of our collaboration with this centre is to promote and spread the use of nuts and dried fruits as ingredients among professionals, companies and students in the hotel and tourism sector.
In this contest, students from the CSHM in Madrid and Valencia were able to demonstrate their professional cooking skills by preparing dishes including nuts (such as almonds or pistachios), dried fruits (such as dried apricots), meagre and artisan beer.
Held on 21 February in Madrid and Valencia, the participants who won over the judges and walked away with First Prize in each centre were Víctor Cuenca with a surprising Japanese-style meagre ceviche and Andrés Rengel with a tasty meagre à la royale, saffron bouillabaisse and almond migas. CONGRATULATIONS TO THE WINNERS!
Nuts and dried fruits as an ingredient in cuisine
The use of nuts and dried fruits in cuisine is increasing due to their versatility as an ingredient in starters, main courses and desserts, their easy handling and preservation, the enormous creativity and value they add to chefs' creations, their intrinsic attributes as natural products with important nutritional values (such as plant-based proteins and fibres) and their use in diet or food trends, such as veganism, paleo diets, real food diets, etc.
Almonds, walnuts, pine nuts, prunes, raisins or dates are some of the most widely used products in traditional cuisine. In terms of new trends, we have cashews, macadamias, ground corn, cranberries and blueberries, grapefruit, pineapple, papaya, almond and peanut pastes and butters and all the processed versions of these products sliced, diced, in flours, plant-based milks or drinks, etc.
The Itac Professional label has been expanding in response to the needs of professionals in the hospitality industry. It is therefore the most comprehensive in its sector, allowing for supply and availability practically all year round.

ARE YOU LOOKING FOR MORE WAYS TO USE SEEDS IN YOUR KITCHEN?
DOWNLOAD THE COMPLETE ITAC PROFESSIONAL CATALOGUE FOR THE FOOD INDUSTRY.