The way we eat has been drastically changing during the last few years. The lines that once divided the moments of consumption of many food products are becoming increasingly blurry, and because of this, industrial manufacturers are working to strengthen the nutritional profile of products so that they can be considered suitable for any time of day. Such is the case of breakfasts and, more specifically, new ready-to-eat cereal launches. In this article we will tell you why nuts are gaining importance in the breakfast and cereal segment. Keep reading!
The growing ready-to-eat market
According to the latest study by Future Market Insights, the ready-to-eat food market is estimated to see a global annual growth of 7.2% in a decade. The growing importance and influence of millennial consumers, combined with the boom of on-the-go consumption habits, are driving this market.
The pandemic has also lead to an increased demand for these types of products, though consumers are increasingly aware about the labelling on these products, and search healthier or plant-based, additive-free options that offer extra nutrition.
And here, as already mentioned, is where we find foods that have traditionally been linked to specific consumption moments, such as breakfast, and that are now becoming new ready-to-eat options that are healthy and attractive to consumers. This is the case of cereals or cereal bars.

Do you work at the food industry? Are you looking for almonds, peanuts or nut pastes?
Ready-to-eat cereals: trends driving this segment
COVID-19 has given a greater importance both to the breakfast and to snacking at home, and, according to Mintel's 'The Future of Breakfast Cereals Market' study, this has offered the food industry new areas where to focus innovation, such as affordability, permissiveness and snacking. It has also brought about an interest for manufacturers to reinforce aspects such as immune-boosting foods and protein profile boosting, giving a more holistic focus on the benefits offered by these foods.
Some cereal industry trends we can find in this segment are:
1. Shift towards a product that is suitable as a snack, meal or dessert
The possibilities offered by cereals have drastically increased, and manufacturers of this industry segment already find themselves in a race to connect with consumers looking at them as a food complement for any time of day.
2. The search for a perfect balance between indulgence, health and nostalgia
According to a recent study by Mintel, health is one of the main cereal consumer drivers in Europe. For example, 46% claims that they have too much sugar, while 76% of consumers in the United Kingdom hoped to see the sugar content of their cereals reduced. But healthiness is not their only concern. Consumers are increasingly demanding in regard to indulgence and more sensorial or neuronal aspects such as the product's texture or its ability to evoke nostalgic memories or flavours.
In order to provide an added value and an aura of healthiness to products, cereal brands include super foods, dried fruit, probiotics, seeds and nuts. In this regard, the introduction of nuts in new ready-to-eat cereal product developments is increasingly common due to their delicious flavour, versatility and nutritional value. Just to name one example, according to a recent survey by the California Almond Board, consumers like almonds to make cereals crunchier (44%), more nutritious (38%), more delicious (35%) or to enhance their premiumisation or quality (33%).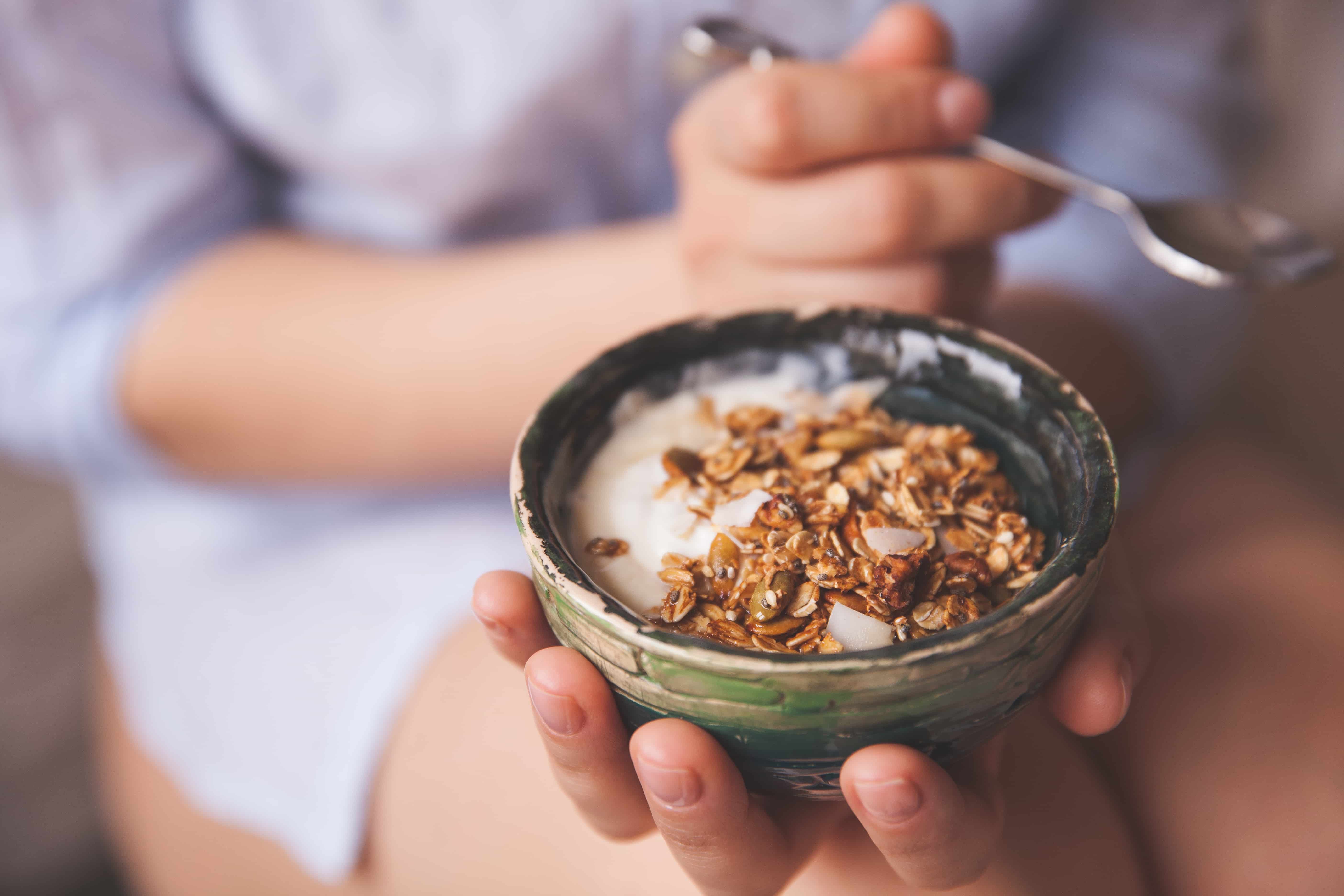 3. Packaging that encourages convenience consumption
In line with the previous point, this new positioning is driving the emergence of new cereal packaging designed for fast consumption on the go.
4. New and attractive mixes
Another interesting point is how the cereal industry is introducing other ingredients in its formulations and developments. New cereal, seed and nut mixes are being created that not only need to mix well with traditional cereals, but they must also be able to drastically reinforce their functional profile and attract consumer profiles that follow special diets: gluten-free, paleo and keto. And they must do all of this while still being able to surprise and convince consumers, making them transition towards new ways of consuming these products.
5. The boom of cereal bars
With each passing day, they are becoming more original, nutritious and delicious. When talking about breakfast food trends, it is hard not to mention the boom that cereal bars are currently experiencing in addition to that of ready-to-eat cereals. These are ideal products to connect with consumers who have limited time for structured or sit-down meals, but who demand snacks with enough nutritional value.
Keep learning: Snacking trends: how nuts are revolutionising this industry
In this regard, manufacturers look for better-for-you and better-for-the-planet solutions, which is to say, new clean-label options with attractive claims before consumers, including: organic product, GMO-free and natural source of proteins and fibre.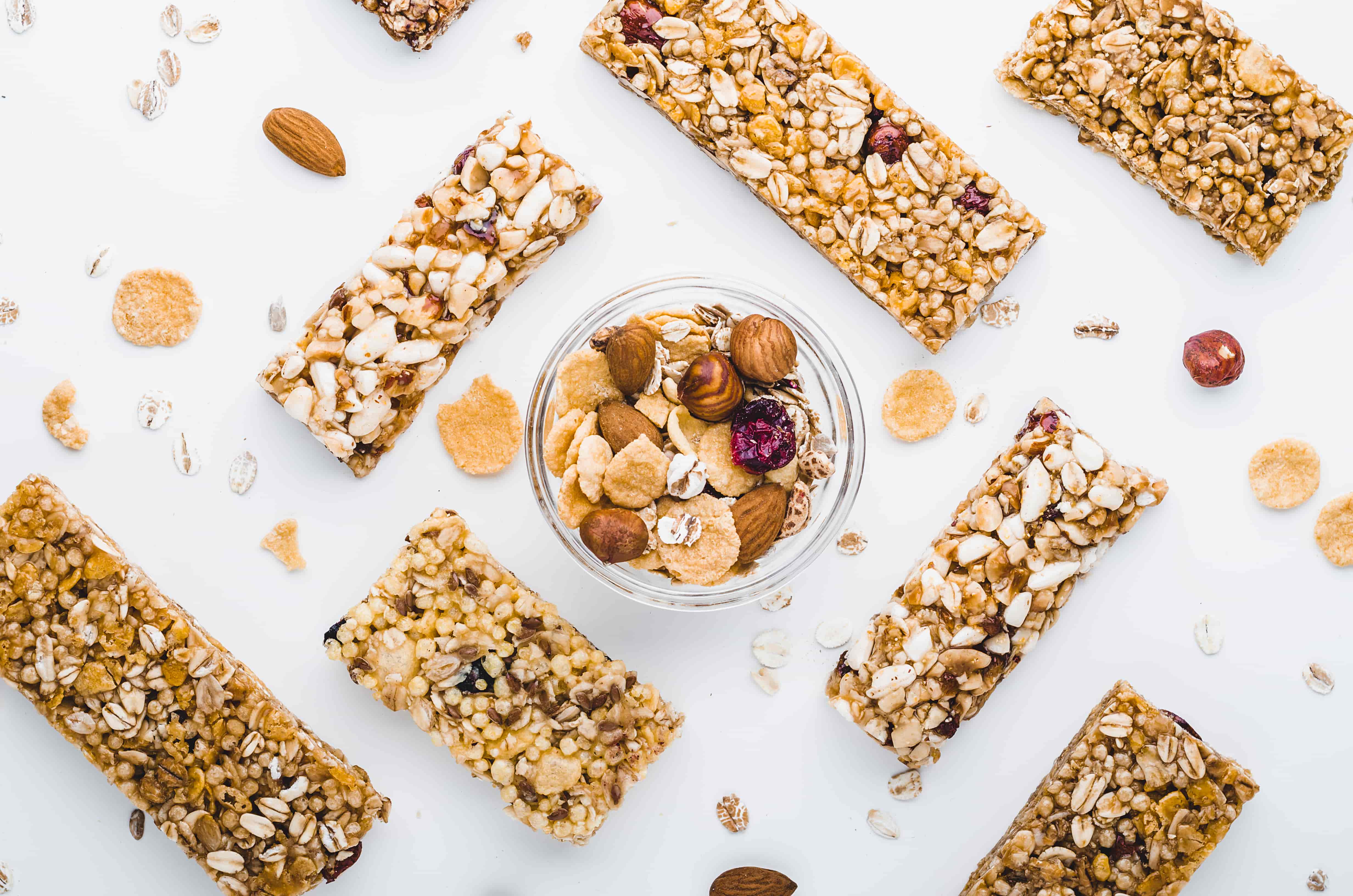 To sum up, the introduction of nuts and its derivatives, such as nut cream, is becoming increasingly attractive for manufacturers and their innovation departments in the search for formulas that are more transparent and can lead to better nutritional claims.
Why is the cereal industry introducing nuts? Some examples of new launches
The many nutritional benefits of nuts turn them into great assets as ingredients in the development of new ready-to-eat cereals. Their main benefits for the cereals industry include:
They are ingredients that offer extra nutrition and align with more functional or personalised offerings
A recent study by Nuts for Life1 has demonstrated that nuts offer a superior protein content when compared to other sources of vegetable proteins, such as wheat. This is particularly the case for peanuts. Moreover, many nuts enable claims such as "high fibre content", "immune-boosting" and "energy-boosting".
You might be interested in: Nut powder: impact on the food industry
Premiumisation
Finally, standing out in the breakfast aisle is not an easy task when it is filled with an increasing number of options. On the path towards premiumisation, the addition of nuts such as walnuts and almonds in cereal and granola packs is on the rise.
Extra flavour and texture
The use of nuts can enhance flavour and preserve crunchiness, even after dipping the product in milk or adding it to yoghurts or desserts.
Do you work in the breakfast industry? Are you looking to include nuts in a project? At Itac Professional we are nut manufacturers and we have a long, multi-sector track-record in the food industry, offering tailor-made solutions for major cereal manufacturers. Contact our team for more information on our products, their sources and processed forms.

DISCOVER THE LATEST INNOVATIONS WITH ALMONDS AND PEANUTS IN NEW PRODUCT DEVELOPMENTS
Sources
1 The effect of plant and nut protein on human and planetary health. A literature scope commissioned by Nuts for Life and conducted by Nutrition Research Australia 2020
Fi Global Insights. Ready-to-eat cereals bounce from the brink
Refrigerated and Frozen Foods. Study: Ready-to-eat food market expected to expand CAGR of 7.2% through 2026