We are pleased to announce the launch of a new digital medium dedicated to our product range of chocolate-covered nuts, dried fruits and other kernels. It is a new microsite aimed at food service businesses with interesting content about this attractive product range.
Specifically, the microsite goes deeper into the values of Itac Professional as a supplier of these products and how being a specialised producer of nuts and dried fruits provides us with comprehensive knowledge of the products throughout their production and helps us always select the best raw materials for each item.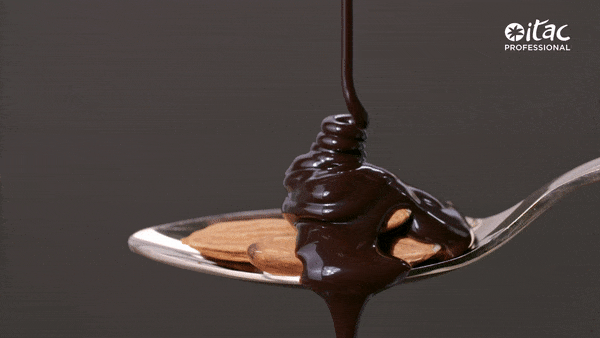 On the other hand, the visitor will find detailed information on the manufacturing process of the products, from raw materials to processing and finishing. They will also find every updated item that is part of this product range, the company's professional catalogue, as well as high value studies and content on topics of interest in the world of nuts and chocolate.
Lastly, they will come across a section dedicated to the origin of Importaco's Chocolates division, with different videos that show our know-how and lots of information about the quality and safety certifications that endorse our company.
Said sections are detailed below.
Our products and their production processes
In this section, you will learn about the stages that Itac Professional's chocolate products go through: chocolate, caramelisation and finishing. In addition, we explain the step-by-step production process from the selection of the raw material through processing, roasting, chocolate coating and the processes of polishing and coating the products with other ingredients such as cocoa or coconut.


Learn more about the production process
The complete product range of chocolate-covered nuts, dried fruits and other kernels
In the products section, you will also find Itac Professional's more than 20 constantly-updated items. All of them sorted out in categories such as nut kernel, dried fruit kernel, other kernels —such as chocoballs or popcorn bonbons— and other products, such as the delicious and original caramelised caramel.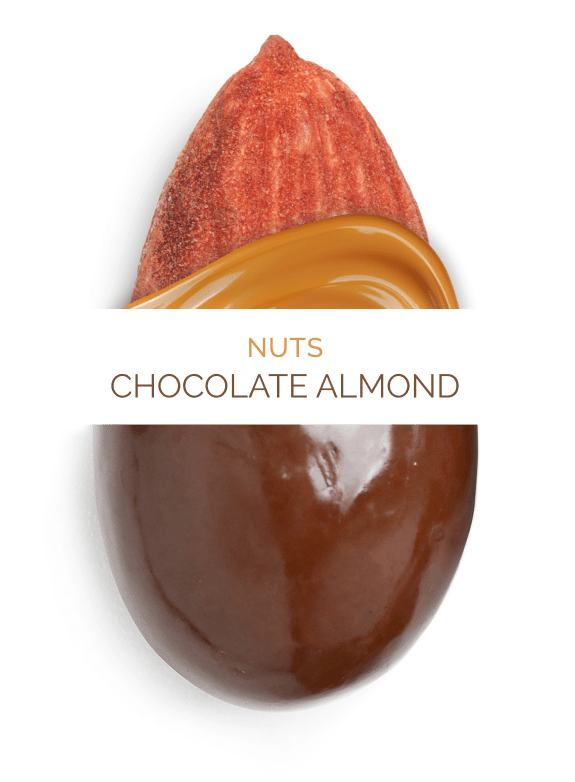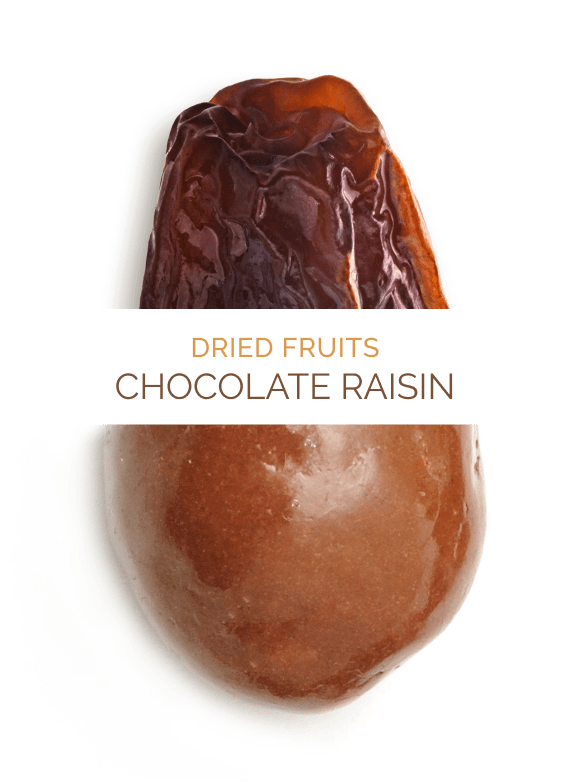 See the complete product range
Informative content about the world of chocolate and nuts
This microsite includes informative content on the uses of these nuts in Food Service, new trends in chocolate, as well as interesting studies that have been carried out on crunchiness, chocolate pairing and chocolate preservation.
Learn more about relevant studies in the products and production section
The origin of Importaco's Chocolates division
In this section, you can learn about the birth of Importaco Chocolates and how we decided, 30 years ago, to open this new line of business with a specialised factory in Chella, Valencia.
Since then, and thanks to our extensive experience and knowledge of nuts at an international level, the Chocolates division has grown within the company, having developed product ranges that are highly appreciated in segments such as candy bars, confectionery and snacking, among others.
Specifically, Importaco Nuts packages and markets chocolate-covered nuts and dried fruits in both retail and 1 Kg, bulk-sale formats. Learn more about the product range and the available formats in our updated catalogue.
Learn more about the Itac Professional and Chocolates brand
Would you like to receive more information, or are you interested in any of our chocolate items? Contact our team through this link.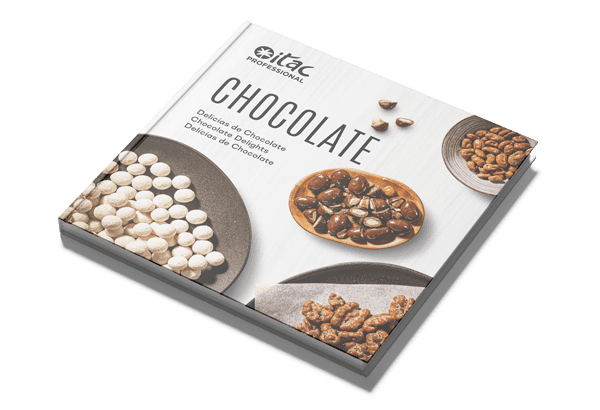 Don't miss out on our new Chocolate Delicies catalogue