For more than thirty years the PLMA (Private Label Manufacturers Association) Trade Show in Amsterdam has brought together retailers and manufacturers not only to showcase the latest developments in the food sector, but also to help generate synergies between its different players. This is how new ideas are born that help distributors and manufacturers in the food sector to grow and succeed in the world.
This year, PLMA Amsterdam will take place on 21 and 22 May at the RAI Exhibition Centre in the Netherlands' largest city.
PLMA Amsterdam 2019
Unlike other food fairs which are well known among the general public, PLMA Amsterdam is a highly specialised fair, only open to industry professionals.

This is how PLMA has ensured that the fair has become a meeting point for professionals well known for their work across Europe.
Come and see us in Amsterdam
In the 2019 edition, PLMA Amsterdam will present more than 2,600 exhibiting companies across 60 national and regional pavilions. Products on display will include fresh, frozen and refrigerated foods and beverages, as well as non-food categories, including cosmetics, health and beauty, homeware and kitchen, motoring, gardening and DIY. The show floor will be divided into separate food and non-food halls to help visitors make the most of their time.
Importaco, on the Spain pavilion, "Spain, Trip to Flavours"
Importaco will once again be present at the benchmark show, bringing with it almost 80 years of experience in the food sector. This year it will form part of «Spain, Trip to Flavours», the Spanish pavilion within the show where the most outstanding companies in terms of quality, sustainability, efficiency and, of course, professionalism can be found.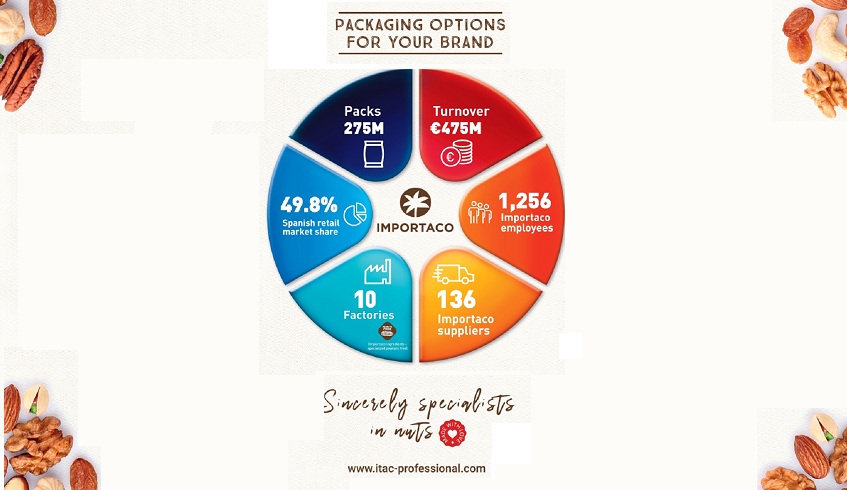 Founded in 1940, Importaco is an international food group specialising in the production, packaging and marketing of nuts, chocolate and snacks. It has also worked in the food, beverage and energy sectors. At Importaco, improving nutrition is a key element of our mission and we are committed to innovation, ethics and respect for the environment.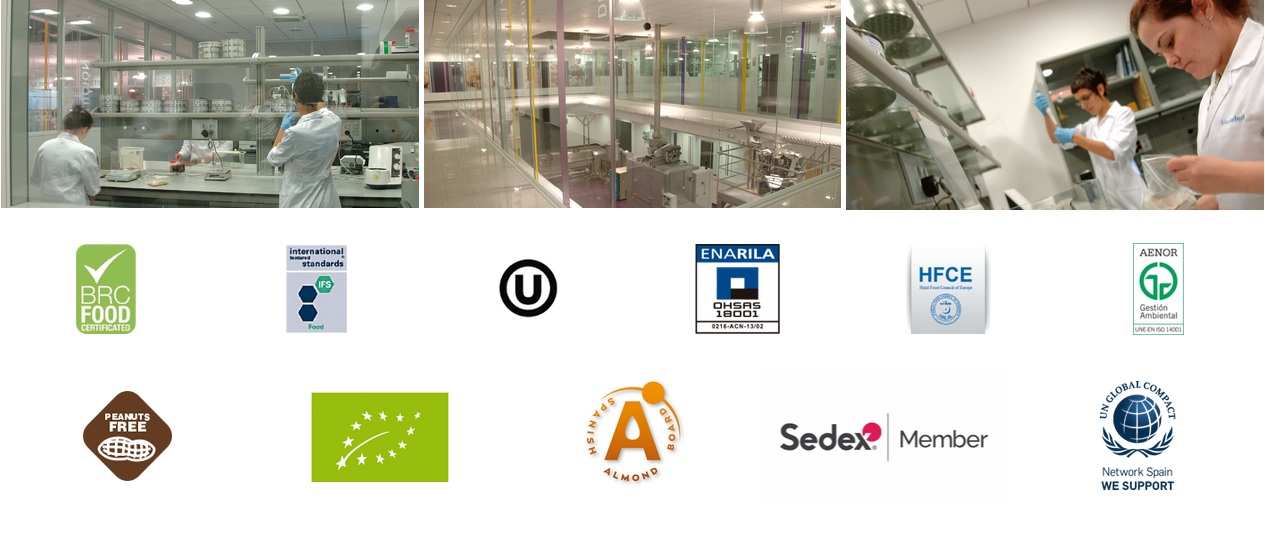 We are also specialists in almond production with a specialised factory that complies with the Certification of Organic or Ecological Product Processing. What's more, we implement different quality and food safety systems throughout the entire supply chain, backed by multiple certifications.
We have an international score and are oriented to the agri-food industry, the food service market and retail.

About the PLMA Amsterdam Trade Fair
For more than 30 years the World of Private Label International Trade Show has been the benchmark for retailers and manufacturers of consumer products both in Europe, with its edition in Amsterdam, and in other parts of the world.
Today, the need for new products and to generate business synergies has seen this show evolve, expanding beyond Europe and attracting international attendees. In the past few years, the market share has continued increasing and today it is at its highest point in its history.
According to the 2018 International Private Label Yearbook published by PLMA, sales data demonstrates the growing popularity of private labels throughout Europe. Last year's figures saw a record share in Germany, the largest retail market in the European Union, reaching 45% of the market. Record figures were also reached in six other countries on the continent: the Netherlands, Belgium, Sweden, Norway, Hungary and Turkey. In the case of Turkey, the market share increased by 6 points to 26%.
As far as the show is concerned, last year's edition was attended by producers and distributors from 69 countries, with a total of 2,581 companies, 1,871 of which were from the food sector.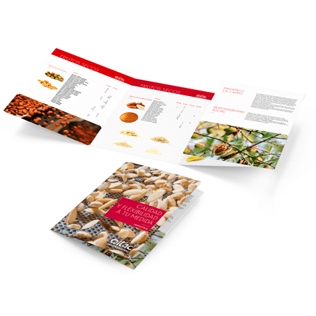 WANT MORE INFORMATION ABOUT OUR PRODUCTS? TAKE A LOOK AT OUR NUTS CATALOGUE FOR THE FOOD INDUSTRY.