Chocolate confectionery products are usually consumed as a snack. Within this category there are a myriad of possibilities, with a wide range of products, ingredients and possible combinations. In this article we go over the chocolate confectionery trends that are driving innovation in this segment and how nuts are influencing new product launches.
In general, in addition to, naturally, chocolate, these foods contain sweet sugar-based ingredients, as well as different types of fruits, nuts, gums or ice creams.
The confectionery and baked goods market for chocolate is immensely popular and its production and business volume is so significant that it is considered to be an independent food industry. 
Different innovative trends are currently emerging in chocolate confectionery, with the most important being plant-based/vegan chocolates, innovative textures and what is known as healthy indulgence, which is the search of a product that combines being pleasurable to the palate and healthier, more nutritious ingredients. 
For example, the addition of oranges, citrus fruits and nuts –especially walnuts– is one of the most widespread solutions in the chocolate confectioner industry when the goal is to increase the nutritional value of the product and bolster its quality in the eye of the consumer. 
Below is an index of trends that will be addressed in this article:

The golden age of nuts
Innovation in chocolate confectionery products is trending because of the higher consumer demand for the development of innovative, healthy and more sustainable products. Nuts offer manufacturers benefits across all three of these aspects. Furthermore, nuts such as walnuts or almonds and their derivatives are ingredients that perfectly combine with chocolate, providing it with a myriad of nutritional and sensorial benefits.  
For example, a recent study by Innova Market Insights presented during the World Confectionery Conference states that in the past year, 54% confectionery product consumers have sought healthier alternatives.  Consumers no longer settle for any chocolate confectionery product; instead, they look for products that are better for them and the planet.
The four chocolate confectionery trends leading the market
1. Vegan or plant-based chocolates
The rising popularity of vegan and plant-based diets, which has become particularly noticeable during the last few years, is influencing new launches in the chocolate confectionery industry. 
Nowadays, with the goal of catering to the tastes, requirements and needs of a broad segment of consumers, chocolate manufacturers are betting on milk-free products, or products made with dairy alternatives such as milks or beverages based on nuts such as almonds or nuts.
It is important to keep in mind that in markets such as the United Kingdom, according to data provided by Mintel, 8 out of 10 chocolate consumers still prefer milk chocolate – a fact that will continue to drive the launch of vegan chocolates, with many of those profiles joining the lactose-free chocolate trend within the next few years.  
The data all but confirms this new trend. In fact, the latest research by Innova Market Insights points to a 2% increase in new product launches in this segment between 2015 and 2020, with a rise of up to 17% in new vegan launches.
2. Healthy indulgence
The concept of a healthy diet has changed significantly during the last few years. Traditionally, foods such as sweets and snacks were considered to do nothing but offer empty calories, contributing to overweightness and increasing the risk of suffering from a number of ailments. 
Today, there is much talk about healthy indulgence – a concept that understands that we don't need to deprive ourselves from the pleasure of enjoying a shake or a good confectionery product, but rather always consume them in the right measure and attempting to find a balance in its composition and ingredients. According to a report by Fona International, approximately 80% of consumers consider that eating healthy is a matter of self-control rather than one of restrictions.

It is in this context that chocolate confectionery that includes protein and low-sugar claims gains importance, with nuts such as walnuts and peanuts, as well as their derivatives such as flours, powders and pastes, being among the most successful ingredients.
3. Innovative chocolate textures
The sensory satisfaction offered by texture is nowadays a paramount factor in the confectionery and baked goods industry. Those products that manage to increase the sensory satisfaction resulting from the texture, sound, visual aspect and taste become more attractive to both companies and consumers. 
Some areas where texture-related innovation is focused are caramel or gum toppings, but also with increasing regularity in ingredients such as nut paste or dressings with nuts in new and attractive visual formats.
You might be interested in: Download our nut paste catalogue for the industry
4. Low sugar content
Another trend in chocolate confectionery is low-sugar formulations, implementing innovative solutions that allow sugar to be reduced by adding extracts from an assortment of fruits: strawberry, cherry, watermelon, lemon, etc.

DO YOU WORK AT THE FOOD INDUSTRY? ARE YOU LOOKING FOR ALMONDS, PEANUTS OR NUT PASTES?
Other rising trends in confectionery
Clean label
Consumers no longer settle for knowing what ingredients a product is made of, but instead, they demand to know the origin and traceability of each one of them. For this reason, chocolate snacks with transparent ingredients known by the consumers are also trending, and it is an important claim when encouraging consumers to acquire them.
Functional foods: products that bolster immunity
Covid 19 has elicited another need among consumers: eating foods that bolster their immune system – mostly vitamins, antioxidants and minerals. This has led to another rising trend: creating formulations that are rich in these components.
An opportunity for premium products
In an increasingly competitive market where consumers seek top quality in their products, the trend toward premium products in chocolate confectionery is gaining importance.
In this regard, chocolates that include nuts such as walnuts or almonds have great chances of attaining a competitive advantage, due to the excellent image of these products among consumers.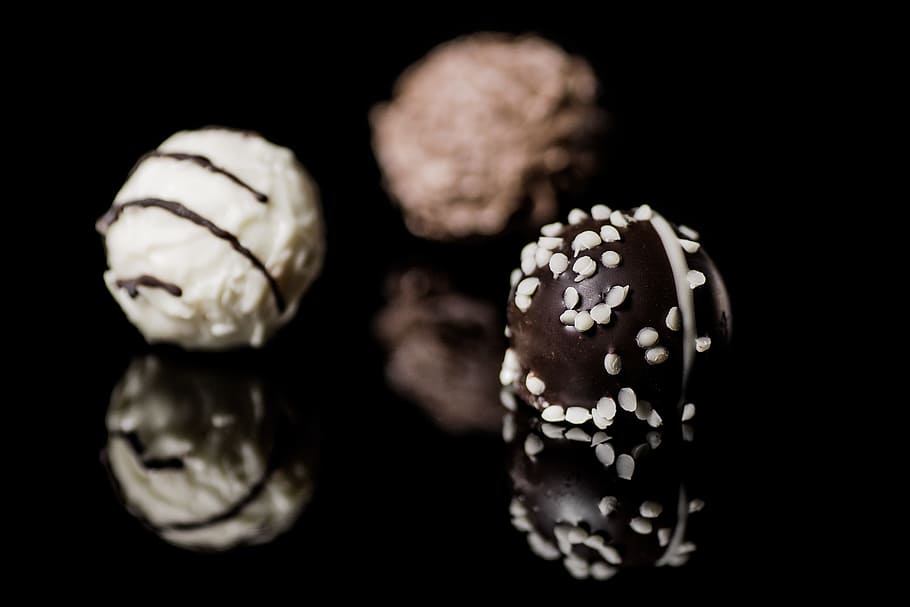 Broadly speaking, the addition of nuts such as almonds, walnuts, peanuts and pistachios can be a great asset for these chocolate confectionery trends. The reasons for this are many and conclusive: they help create new and surprising textures, they increase the transparency of the formulations, they reinforce the premium aspect of the products and they favour a healthier indulgence, since they bolster protein claims – a fact that is in high demand.
Are you thinking of adding nuts to a new development for the confectionery industry? At Itac Professional, the B2B brand of Importaco Group, we are nut manufacturerst the food industry with a long track-record working specifically in the confectionery segment.
Tell us more about your project and needs and we will advise you so that you can accomplish your goals. 

Discover the latest innovations with almonds and peanuts in new product developments
Sources:
Confectionery Production. Innova Market Insights reveals World Confectionery Conference trends on health and indulgence

Confectionery Production. Research reveals plant-based confectionery trends continue rapid rise

Mintel. The next big thing in chocolate: texture 

FnB News. Innovative trends in chocolate confectionary – Vegetable-chocolate combos

 

Mintel. Chocolate Confectionery Overview